Sadly, these days whenever someone comes to our home instead of "How are you?", we hear "What's your Wi-Fi password?". Well, we can say that this is normal today but sharing your Wi-Fi password with everyone is a security risk. This is the reason why it is recommended to change the Wi-Fi password from time to time or to create a separate Wi-Fi Guest network.
Normally, your PLDT router comes with a default Wi-Fi Network Name and a password. This makes the setup process much easier, but we strongly recommend changing these as soon as possible.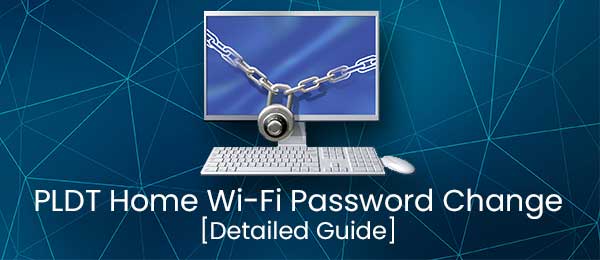 Why Should You Change Your PLDT Home Wi-Fi Password?
One of the things you have to know is that any device connected to your network can access your router admin dashboard.
If you take a look at the label on your router you will see the default login details printed on it along with the default network name and the wireless password. This is a good reason why you have to change the default router settings. Everyone who has access to the router can easily see those login details. However, although it is highly recommended to change these default login details, it is also important to have them written somewhere. You will need them in case you need to reset your router to factory defaults.
PLDT Home Wi-Fi Password Change Step-by-Step
And now let's see the steps required to change the PLDT Home Wi-Fi password.
First of all, you need to login to your PLDT router. All the router settings can be changed when we login to the router admin dashboard. To keep things short, you need to launch a browser on your computer or smartphone first.
Then in the URL bar enter one of the defaults PLDT router IP addresses: 192.168.15.1 or 192.168.1.1 and then enter the default username and password. The default username is admin, and for the password, you can try either 1234 or admin. You can also check the label on the router to find these. If they are the correct ones, you will have access to the PLDT admin dashboard.
Now check the horizontal menu and click on WLAN.
Now take a look to the left and click on 2.4G Basic Network Settings.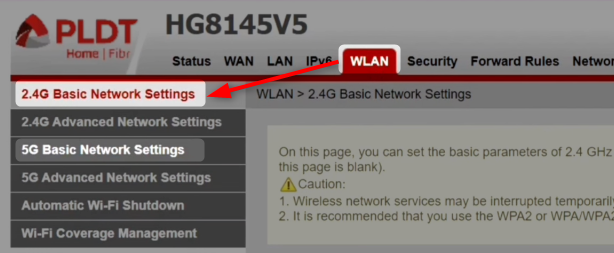 In the new page go to the SSID Configuration Details section and from the Authentication Mode drop-down list select WPA-PSK/WPA2-PSK or WPA2 PreShared Key.
Then in the WPA PreSharedKey field, you can delete the old wireless password and enter the new one.
Make sure to save the changes by clicking the Apply button.
Now you can repeat all these steps for the 5GHz network, but instead of Advanced, click on 5G Basic Network Settings.
When you finish changing the Wi-Fi password you will have to update this password on all the devices connected to your network. It is quite possible that your own device will be disconnected when you save the changes if you have connected to the network over Wi-Fi. This is one of the reasons why we strongly recommend connecting using a network cable whenever you want to change some router settings.
2 Tips To Create A Strong Wi-Fi Password
When you have to create a new wireless password, you have to know that you must avoid creating simple passwords. There are some tips you should follow that will make your Wi-Fi password strong and difficult to crack.
1. Make sure it is long enough. A minimum of 8 characters is recommended, but making it 12 characters long will drastically increase its strength.
2. Combine numbers, special characters, and small and capital letters. Just play with these a little. If we take our website name as an example for a wireless password, there is a big difference between "routerctrl.com" and "R0ut3rCtR1.c0M:)". The smiley face at the end will boost the password strength.
Recommended reading:
Final Words
Now you know how to change your PLDT Home Wi-Fi password. We are also sure you understand better why it is important to change the Wi-Fi password from time to time and also how to create a strong and unique password. Just to make things a little clearer, it takes less than a day to crack a 6-character long wireless password, while cracking a 12-characters long one lasts forever.
So, in order to make your wireless home network more secure one of the steps is to change the Wi-Fi password. And don't share it with everyone. If you have to share it, then it is much better to create a separate guest Wi-Fi network for your visitors. It will keep them away from your primary network and your personal files and data, and you can also limit the bandwidth they are allowed to use, the download speed, and much more. Make sure to check this option when you login to your PLDT router to change the wi-Fi password.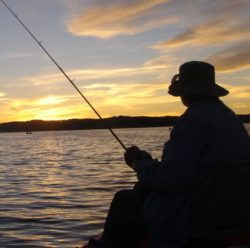 Hey, I'm David. I've been working as a wireless network engineer and a network administrator for 15 years. During my studies, I also worked as an ISP field technician – that's when I met Jeremy. 
I hold a bachelor's degree in network engineering and a master's degree in computer science and engineering. I'm also a Cisco-certified service provider. 
In my professional career, I worked for router/modem manufacturers and internet providers. I like to think that I'm good at explaining network-related issues in simple terms. That's exactly what I'm doing on this website – I'm making simple and easy-to-follow guides on how to install, set up, and troubleshoot your networking hardware. I also review new network equipment – modems, gateways, switches, routers, extenders, mesh systems, cables, etc. 
My goal is to help regular users with their everyday network issues, educate them, and make them less scared of their equipment. In my articles, you can find tips on what to look for when buying new networking hardware, and how to adjust your network settings to get the most out of your wi-fi. 
Since my work is closely related to computers, servers, and other network equipment, I like to spend most of my spare time outdoors. When I want to blow off some steam, I like to ride my bike. I also love hiking and swimming. When I need to calm down and clear my mind, my go-to activity is fishing.