It is not unusual to experience some networking problems from time to time. However, knowing what to do in a given situation can save you time and nerves – and that's priceless. This is especially true when you start experiencing connection problems during online classes or meetings, when you are in a hurry, or during weekends when you have to wait till Monday to contact support or for the tech guy to come.
The LED lights on your Plusnet router provide information about our connection status and eventual issues. So, if you are seeing your Plusnet router flashing orange you are at the right place. We are going to go through the causes and the meaning of this specific light as well as recommend several proven ways other people found it helpful.
Why Is My Plusnet Router Flashing Orange?

The orange flashing light on your Plusnet router indicates that the router is working properly, but there is no broadband signal.
Now when we know this, it is normal to see what are the possible causes.
Service not activated
Plusnet services are down
Loose cable or connectors
Other issues with the equipment
How to Fix the Plusnet Router Flashing Orange?
Before you call the support team, you can try fixing the issue on your own.
Is Your Service Activated?
If you are a new Plusnet user or you have moved recently, you need to wait till you get confirmation that your services have been activated and ready for use. This confirmation can be received over email or a text message.
However, if you have been using your internet without any problems and started seeing the flashing orange light recently, then check the following.
Check The Connections, Especially The Broadband Cable
The broadband cable is the one that's gray on both ends of the cable. Check whether one end is connected to the gray port on your Plusnet router and the other end connected to the master phone socket, specifically to the broadband socket.
Check whether these ends of the cable are completely pushed into the correct ports. The good thing is that when they are pushed properly you should hear a click.
Also make sure to check the Ethernet cable whether it is firmly and correctly connected to your laptop or desktop computer.
Check The Filter (If You Are Using One)

Usually, if you have one master socket you are probably using a filter. It splits the network connection and the phone line. Make sure it is properly connected. Also make sure that the connections aren't loose. Try to connect your router to the master socket without using a filter. If the flashing orange light stops, you probably need to replace the filter.
Recommended reading: Plusnet Router Login: Change The WiFi Name And Password
Are You Affected By An Outage?
If Plusnet is experiencing a service or power outage, or they are performing scheduled maintenance, then it may result in the flashing orange light.
Please visit their Service Status page to see if there are any issues.
You can also get in touch with their Support and ask them if there are any problems in your area. And lastly visit sites like DownDetector or IsTheServiceDown. These sites will show whether other users are reporting problems with their broadband connection and other Plusnet services.

If you get confirmation that an outage is causing the problem, then you need to wait till they get it fixed. Every ISP does its best to fix such issues in the shortest time possible, so it should be over very quickly. The flashing orange light will disappear once the issue is resolved. After that you should see a blue light on your Plusnet router.
Reboot The Router
Rebooting your router is always a good idea when you experience any problems with your home network.
So, you can either unplug the router from the power source or press the power button at the back of the router. Leave it off for a few minutes. Then plug it back in or press the power button. Give it some time to boot properly and check whether the flashing light is still present. If it is, try the following solution.
Reset The Router To Factory Settings
An important thing you should remember is that when you reset your router to factory settings all the custom settings will be erased. According to that you will have to set up the router again and make the changes you have made before.
Find the hidden (pinhole) button at the back of the router. Then use a pointed object like a pen or a paper clip to press and hold this button pressed for 20 seconds. When the router lights flash or change their color, release the button. The router will reboot and when it boots up again and gets ready it will have its default settings just like the first time you have installed it.
Check the router lights now. We are pretty sure you won't see it, but if it's still there you need to contact the Plusnet support team and report your problem.
Report Your Problem
If you did everything we have suggested and the problem is still there it is recommended to report the problem. If you have confirmed that there is no outage then select the service you are having problem with, in this case it's the Broadband connection. You have the option to report using a text message or using their online troubleshooter.
When you report the problem, they can test your connection to figure out what may be causing the orange flashing light and assist you in fixing the problem.
Final Words
Seeing the Plusnet router flashing orange light can be both confusing and stressful, especially if we are in a hurry. However, we are sure that you have managed to fix this issue by the end of the article. Just make sure to remember these solutions in case you need them in the future. Whether it is the orange blinking light or some other problem, you can easily apply some of these fixes to resolve the issue on your own.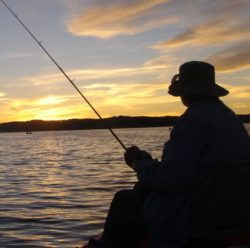 Hey, I'm David. I've been working as a wireless network engineer and a network administrator for 15 years. During my studies, I also worked as an ISP field technician – that's when I met Jeremy. 
I hold a bachelor's degree in network engineering and a master's degree in computer science and engineering. I'm also a Cisco-certified service provider. 
In my professional career, I worked for router/modem manufacturers and internet providers. I like to think that I'm good at explaining network-related issues in simple terms. That's exactly what I'm doing on this website – I'm making simple and easy-to-follow guides on how to install, set up, and troubleshoot your networking hardware. I also review new network equipment – modems, gateways, switches, routers, extenders, mesh systems, cables, etc. 
My goal is to help regular users with their everyday network issues, educate them, and make them less scared of their equipment. In my articles, you can find tips on what to look for when buying new networking hardware, and how to adjust your network settings to get the most out of your wi-fi. 
Since my work is closely related to computers, servers, and other network equipment, I like to spend most of my spare time outdoors. When I want to blow off some steam, I like to ride my bike. I also love hiking and swimming. When I need to calm down and clear my mind, my go-to activity is fishing.