Should you rent or buy a modem? The choice is not as easy as it may seem. Thankfully, we are here to make it easier for you by creating a list of every important aspect to consider on this matter. In the end, you'll be able to make an informed decision on whether to purchase a new device or rent it from your provider!
Renting or Buying a Modem – Which Option is More Affordable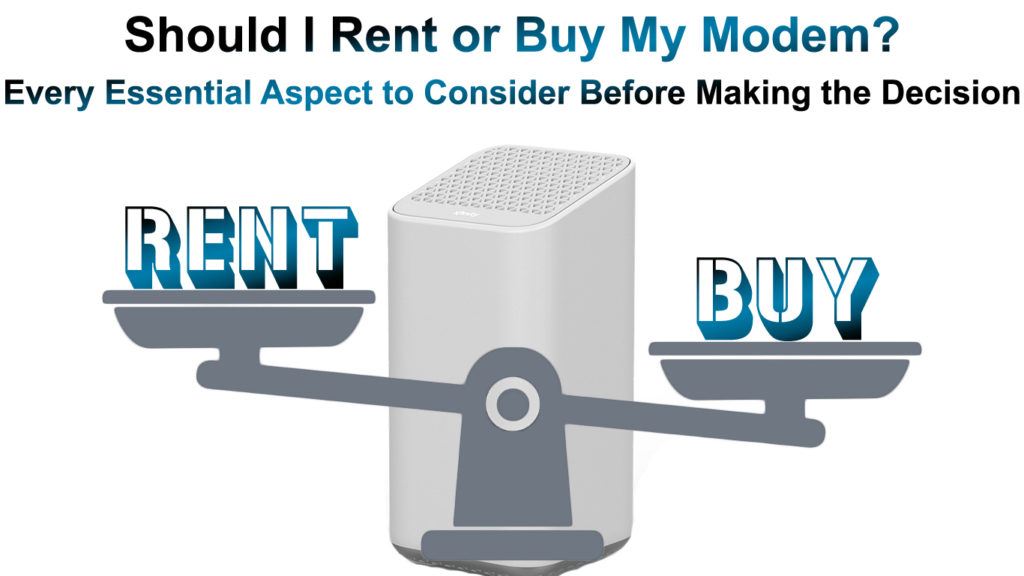 In general, it's cheaper to buy a modem instead of renting it. You will be investing a lot of money at once, but the device will be yours to use and resell. In addition, once you add up the costs of renting a modem each month, you will be paying much more. Furthermore, the device won't be yours in the end.
In the United States, the cost of renting a modem goes anywhere from $10 to $15 a month. If you multiply that by 24 months, which is the length of a typical contract, you get $240 to $360 in total. On the other hand, a high-quality modem typically costs from $80 to $300. Once you're done using it, you can always sell it if it's in good shape, making the deal even better.
However, pricing is not the only important thing to consider when purchasing a modem. That is why you'll need to take some other aspects into account before making the decision.
Essential Aspects to Keep in Mind When Deciding Whether to Buy or Rent a Modem
1. Compatibility
A crucial thing to consider when purchasing a modem is its compatibility with the internet services of your provider. Not every internet provider has services compatible with every device. What's more, if you've signed up for a larger and more expensive internet plan, chances are you need a high-quality device that can support the features you want with your broadband.
When you rent a device from a provider, you can be certain that it will be the best option for your plan. It is in the interest of internet companies to deliver the promises they made to customers regarding the speeds and signal strength. Thus, they'll make sure that the modems they're offering are the best option for each plan.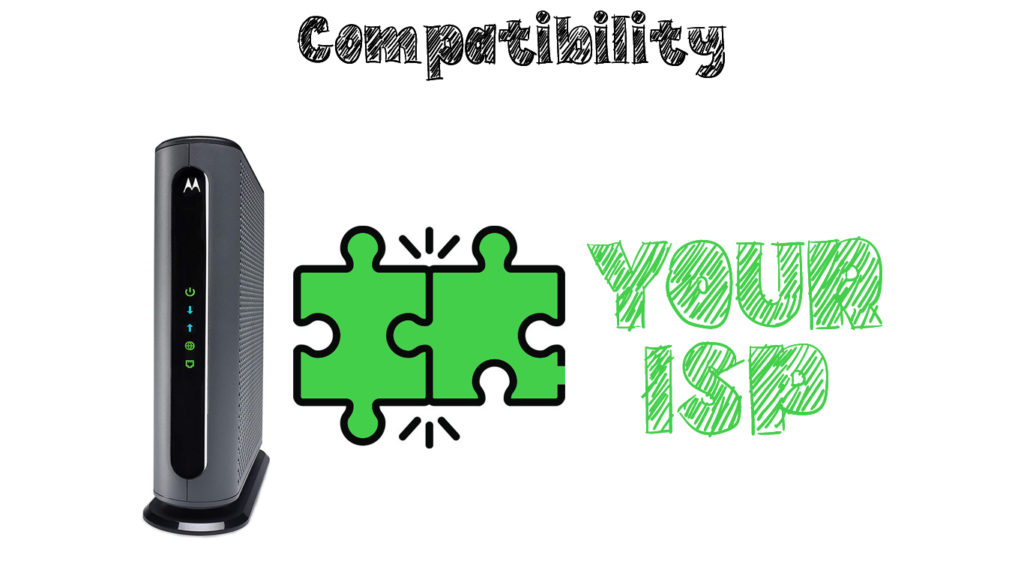 If you decide to purchase a modem, you will have to ensure that you can make the most of the services you're using. Thus, you'll need to do some research on the modems that will work with your provider.
Luckily, almost every provider's official website has a list of devices that work with its services. In case you can't find it, you can always contact customer support. They'll provide you with info on the modems compatible with your services.
Alternatively, you could choose a modem you want to purchase. Then, you can call a customer service representative and ask them to check whether that device works with the features your internet provider offers in your plan.
2. Features
A great thing about purchasing a modem is that it gives you the ability to have full control over the quality of the device and the features it has. With some research, you can find a great modem that will serve you for years to come.
However, more features come with a higher price tag. Therefore, you can end up spending much more than you planned for extra perks. The fact that you'd invest a larger portion of your savings all at once may be a deal-breaker for you.
On the other hand, many internet providers offer amazing modems with excellent features for a small monthly fee. You will be able to use a device worth hundreds of dollars without actually having to spend that much money on it. Still, the device won't be yours in the end, which is a huge downside for some users.
3. Maintenance
Maintenance is among the main reasons why users frequently opt for renting a modem. When you rent a modem, your internet services and the equipment that enables those services come from the same company. As a result, whatever problem you have with your services is usually the provider's responsibility.
You'll probably be able to fix any issue quicker. That's because the provider will check the state of both – your services and the devices. You may have even regular maintenance performed on your devices for free!
The main downside to entrusting the maintenance to the internet provider is less control. In case your internet company does not have a proper maintenance system, you may end up having more problems with your services. Moreover, once you decide to fix the issue on your own, your provider may be less open to helping you again as they could blame you and your modem for the problems.
If you choose to have a modem of your own, your internet provider may blame most service issues on the device. Even though it won't be that difficult to find the culprit of a problem, it may take up more time. That's because you'll have to deal with potential issues with internet services and the device separately. 
Then, you'll likely need to submit proof that your provider is to blame for your situation. After that, your internet company would probably send somebody to help you. The whole process may be frustrating for some users. That is why they opt for renting a modem.
4. Options
Users who are renting a modem from a certain provider can only use the device for that provider's services. Thus, if you want to change the internet company, you will have to terminate the contract with your current provider, return the modem, and start renting the device from your new provider.
Terminating your contract before your minimum term is over will result in early cancelation fees. These fees could be higher if you're also renting a modem from the company. Therefore, if you want more options when it comes to internet providers, buying a modem will save you a lot of hassle.
5. The Length of Usage
As you saw today, buying a modem is a much more cost-effective solution. However, it won't be that good of an investment if you're not planning on using internet services for a long time. For short usage, renting a modem tends to be a wiser option.
So, in case you're moving abroad soon or you're traveling frequently to locations your provider does not offer services in, you may be better off with renting the device.
That's especially true if your internet company does not allow you to pause your services while you're away or if you need to pay for the modem you're renting even when you're not using the internet.
6. Additional Costs
Additional costs can be present regardless of whether you choose to buy or rent the device. For example, many internet companies waive installation fees to customers who decide to rent the modem from them. On the contrary, those who have their own modems will probably have to pay the installation fee when they start using internet services from a new provider.
Renting a modem can also come with some extra costs. Once you stop using internet services, you will have to return the modem. The modem you've been using has to be returned in good condition. In case you fail to return it within the deadline or you send back a damaged device, you may be charged hefty penalties.
The Bottom Line
The question of should you rent or buy a modem does not come with a straightforward answer. We can't make this choice for you, but we can make it much easier.
That is why we explored every vital aspect you need to consider before you make your choice. You now have all the information to make an informed decision on whether to purchase a modem or rent it from your internet provider!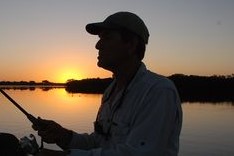 Hey, I'm Jeremy Clifford. I hold a bachelor's degree in information systems, and I'm a certified network specialist. I worked for several internet providers in LA, San Francisco, Sacramento, and Seattle over the past 21 years.
I worked as a customer service operator, field technician, network engineer, and network specialist. During my career in networking, I've come across numerous modems, gateways, routers, and other networking hardware. I've installed network equipment, fixed it, designed and administrated networks, etc.
Networking is my passion, and I'm eager to share everything I know with you. On this website, you can read my modem and router reviews, as well as various how-to guides designed to help you solve your network problems. I want to liberate you from the fear that most users feel when they have to deal with modem and router settings.
My favorite free-time activities are gaming, movie-watching, and cooking. I also enjoy fishing, although I'm not good at it. What I'm good at is annoying David when we are fishing together. Apparently, you're not supposed to talk or laugh while fishing – it scares the fishes.