Is your modem broken? Is it just old but still functional? Thinking about buying a new one? You've come to the right place! In this article, we will list and analyze the most common reasons to replace the modem, give you some tips on how to prolong your modem's lifespan, and finally tell you how often you should replace your modem.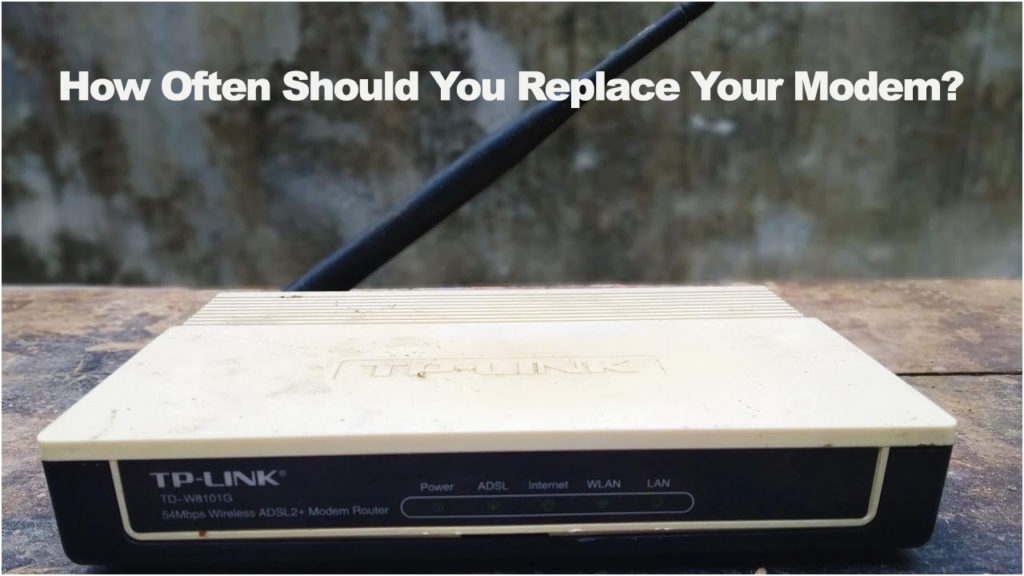 What is a Modem?
The modem is part of the network hardware, which physically resembles a small box. Its task is to connect your devices to the Internet, using cables. To use WiFi in your home, you must add a router to your modem. This will enable wireless use of the Internet (some devices are a combination of router and modem – they are called gateways).
We're sure you wouldn't want to get into a situation where your modem stops working because in today's modern times, functioning without the internet is hard to imagine. That's why you need to know when is the right time to replace your modem with a new one, and it's also very important to know what to do when it's not working properly.
Modem Lifespan
When talking about the lifespan of the modem, it is impossible to give a completely correct answer, because it depends on several factors. Just like with other technology, modem lifetime is not the same for all models. Modems that are cheaper have a shorter lifespan, while those more modern, more expensive (higher quality) last longer. The most modern modem manufacturers use higher-quality parts for their production, which certainly affects the longevity and prolongs the lifespan.
The average modem lifespan is 2 to 5 years (apart from quality, it is influenced by many other factors).
Some modems can last for more than a decade if handled properly, but you have to keep in mind that even though they work, modems of that age are very likely outdated in terms of functionality and features.
Tips for Longer Modem Life
In addition to the brand, the quality of the parts, etc., a very important factor that affects the duration of the modem is the way of use. Here are two very simple but important tips for proper modem use:
Use a Surge Protector
One of the most important things when talking about modem lifespan is the use of surge protectors. It aims to limit the amount of voltage circulating to the modem. It works on the following principle: if the voltage increases more than it should, it blocks that voltage. This way, your modem is safe from ''frying''.
The Right Place for a Modem
Signs That Your Modem is Not Working Properly
If your modem is defective, you will best recognize it by the following signs:
In addition to all these signs indicating that there's a problem with your modem, do not be surprised if your modem stops working without any previous signs. This situation occurs if some of the most important parts break down.
What to do Before Replacing the Modem
In this, not at all pleasant situation when the failure leaves you without a modem and internet, the best solution is to contact your provider or to consider buying a new one. However, before that, it is useful to know that some actions may fix your modem. Try the following things:
If none of these procedures make your modem work again, then it is definitely time to replace your modem.
How Often Should You Replace Your Modem?
Several factors could indicate that it is the right time to replace a modem. Some of the most common factors are:
Important Tips When Buying a New Modem
When buying a new modem, do not make a decision about the modem too quickly. Before buying, ask which model is supported by your ISP. It is best to check directly with the ISP which models are compatible.
Recommended reading:
We recommend that you change your modem at least once every 2-3 years. That way, there is a good chance that your modem will not break down and leave you without an internet connection.
On various forums, check how satisfied the users are with the model you want to buy.
Conclusion
Periodic modem replacement is of great importance. Even in a situation where the modem works normally and is not broken, there's a good chance that, after a few years, it will not be able to keep up with the latest internet technologies and therefore will not deliver the highest available speeds.
That is why we recommend that you regularly follow the latest news about internet technology and improvements related to networking hardware and that you replace the modem every 2 – 3 years. That way, you will always get the most out of your modem.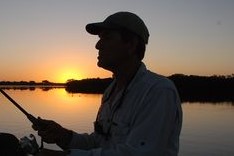 Hey, I'm Jeremy Clifford. I hold a bachelor's degree in information systems, and I'm a certified network specialist. I worked for several internet providers in LA, San Francisco, Sacramento, and Seattle over the past 21 years.
I worked as a customer service operator, field technician, network engineer, and network specialist. During my career in networking, I've come across numerous modems, gateways, routers, and other networking hardware. I've installed network equipment, fixed it, designed and administrated networks, etc.
Networking is my passion, and I'm eager to share everything I know with you. On this website, you can read my modem and router reviews, as well as various how-to guides designed to help you solve your network problems. I want to liberate you from the fear that most users feel when they have to deal with modem and router settings.
My favorite free-time activities are gaming, movie-watching, and cooking. I also enjoy fishing, although I'm not good at it. What I'm good at is annoying David when we are fishing together. Apparently, you're not supposed to talk or laugh while fishing – it scares the fishes.