AT&T is a multinational corporation from America that provides a wide range of services. Some of the areas where it operates with great success are mobile and fixed telephony, network security, broadband internet, etc.
It is the world's largest telecommunications company. In the United States, they stand out especially in mobile telephony and are the first on the list of the biggest service providers nationwide.
If you are currently a user of the AT&T U-verse router or you may intend to become one in the future, then read this article and you will learn how to perform the reset procedure yourself. In addition, you will get answers to some other very common questions regarding reset and restart procedures.

What is a Router Reset?
There is no doubt that you have heard of "Reset" many times before, and we believe that you have used it on many devices. You can reset your computer, phone, router, etc. The procedure is not complicated and can be very useful.
In this article, we specifically talk about resetting the router. Knowing how to perform this action properly is particularly important in an unpleasant situation when we forget the Wi-Fi password, which is a very common occurrence among users.
It is important to note that resetting the router means deleting absolutely all the settings you have entered, including the Wi-Fi password, network name, parental control settings, guest networks, and so on. After deleting, all the settings will be restored to the factory.
To use your WiFi again after resetting, you will need to reconnect using the default credentials (usually located on the back of the router).
Synonyms for reset: "factory reset", "master reset" and "hard reset".
Recommended reading: AT&T U-Verse Router Login: Easy Router Settings Management
What is a Router Restart?
You are probably also familiar with the term "Restart". You must have, at least once, in a situation when your device is not working properly, performed the procedure of disconnection and reconnection. This procedure is the restart.
A router restart needs to be done when your internet connection is constantly interrupted, running slowly, or having some other problems. The procedure is simple, disconnect the router from the power source, and then reconnect it after at least 10 seconds.
After that, the router's credentials (Wi-Fi password, network name, and absolutely all the other settings) remain unchanged – they will stay completely the same after restarting.
In many cases, this will make your internet connection work properly again. Feel free to restart even when there are no connection problems – do it preventively once a month.
Synonyms for restart: "power cycle" or "soft reset"
The Difference Between a Reset and a Restart
These two terms sound similar, and they do have some similarities. However, these are two different procedures, and it is necessary to know the difference, as well as when to apply one or the other.
The easiest way to differentiate reset from a reboot, remember the following definitions:
Reset – a procedure that causes all settings to be deleted and reset to factory defaults (settings entered by the user, such as WiFi password, network name, etc., will be deleted and reset to default values). In most cases, the reset button is used for this action.
Restart – the settings entered by the user remain exactly the same even after restarting the router. This is done by turning off the router and then turning it back on.
How to Reset AT&T U-verse Router?
This is an extremely simple procedure. First, find the Reset button on the back of the router. You need to press and hold it for at least 15 seconds and then release it (the button is placed in the hole, so you use a paper clip or similar object to press it).
That's the whole process – your router will reset after 15sec. All devices that have been connected to your WiFi will automatically disconnect after your reset your U-Verse router, and you must use the default credentials to reconnect them.
Conclusion
Router users should know how to reset the router on their own, especially when the password is forgotten. However, after the reset, you will have to login into your AT&T router and reconfigure the router settings, which may take some time, so we advise you to write down the password somewhere during the setup and keep it in a safe place.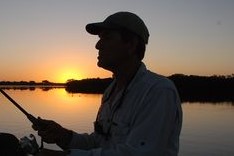 Hey, I'm Jeremy Clifford. I hold a bachelor's degree in information systems, and I'm a certified network specialist. I worked for several internet providers in LA, San Francisco, Sacramento, and Seattle over the past 21 years.
I worked as a customer service operator, field technician, network engineer, and network specialist. During my career in networking, I've come across numerous modems, gateways, routers, and other networking hardware. I've installed network equipment, fixed it, designed and administrated networks, etc.
Networking is my passion, and I'm eager to share everything I know with you. On this website, you can read my modem and router reviews, as well as various how-to guides designed to help you solve your network problems. I want to liberate you from the fear that most users feel when they have to deal with modem and router settings.
My favorite free-time activities are gaming, movie-watching, and cooking. I also enjoy fishing, although I'm not good at it. What I'm good at is annoying David when we are fishing together. Apparently, you're not supposed to talk or laugh while fishing – it scares the fishes.