Converge ICT is a Philippine fiber internet provider. Converge uses Huawei fiber modems (aka fiber ONTs) for its fiber internet service. These are fairly reliable modems, but just like any other modem, they will occasionally cause you a headache. 
If you are experiencing issues with your Converge Huawei modem right now, you've come to the right place. We're here to show you how to reset your modem and explain what to expect when resetting a modem. 
One thing to know before we start is that modem reset should never be your first course of action. There are many other things you can try before you decide to reset your Huawei modem (restarting your modem and router, restarting other connected equipment, checking cables and connections, updating firmware, etc.). Only after all those other options are exhausted, you can resort to resetting your modem.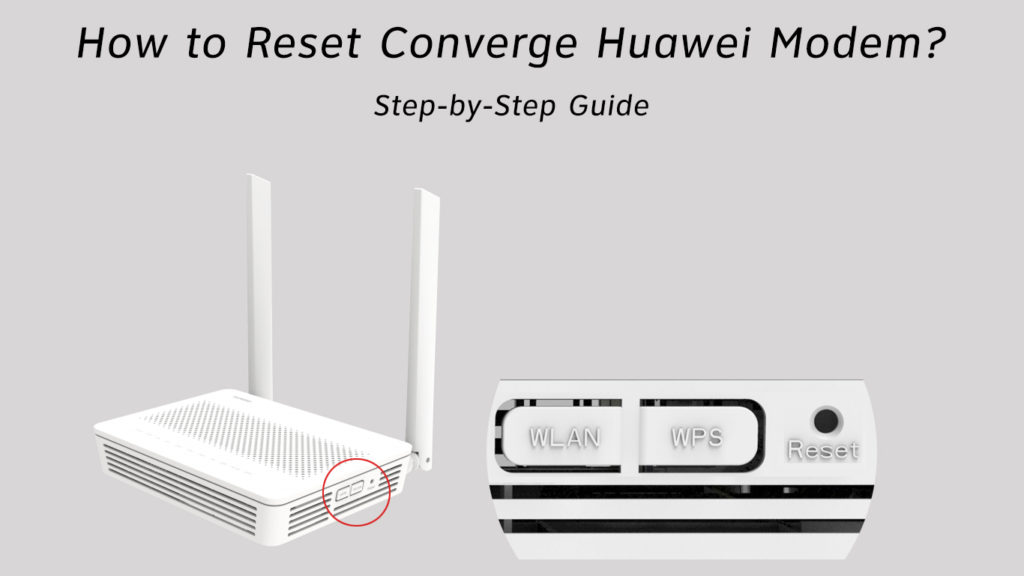 What Is a Modem Reset?
Before we explain how to do it, let's first see what a reset is and when to apply it.
The reset procedure returns the modem to its factory settings. If you have done some adjustments in the past, all those settings will be deleted and restored to factory settings.
A reset is also known as a "hard reset".
The modem needs to be reset:
---
Note: If you have custom settings, it is useful to know that you can back them up before you start the reset process, and then you can restore them after the reset.
---
What Is a Modem Restart?
When we talk about reset, we should also mention restart. Although you may be confused now because you thought it was the same thing, it is not. These are two completely different procedures and therefore should not be confused.
Restart is a quick and simple procedure that includes disconnecting the modem from the power source and then reconnecting it (or just turning it off and on again).
You can restart not just your modem, but other devices, as well – your router, desktop PC, laptop, phone, etc.
Restarting has no effect on any settings made by the user. Unlike resetting the modem, it will not restore all the settings to factory defaults – it won't reset your network name, password, MAC filters, parental control settings, etc. It can be helpful when you're not getting the speeds that you paid for or when there's some other connection problem.
Synonyms related to restarting: power cycle, soft reset
Modem Reset VS Modem Restart
Let's sum things up and make sure you remembered the difference between reset and restart:
Modem/router reset

deletes custom-made settings and restores all settings ​​to default values. It is used when you can't remember the password (We can say that resetting returns the modem to the same state as when it was new).

Restart is just a power cycling – you disconnect your modem from the power source and reconnect it. All the settings that you have entered will stay the same.
How to Reset Converge Huawei Modem?
Now that we have introduced you to the reset procedure, it is time to show you how to apply it to your Converge Huawei Modem. Follow these steps:
Find the reset button – it is located on the right-hand side of the Converge Huawei modem (it's hidden inside a small hole to avoid accidental resetting).
Since it is retracted, you have to use a sharp and thin object to press it.
Press the reset button using a paper clip and hold it for 10-15 seconds. When all the LEDs light up, you can release the button and wait for the modem to restart. 
This was the entire process. Your modem is now reset. To log in to your Converge router, you will have to use default credentials (username and password). To connect to Wi-Fi, you have to use the default Wi-Fi password.
You can find the default modem credentials in several ways:
In most cases, they are on the modem's sticker. In addition to the Wi-Fi name and password, the label will contain other information such as the exact model of the modem,

the IP address of the modem

, the router's username and password, router's MAC address, etc.

The modem comes with instructions. The instructions should also contain the default credentials

You could try searching the internet and forums
Converge Huawei modems usually use "admin" as the default username and password. 
Conclusion
As an internet user, you should know how to reset your network equipment. It's not something we like doing, but it comes in handy in certain situations. Especially when you forget your Wi-Fi password. Still, you must bear in mind that you will have to reconfigure all the settings after you reset your modem. Since that can be quite time-consuming, resetting your modem should be your last resort – it should be used only if nothing else works.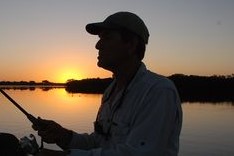 Hey, I'm Jeremy Clifford. I hold a bachelor's degree in information systems, and I'm a certified network specialist. I worked for several internet providers in LA, San Francisco, Sacramento, and Seattle over the past 21 years.
I worked as a customer service operator, field technician, network engineer, and network specialist. During my career in networking, I've come across numerous modems, gateways, routers, and other networking hardware. I've installed network equipment, fixed it, designed and administrated networks, etc.
Networking is my passion, and I'm eager to share everything I know with you. On this website, you can read my modem and router reviews, as well as various how-to guides designed to help you solve your network problems. I want to liberate you from the fear that most users feel when they have to deal with modem and router settings.
My favorite free-time activities are gaming, movie-watching, and cooking. I also enjoy fishing, although I'm not good at it. What I'm good at is annoying David when we are fishing together. Apparently, you're not supposed to talk or laugh while fishing – it scares the fishes.