Frontier is an American company that provides telecommunication and broadband services, as well as digital television.
At the beginning (founded in 1935), Frontier operated only in rural areas, but that has changed in the meantime. Today, it operates in large cities and has 3,000,000 users across the United States (present in 30 USA states).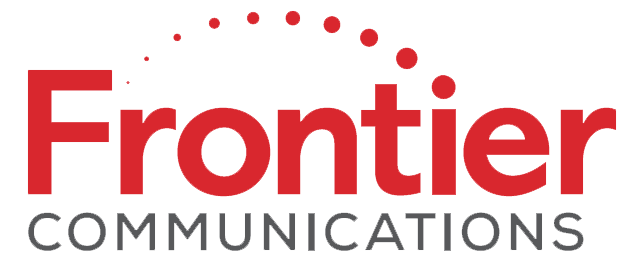 If you are a user of Frontier routers or you intend to become a Frontier internet customer in the future, read this article and learn a useful skill. Who knows when you're going to need it?
We will show you how to reset your Frontier router and give you step-by-step instructions (this procedure is especially important in the situation when you forget your router's password). In addition, we will explain, in detail, the difference between reset and restart.
What is a Router Reset?
Every single person that has ever had a contact with electronic devices knows the term "Reset". A reset is a process that will delete all the settings you made on the router and restore them to the factory settings.
Forgetting a router password is not uncommon and happens very often. It is good to know that in such a situation, resetting the router solves the problem because it will allow you to reconnect. You must use the default credentials when reconnecting (you can then set a new Wi-Fi password of your choice). You will find the default credentials very easily – they are located on the back of the router.
Very often, you will also hear terms such as: "factory reset", "master reset" and "hard reset". They all refer to Reset.
What is a Router Restart?
If you have some problems with your device (when it doesn't work as it should), the simplest thing you can try to solve the problem is to turn it off, wait a few seconds, and then turn it on again. Surely, you have already tried this on your phone, computer, etc.
This procedure is called restarting. It is performed on many devices, including the router.
Restart procedure:
Disconnect your router from the power source.

Wait for at least 10 seconds, then plug it in again.
When to apply restart?
Whenever you notice a connection problem.
All the custom-made settings (Wi-Fi password, network name, and all the other settings you've made) will remain the same after restarting. The only change you should notice after restarting is that the internet connection is working properly again.
From time to time, even when everything is fine, it is advisable to restart the router preventively.
The following synonyms refer to restart – "power cycle" or "soft reset".
The Difference Between a Reset and a Restart
Very often, the terms reset and restart are confused and even used interchangeably. Although they really sound similar, they are two different procedures and you need to know the difference, as well as when to apply one or the other.
To make it easier for you to distinguish a reset from a restart, remember the following definitions:
Reset – deletes all settings and returns them to factory defaults (settings entered by the user, such as Wi-Fi password, network name, etc., will be deleted and reset to default values). It's done by using the reset button.

Restart – Performed by turning off the router, and then turning it on again. The settings entered by the user remain exactly the same.
Reset the Frontier Router
Resetting the router is a very simple and, at the same time, very useful procedure, especially in a situation when you forget the password for the router. Follow these steps to perform the reset: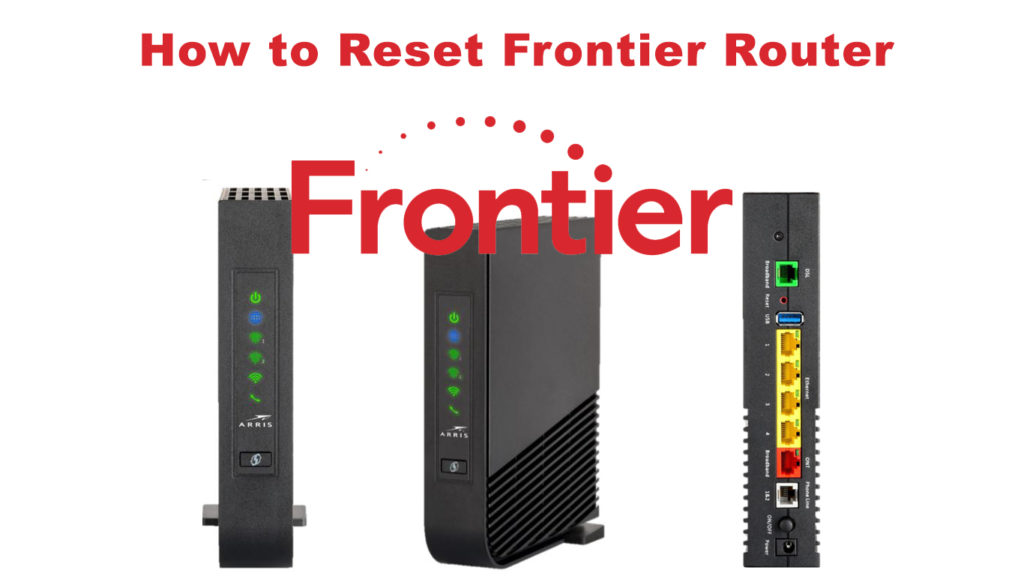 Find the Reset button, which is usually located on the rear panel of the router.

The button is inside a small hole (you will see the label

Reset

), so use a sharp object (like a paper clip) to press it. (on some models of Frontier routers this button is not in the hole – it's an actual physical button).

After locating it, use a paper clip to press and hold the button for at least 10 seconds, and then release it (when you see the LED lights flashing). The reset process will begin.

Finally, when the internet light comes on, the reset process is complete.

When the reset is complete, you will be logged out. To connect to Wi-Fi, you will use the default Wi-Fi password. To log in to your Frontier router settings, you will also have to use the default username and password.
---
Note: You will find the default credentials on the back of the router.
---
Conclusion
It is certainly important that router users know how to reset the router on their own, especially when the password is forgotten. However, keep in mind that after resetting, you need to log in to your Frontier router and reconfigure all of its settings, which can take some time, so we advise you to write down the password somewhere and keep it in a safe place.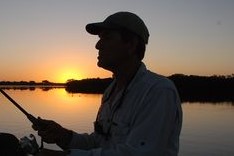 Hey, I'm Jeremy Clifford. I hold a bachelor's degree in information systems, and I'm a certified network specialist. I worked for several internet providers in LA, San Francisco, Sacramento, and Seattle over the past 21 years.
I worked as a customer service operator, field technician, network engineer, and network specialist. During my career in networking, I've come across numerous modems, gateways, routers, and other networking hardware. I've installed network equipment, fixed it, designed and administrated networks, etc.
Networking is my passion, and I'm eager to share everything I know with you. On this website, you can read my modem and router reviews, as well as various how-to guides designed to help you solve your network problems. I want to liberate you from the fear that most users feel when they have to deal with modem and router settings.
My favorite free-time activities are gaming, movie-watching, and cooking. I also enjoy fishing, although I'm not good at it. What I'm good at is annoying David when we are fishing together. Apparently, you're not supposed to talk or laugh while fishing – it scares the fishes.