Linksys is an American company (based in Irvine, California), which is best known for the production of routers. In addition, it manufactures other network devices (WiFi extenders, network switches, WiFi systems, access points, and in the last few years also WiFi devices that enable home automation). It's been on the market for more than 30 years – since 1988.
This article is designed for all the current and future Linksys router users. Read it, and you will learn how to perform the Linksys router reset procedure. We will also explain the difference between reset and reboot.

What is a Router Reset?
Resetting the router means deleting all settings entered by the user and returning them to the default (to factory settings). Your router will have the same settings as when it was new.
Very often, you will hear several synonyms for this procedure, such as factory reset, main and hard reset – don't let that confuse you because it's all about resetting.
Forgetting the router password is a very common problem, and it is very useful to know how to reset your router because that solves the problem. After resetting, you will reconnect using the default settings (default WiFi password).
What is a Router Restart?
Restarting is a process that involves turning the device off and on again. This applies not only to routers but also to computers, phones, etc. Synonyms used for restart are power cycle or soft reset.
In order for the router to restart successfully, it must be disconnected from the power source and then reconnected.
Although it may not seem like it at first glance, this simple disconnection and reconnection procedure can solve various problems you may have with your device. With a router, a restart is usually done if your internet is not working as it should or when it is running slowly.
The restart works as follows: 
When you turn off the router, its software will also turn off. After reconnecting to the power supply, the software turns on but remains unchanged. Your credentials such as WiFi password, network name, or any other settings will remain exactly the same. The only change you should notice after this procedure is that your router, i.e. the Internet, works again without any problems and at full speed.
Related Reading:
A very common question related to restarting the router is "How long after the shut down should be reconnected"? There is no single answer to that question – it all depends on the router brand and model. In most cases, 10 seconds is more than enough. You can wait for a minute or two to be sure.
We advise you to reset the router even if everything works properly at least once a month.
The Difference Between a Reset and a Reboot
These two terms sound very similar and this is one of the reasons why users often confuse them. To know when to use which procedure, we must clearly know the difference between them. 
Remember the following:
Reset – deletes and restores all settings to factory defaults (settings entered by the user, such as WiFi password, network name, etc., will be deleted and reset to default).
Restart (switching off and on again) – all settings entered by the user remain the same after the router is restarted.
How to Reset Linksys Router
As we mentioned in the previous part of the text, when resetting the router, all settings are deleted and returned to factory defaults. There are two ways to reset the Linksys Router:
Manual reset

Software Reset
Manual Reset
At the beginning of this very simple procedure, locate the reset button. (usually located on the back or under the router).
Once you have found it, you need to press it with a paper clip or similar object and hold it for 10 seconds (in a small number of cases, on some models of

Linksys router

, you need to hold the button for 30 seconds).
While resetting the router you can watch the power light. If the router is successfully reset, it will flash.
That's the whole process, the router was successfully reset manually.
Software Reset
A software reset is not performed in exactly the same way on all routers and depends on the model. We will show you the procedure that applies to most Linksys routers.
The computer you use for the software reset needs to be connected to your router. In the Internet browser, type in

192.168.1.1

. 
Enter your administrator credentials to log in. Admin is the default password (no username). In case you have changed the default password, use your new credentials.
The page where the router settings are performed on the web will appear, select the Administration option.
In this step, select Factory Defaults.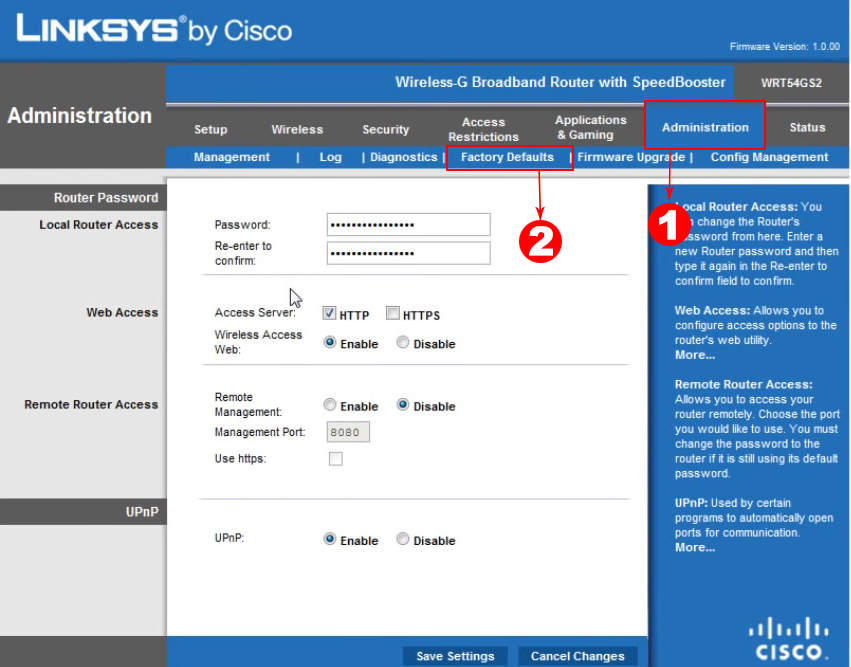 To end the process, select the Restore Factory Defaults button.
When your router is reset, you need to reconfigure all the settings.
Conclusion
In the end, we have to say that it is very important to know how to perform the procedure of resetting your Linksys Router, especially when you forget your WiFi password. We advise you to write down the password on a piece of paper, or on your phone, or in some other safe place so that you don't have to reset the router in case you forget it. Keep in mind that this procedure deletes all the settings and that you will have to configure your router again after the reset.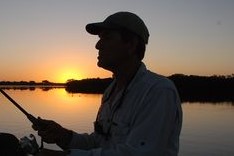 Hey, I'm Jeremy Clifford. I hold a bachelor's degree in information systems, and I'm a certified network specialist. I worked for several internet providers in LA, San Francisco, Sacramento, and Seattle over the past 21 years.
I worked as a customer service operator, field technician, network engineer, and network specialist. During my career in networking, I've come across numerous modems, gateways, routers, and other networking hardware. I've installed network equipment, fixed it, designed and administrated networks, etc.
Networking is my passion, and I'm eager to share everything I know with you. On this website, you can read my modem and router reviews, as well as various how-to guides designed to help you solve your network problems. I want to liberate you from the fear that most users feel when they have to deal with modem and router settings.
My favorite free-time activities are gaming, movie-watching, and cooking. I also enjoy fishing, although I'm not good at it. What I'm good at is annoying David when we are fishing together. Apparently, you're not supposed to talk or laugh while fishing – it scares the fishes.