TalkTalk Telecom Group is a company from the United Kingdom (based in Salford) that provides TV and Internet access services. It was founded in 2003. Since 2010 it's been operating as an independent company.
If you are using a Talktalk router and are currently experiencing connection issues that you can't solve in any other way, resetting your TalkTalk router might help. We are here to show you how to reset your TalkTalk router and tell you what resetting does to your router. Oh, and we will also discuss restarting, which is a procedure similar to resetting but has different effects and consequences.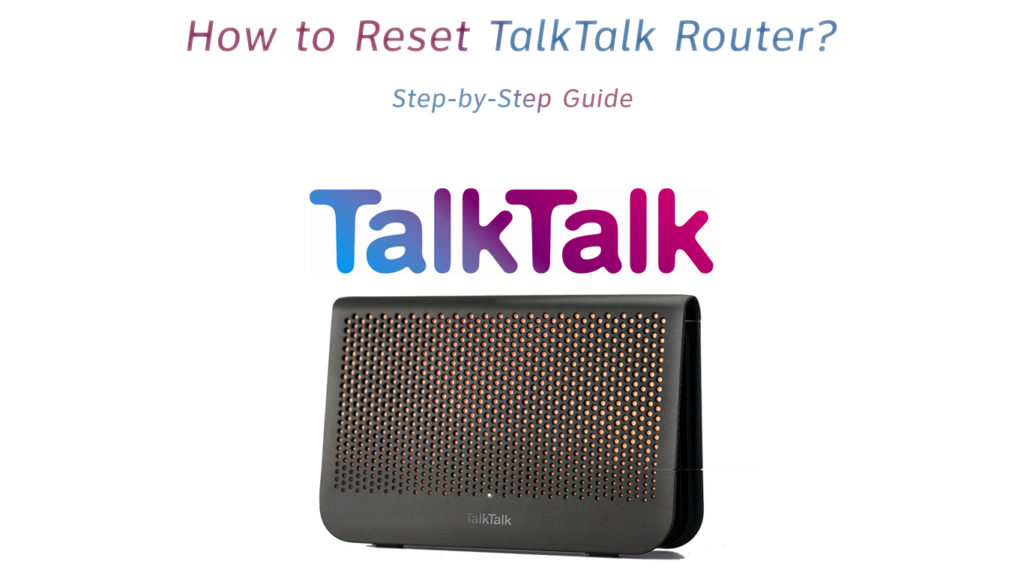 What is a Router Reset?
We're sure you've heard the term "reset" many times, but do you know what this procedure does to your router?
A reset is a process that wipes out all the settings you made on the router and restores them to the factory settings. 
Instead of the term reset, people also use terms "hard reset" or "factory reset".
When to Reset Your Router?
You should reset your router only after you exhaust all the other options. It shouldn't be your first option because it eliminates all the settings you've made in the past – it will erase your basic settings (Wi-Fi password and Wi-Fi name, your router's username/password), and all the advanced settings (assigned static IP addresses, blocked devices, guest networks, sharing settings, QoS settings, and everything else you can think of). 
You can reset your TalkTalk router when you can't remember and can't find your router password or Wi-Fi password. It is also a viable solution when your internet speed doesn't match your plan, or when you experience different kinds of Wi-Fi and internet access issues (no internet access, Wi-Fi keeps disconnecting, etc.). 
What is a Router Restart?
You are probably familiar with this term. Restart is, just like reset, used when your modem/router is not working properly or when your connection is acting up. The restart is basically a power cycling – your turn the device off (or disconnect it from the power source) and turn it back on.  
Restarting the router is recommended when your internet connection is going off every few minutes, when it's running slower than usual, or when having some other problems related to your internet connection. If you can't decide whether to restart or reset your router, the quick answer is – do the restart first. If the restart doesn't work, try resetting your TalkTalk router.
All the settings we've talked about (Wi-Fi password, network name, static IPs, QoS settings, parental control, blocked devices, etc.) will remain the same after you restart the router. The only change you should notice after restarting the TalkTalk router is that the internet connection works properly again.
We recommend that you restart preventively, even when everything is fine with the Internet (once a month is enough).
The Most Important Differences Between Reset and Restart
The terms "Reset" and "Restart", although they undoubtedly sound very similar, are two completely different procedures, and you need to know the difference – that's the only way to know when you need to apply one or the other.
So, let's recapitulate:
Reset – it eliminates all the current settings and restores them to factory settings (everything you have changed or adjusted in your router's settings, such as Wi-Fi password, SSID, etc., will be erased). The reset button is used to perform the reset procedure.
Restart – all of your settings will stay the same after the router is restarted. To perform this procedure, you need to turn off the router and turn it on again. For this, you can use the power button, or you can disconnect the router from the power source (unplug the cable). 
How to Reset TalkTalk Router?
After covering the most important facts related to the reset process, it is finally time to show you how to perform this procedure. Follow these steps:
Turn on the router (if it hasn't already been turned on).

Find the reset button. It's on the back, in the bottom right corner, right above the DC input. You will see the Reset sign above the tiny pinhole. The reset button is

placed

inside that pinhole.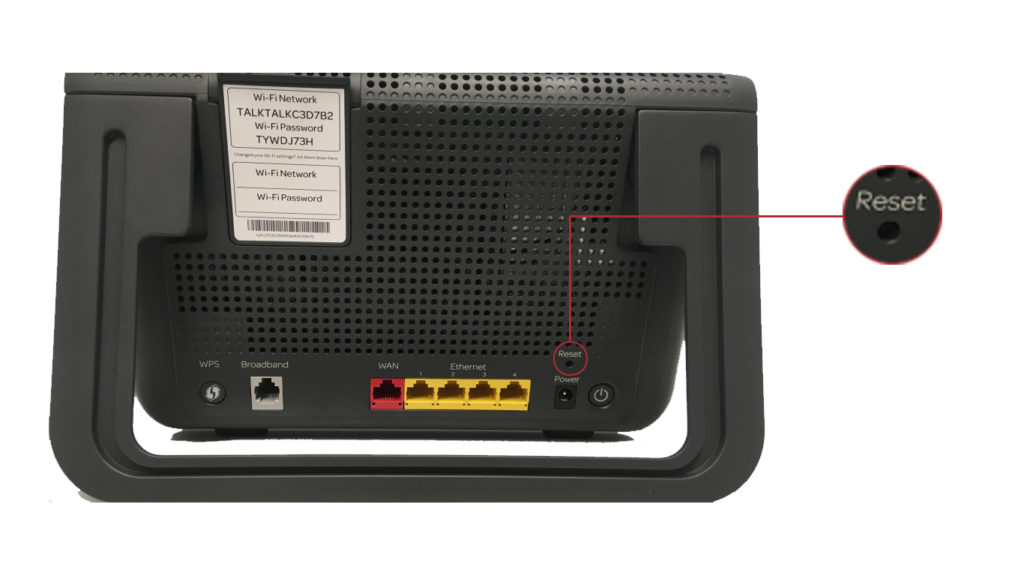 Keeping in mind that the button is retracted, find a tiny sharp object (paper clip, needle, pen). 

Use that sharp object to press the button. Hold it for at least 30 seconds.

You will notice that the lights on the front will turn off and then on again.

The router will restart.
Once your TalkTalk router becomes fully functional again, you should be able to use your Wi-Fi again, but you will have to use the default settings to reconnect.
Conclusion
Every internet user should know how to do some basic things with their routers. You should know how to change your Wi-Fi password and Wi-Fi name, how to enable/disable the 5GHz band, how to restart, and how to reset your router. Hopefully, our article helped you learn how to successfully reset your TalkTalk router. Two things to remember about this process are that it wipes out all the custom-made settings and that it should be your last resource. Use it only after you try all the other options.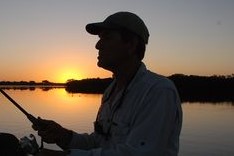 Hey, I'm Jeremy Clifford. I hold a bachelor's degree in information systems, and I'm a certified network specialist. I worked for several internet providers in LA, San Francisco, Sacramento, and Seattle over the past 21 years.
I worked as a customer service operator, field technician, network engineer, and network specialist. During my career in networking, I've come across numerous modems, gateways, routers, and other networking hardware. I've installed network equipment, fixed it, designed and administrated networks, etc.
Networking is my passion, and I'm eager to share everything I know with you. On this website, you can read my modem and router reviews, as well as various how-to guides designed to help you solve your network problems. I want to liberate you from the fear that most users feel when they have to deal with modem and router settings.
My favorite free-time activities are gaming, movie-watching, and cooking. I also enjoy fishing, although I'm not good at it. What I'm good at is annoying David when we are fishing together. Apparently, you're not supposed to talk or laugh while fishing – it scares the fishes.