TP-Link is one of the world's largest manufacturers of network devices, best known for manufacturing routers and Wi-Fi extenders. This Chinese company (based in Shenzhen) was founded in 1996 and currently has about 22,000 employees. It operates in almost 180 countries and, according to the latest estimates, has several hundred million users.
They are constantly increasing and improving their router offer. If you are not a current user of TP-Link routers, chances are high that you will one day be, so we advise you to read this article to the end. We will show you how to reset the router yourself and explain in detail the difference between two very similar procedures – reset and restart.
What is a Router Reset?
When you perform the router reset procedure, it means that all the settings you previously entered on the router will be deleted and returned to the factory settings (this primarily refers to the Wi-Fi password and network name (SSID), but also to all the advanced settings like parental control adjustments, guest networks, static IP assignments, etc.).
After resetting, to reconnect to the router, use its default credentials, and then you can set a new password and other settings. Don't be confused if you hear the following phrases – "master reset", "hard reset", "factory reset", all of which refer to the reset process.
This procedure can have a positive effect on the functioning of the Internet, but it is primarily done in a situation when the password is forgotten.
---
Note: Once again, it is very important to remember that this procedure deletes absolutely all the changes you have made on the router so that a reset is recommended only after you have exhausted all other options.
---
What is a Router Restart?
Restarting the router is an extremely simple procedure. Absolutely anyone can do it on his own, even without any previous experience in using the router.
When we talk about the restart, we must point out that it applies to all types of electronic devices, telephones, computers, etc.
This procedure is nothing more than turning the device off and on again.
You must turn off the router using the power button or you can unplug the power cable, and after a few moments, you need to turn it on again (or plug the cable in). 
When to Apply a Router Restart?
Router restart (also known as "soft reset" or "power cycle") – can fix certain problems in the operation of your Internet. It's recommended in the following situations:
With the router turned off, its software will also shut down. When you reconnect it to the power source (or press the ON button), the software restarts (after turning off the router, wait at least 10 seconds before turning it on again). All the settings that you entered earlier still remain exactly the same as before the restart – nothing will change.
Recommended reading:
Restart is successful if your internet works smoothly and quickly again. If problems persist, you will need to contact your ISP.
Our recommendation is to restart your network hardware even when everything is working properly. Of course, you should not exaggerate – once a month is enough.
The Difference Between a Reset and a Restart
Does reset and restart sound similar to you? The answer is definitely yes. At first glance, it may seem that it is the same thing, but it is not. Reset and restart are two completely different operations. To avoid confusing these two terms, pay attention to the following:
Reset – You will delete all the settings you've entered and restore them to factory settings. You will have to use the default credentials after the reset.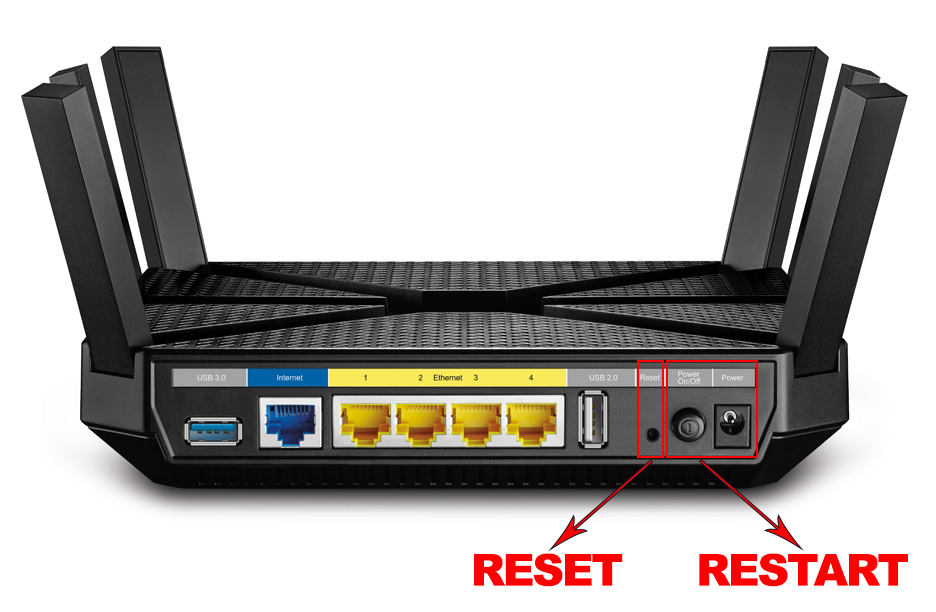 Restart – You will disconnect and reconnect the device to the power source. All the settings you have entered remain unchanged.
How to Reset a TP-Link Router?
You saw from the previous section that a reset procedure will reset the router to factory settings and delete any changes you have made, so we recommend that you back up the settings before using this procedure to use them in the new configuration.
The reset procedure is not complicated. You will see a hole in the back of the router with a button. It is a reset button – press and hold it for 6 – 10 seconds, and then release it. (Use a paper clip or a similar object to press it).
The procedure is complete – your router has been successfully reset.
VIDEO TUTORIAL – How to reset a TP-Link router
Conclusion
Every router user needs to know how to do the reset procedure, especially in a situation when the password is forgotten. To avoid resetting the router, we advise you to write down the password and keep it in a safe place. Keep in mind that the reset process itself is simple, but again, you will need to reconfigure your router settings, which may take some time.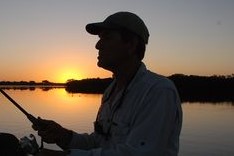 Hey, I'm Jeremy Clifford. I hold a bachelor's degree in information systems, and I'm a certified network specialist. I worked for several internet providers in LA, San Francisco, Sacramento, and Seattle over the past 21 years.
I worked as a customer service operator, field technician, network engineer, and network specialist. During my career in networking, I've come across numerous modems, gateways, routers, and other networking hardware. I've installed network equipment, fixed it, designed and administrated networks, etc.
Networking is my passion, and I'm eager to share everything I know with you. On this website, you can read my modem and router reviews, as well as various how-to guides designed to help you solve your network problems. I want to liberate you from the fear that most users feel when they have to deal with modem and router settings.
My favorite free-time activities are gaming, movie-watching, and cooking. I also enjoy fishing, although I'm not good at it. What I'm good at is annoying David when we are fishing together. Apparently, you're not supposed to talk or laugh while fishing – it scares the fishes.