Are you planning on returning your CenturyLink modem? You should know that there are a few things to keep in mind if you want to avoid extra charges. We don't want you to spend more money than you planned, which is why we have prepared a step-by-step guide on returning your CenturyLink modem!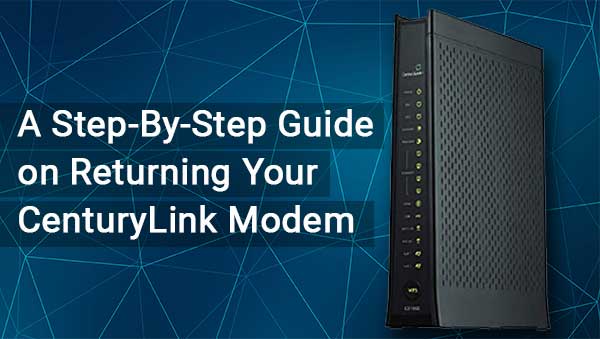 How to Return Your CenturyLink Modem
Step 1: Informing CenturyLink of the Return
First of all, you will have to inform the company that you wish to return your equipment. To do that, you'll need to go into the Returns section of the official CenturyLink website.
Then, simply enter your name and address. After that, you will have a couple of options, depending on whether you already have the return label with you and if you own a printer.
Step 2: Printing the Return Label
The first method of returning your equipment requires a printer. You should go to the UPS site and choose the Continue as a Guest option. Next, you should go to the Returns section and just follow the instructions on the website to receive the return label. After that, you will receive the label in the email in PDF form.
You should print it and take it with you to the UPS store. Alternatively, some UPS stores offer people the ability to print their labels in the stores. In case you don't have a printer, you can try that option.
Another method for returning the modem is via a QR code scan. Once the UPS system processes your return request, you should receive the code in your email. You should keep in mind that the drop-off only locations don't have a QR code scanner. Thus, you'll have to bring the CenturyLink equipment to the nearest UPS store. Once you're there, you should simply show the store clerk your code, and they will print your return label.
Lastly, you can request for UPS to mail the return label to you. In that case, you'll have to go through the CenturyLink website and request this option. You will receive the label by US mail in a week or two.
Step 3: Shipping the Equipment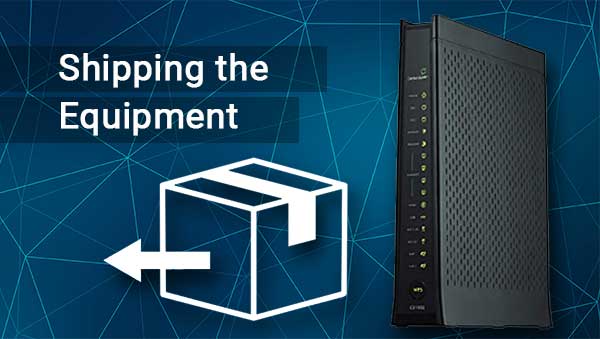 CenturyLink offers thorough instructions to anyone looking to ship their equipment back to the company. It's wise to read through them and follow them carefully, as the company will have a right to charge you extra for damaged equipment if you don't.
When you're packing up your modem, you should make sure that all of the cords that CenturyLink provided you with are also there. In addition, you'll have to include wireless accessories you received from the company as well.
Then, you should take a rigid box with flaps intact and pack your equipment. You can use some kind of soft and cushioning material and wrap it around your devices to ensure that everything stays in place during the shipping process.
Next, simply close the box and use strong shipping tape to secure it. It's best to remove or at least cover any previous shipping label on the box to avoid confusion during the delivery.
Then, you should take your label and put it in a shipping pouch. You'll have to attach that pouch to your box. In case you don't have the clear pouch, you can also use clear shipping tape and spread it all over the label. Then, take your box to the UPS shipping center near you.
Why Are You Returning the Modem?
Let's go over some of the steps and timelines you'll have to keep in mind, depending on your reasoning for returning the CenturyLink modem.
1. You Want to Cancel CenturyLink Services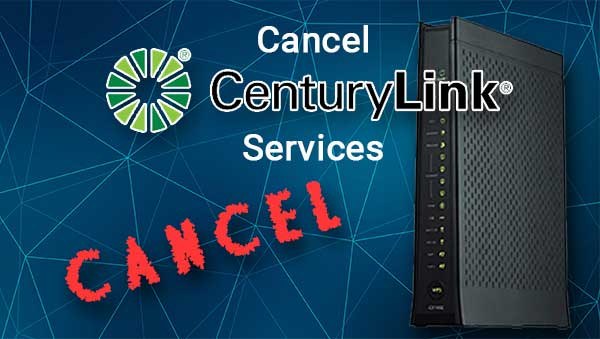 If you're canceling your services, and you rented the CenturyLink modem, you will have to return it within 30 days. The countdown officially starts on the day you cancel the services. In case you don't do that, you will have to pay for the full retail cost of the modem.
In case you have your own modem, and you canceled the CenturyLink services within a month of starting the new services, the company can refund you for the modem. The device has to be in a new, working condition.
Furthermore, it has to be shipped to the company within 30 days of the cancelation. On the other hand, if more than a month has already passed, you can return your modem for free, and CenturyLink will recycle it for you.
2. You Bought Your Own Modem
You can always return the CenturyLink modem you received if you already have one that you want to continue using. The company does recommend you to complete the installation process with your device to make sure that everything works properly before returning the CenturyLink equipment. 
The process of returning the device is the same as the one we explained to you above. You'll just need to ensure that you're returning a modem that's in good, working condition.
3. The CenturyLink Modem is Faulty or Outdated
You can return your CenturyLink if it's too old or broken. However, you'll need to get the approval of customer support before you send it back to them.
You should go to the official CenturyLink site to get in touch with technical support. They will check whether they can repair your modem, or you'd have to send it back.
Recommended reading:
In case your device is leased, or under warranty, you can return it as soon as customer support approves the process. CenturyLink will cover the expenses related to shipping. You can also wait for the company to send you a new one first. Then, you should ship the old modem back within 30 days.
If the modem is no longer under warranty, you won't be able to get a new device for free. Still, CenturyLink technicians will assist you in troubleshooting the issue and checking whether there is a way to repair the device. In case there isn't, you'll receive all the info on the available promotions to help you get a new modem without spending too much money.
Final Thoughts
If you're mindful of a few important rules and deadlines, you will be able to return your CenturyLink modem without any extra charges. In this article, you'll find anything there is to know about the return and delivery process. We are confident that you'll manage to follow all of the simple steps and return the modem to CenturyLink without any issues!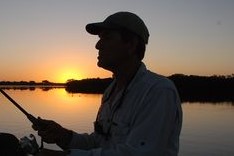 Hey, I'm Jeremy Clifford. I hold a bachelor's degree in information systems, and I'm a certified network specialist. I worked for several internet providers in LA, San Francisco, Sacramento, and Seattle over the past 21 years.
I worked as a customer service operator, field technician, network engineer, and network specialist. During my career in networking, I've come across numerous modems, gateways, routers, and other networking hardware. I've installed network equipment, fixed it, designed and administrated networks, etc.
Networking is my passion, and I'm eager to share everything I know with you. On this website, you can read my modem and router reviews, as well as various how-to guides designed to help you solve your network problems. I want to liberate you from the fear that most users feel when they have to deal with modem and router settings.
My favorite free-time activities are gaming, movie-watching, and cooking. I also enjoy fishing, although I'm not good at it. What I'm good at is annoying David when we are fishing together. Apparently, you're not supposed to talk or laugh while fishing – it scares the fishes.