You've been using your Wi-Fi router with your speedy home network for quite a while, and you have never encountered any issues with it until recently. Now, your router keeps disconnecting and dropping connection. You probably want to know why it keeps going out and how to fix it. This article is here to help you with your router issue.
If you subscribe to a high-speed internet plan, it doesn't necessarily guarantee a trouble-free internet connection. A seamless internet experience depends on multiple factors. For one, your router could be causing the problem. Did you know that you may not need a technician to fix your router issue, especially when the issues are common? Yes, you can do it yourself with a few simple steps. Read on to learn about some common fixes.
First things first – you need to figure out if your router is actually causing the problem. Sometimes, the problem might come from your Internet Service Provider. Other times, you might have issues with other devices, such as your modem, PC, laptop, or phone. So, check if your router produces the internet signal. Then, run a troubleshooting test on your PC to detect system errors automatically.
If the problem doesn't come from your ISP or computer, there's a high chance it comes from your faulty router. If that happens, it's time to work on your router and try to find out where the problem lies. So, let's look at the various methods to fix your router disconnecting problem.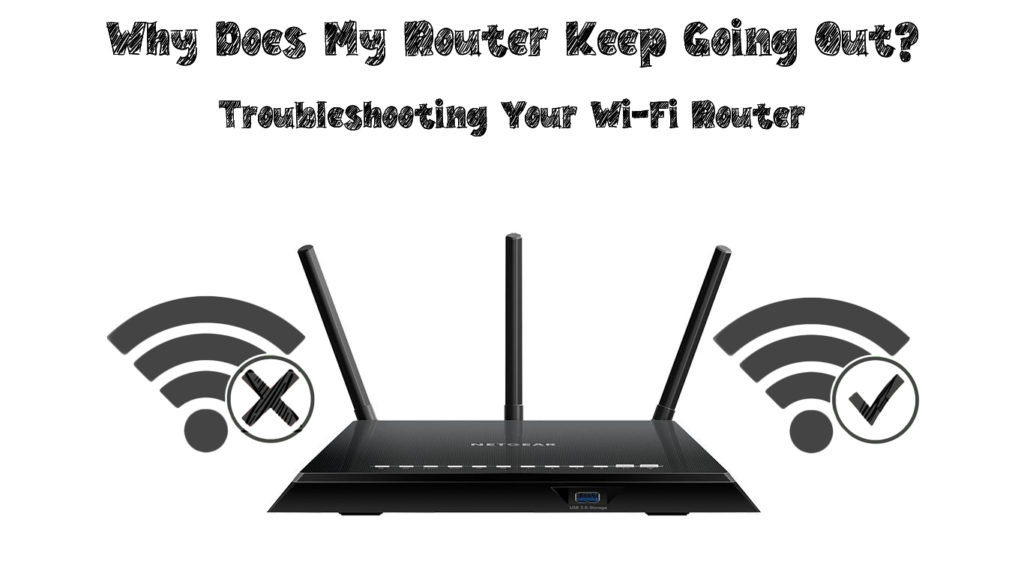 When Your Router Crashes
Your router can overheat after excessive and prolonged use. Try turning your router off and switching it on after it cools down. Your router can also crash if you don't update its firmware. Normally you will get an automatic update whenever a firmware upgrade is available. But, if it doesn't happen automatically, you may want to update it manually to keep your router up-to-date.
Restart Your Router
Sometimes your router keeps going out because of a glitch or bug. To remove the bug, follow these steps to restart the router:
Switch off the router by pressing the on/off button.
Pull out the cables going from and to the router.
Hold on for a minute or two before restarting the router.
Put all the plugs and cables back to their original positions.
Turn it on and press the power button.
It will take a while before the router fully restarts.
Check if your internet connection is back to normal.
Clear the Dust
A good router has air vents to allow for proper airflow and keep it cool. But the vents can get dirty with the accumulation of dust and debris after constant, prolonged use. When the vents and other places get dirty, it's time to clean them up:
Gently wipe your router thoroughly with a clean and dry cloth.
Place your router in an open space, away from narrow corners where it can accumulate dust easily due to lack of airflow (an open space can also help improve your router's signal broadcast).
Avoid placing your router underneath your furniture or couch because it can easily collect dust.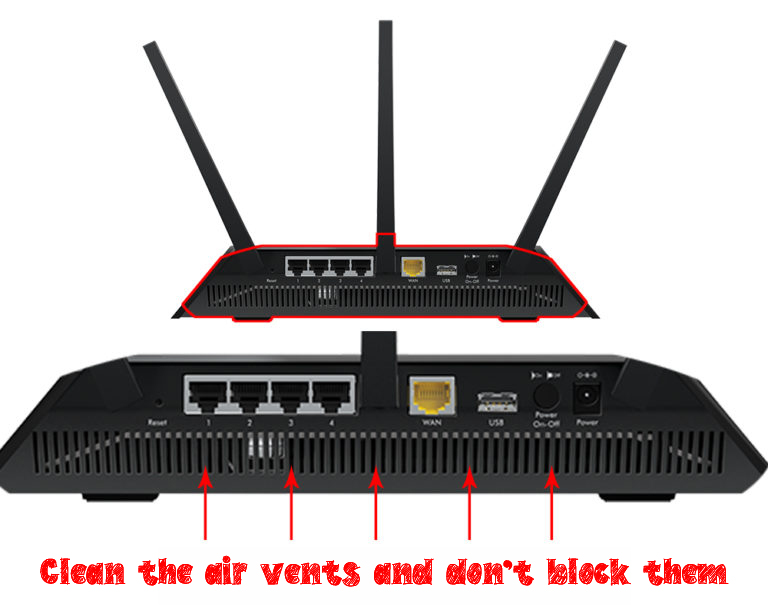 Check the Cables
A poorly configured home network cabling can cause your router to keep disconnecting from time to time. So, you need to look for loose, damaged, or broken cables. 
Loose cables can still transmit internet signals, but they may not be as trouble-free as firmly attached cables. Screw your

coaxial cables

tightly and plug in your Ethernet cable completely until you hear a firm click. Even if you have done that in the past, they may get loose after some time since you might

move your router

and cables slightly during your regular house cleaning. 
Your home networking cables can also get damaged or broken over time. Look for tears, breaks, kinks, or even rodent-bite marks on the cables. Replace all damaged cables.
Check for any open

coaxial cable

lines that may cause signal interruptions. You may need a technician to find it, who may also be required if you want to reconfigure the entire home network cabling.  
Change the Frequency Band
Modern routers usually have dual-band frequencies – the 2.4 GHz and 5 GHz frequency bands. Sometimes, your Wi-Fi gets disconnected from either band due to several reasons. A lot of devices, such as your home appliances like microwaves or fridges, use the 2.4 GHz frequency band. As such, the signal can quickly drop due to traffic congestion, although it can easily pass through walls and obstacles as well as reach far spots.
On the other hand, the 5 GHz frequency band is faster, although the signal drops quickly the farther it travels. Other than that, it also has less capability to pass through obstructions and walls. Switching to the better frequency band will be a good practice when you encounter such an issue.
Update the Firmware Regularly
Your router needs regular firmware updating to maintain its performance and security. Wireless routers are known to contain loopholes for security breaches that constantly cause new problems. 
While most router models have automatic updates, it's a good practice to check for the updates manually from time to time. Hackers have the knack for finding the backdoors to sneak into your network, and your router is one of the weakest points to gain illegal entry.
To improve security, follow these steps to update your router's firmware:
Go to the router manufacturer's website, look for the latest firmware update, and download it. 
Choose the firmware settings and click update firmware.
Restart your router to complete the updating process.
Update your Wireless Network Drivers
There's a slim chance that your router issue is not actually the router issue and that it comes from your wireless network drivers. Here's what you need to do to update your drivers:
Press the Windows and Pause keys simultaneously.
Select Advanced system settings.
You can view a list. Double-click on Network Adapters.
Double-click on your Wireless Network Adapters.
Click on the Driver page.
Click the Update Drive box.
The system will ask how you want to search for the drivers – search automatically for drivers, or browse for drivers on your computer.
See if the update fixes your router issue.
How to Update Wi-Fi Drivers (Windows 10)
Reduce Multitasking
Multitasking is necessary to get your work done. But sometimes, you might forget that opening too many applications and windows might strain your computer and telecommunication devices, including your router. In addition, you can get multiple users doing the same multitasking operations. Here are the steps that could reduce the strain on your router:
Close unnecessary applications and turn off unused devices.
Conclusion
You might wonder why does your router keep going out? With increased online activities nowadays, it's frustrating to have your router having issues and interrupting your internet connection. The last thing you want is to have your work, study, or play halted because of the faulty router. 
Luckily, this post lists and explains various reasons why your router misbehaves and how to fix the issues. You wouldn't know which one caused your router to go out, but you can try out each method, and you might find the culprit. If none of the methods resolve your problem, you might need to contact your ISP as a last resort.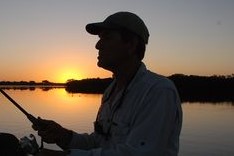 Hey, I'm Jeremy Clifford. I hold a bachelor's degree in information systems, and I'm a certified network specialist. I worked for several internet providers in LA, San Francisco, Sacramento, and Seattle over the past 21 years.
I worked as a customer service operator, field technician, network engineer, and network specialist. During my career in networking, I've come across numerous modems, gateways, routers, and other networking hardware. I've installed network equipment, fixed it, designed and administrated networks, etc.
Networking is my passion, and I'm eager to share everything I know with you. On this website, you can read my modem and router reviews, as well as various how-to guides designed to help you solve your network problems. I want to liberate you from the fear that most users feel when they have to deal with modem and router settings.
My favorite free-time activities are gaming, movie-watching, and cooking. I also enjoy fishing, although I'm not good at it. What I'm good at is annoying David when we are fishing together. Apparently, you're not supposed to talk or laugh while fishing – it scares the fishes.