There have been many reports from users trying to connect their Samsung tablet to Wi-Fi but there's no internet. When we see that our Samsung tablet is connected to Wi-Fi but no internet connection is in sight, we need to think about the situation.
The first thing we should understand is why this happens. The second thing that we need to know is how to connect a Samsung tablet to the internet properly. The third thing we should discuss is the fixes for this issue. So, let's get to it.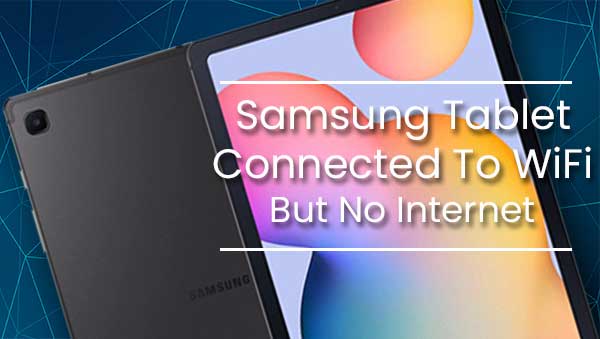 Samsung Tablet Connected But No Internet
The most common issue that the modern devices we use daily face are that they are connected to a wireless signal, but there's no internet access on that network. The most logical explanation is that you're using a router and a modem in your home network.
The modem is offline, or it's not receiving internet access, and it's not emitting it to the router. So, your wireless router doesn't provide internet access over the Wi-Fi signal. This is the most common explanation.
However, it's not that easy. There are many reasons you establish a wireless connection between your Samsung tablet and the router, but there's no internet. It can be anything from physical damage to firmware bugs and outdated drivers.
Related reading:
Connecting Your Samsung To Wi-Fi
We usually have issues with the connection because we didn't do something properly. So, to connect your Samsung tablet to Wi-Fi properly, you need to follow a few easy steps. This means that you need to:
Go to Settings on your tablet.
Select the Wireless & Networks option.
Once there, you need to select Wi-Fi Settings and turn on the Wi-Fi.
You need to select your wireless network from the list of networks.
Make sure you type in the password for your wireless network.
There you go, you should be connected to your network, and everything should work properly. If you're having a hard time finding the networks that are currently available, see them at the bottom of the screen.
Samsung Connected To Wi-Fi But No Internet Fixes
Now that we know how to connect a Samsung tablet to Wi-Fi properly, we can discuss the fixes for the issue. So, first, we need to verify the connection, see if fixing the date and time can do anything, reconfigure the DHCP, or simply forget everything.
Verify Connection
Usually, the reason something isn't working properly is the most obvious. In this case, it can be as simple as not connecting to a network at all. This sounds silly, but we have had so many situations where we're simply not connected.
So, we need to verify that we're connected to our wireless network. If this was the issue all along, then it's quite a quick fix. If you're connected to your network and you have no internet, you need to try out the other fixes.
Automatic Date and Time
The thing is that when the clock on our Samsung tablet isn't synchronized, we get some issues with functionality. So, we need to synchronize the time with the time provided by our network provider.
To do this, we need to go to the main screen with the apps. Once there, we need to access Settings and from there go to General management. After that, we need to click on Date and time.
You'll be able to turn on the Automatic date & time which provides you with the values from the network. This will ensure that the time is synched, and you'll be able to connect to the internet using your wireless signal.
DHCP Tweak
If the network-provided date and time don't work, you might need to try doing some tweaking of your DNS server. To do this, go to Settings > Wi-Fi and long-press the Wi-Fi network you're connected to.
There's going to be a Modify network option. When you select it, you need to check the Show advanced options box. Swipe to see the advanced options, and you'll see IP settings, select Static.
From here, you need to change your IP address to have the last number from 2 to 20. It's going to look like this, 192.168.1.2 or 192.168.1.3. Finally, you need to change DNS1 and DNS2 to 8.8.8.8 and 8.8.4.4.
Once we've edited these settings, we need to Save them. The issue should be resolved, and everything should work properly on our Samsung tablet.
Forget Everything
This is usually the second thing we do when we try to fix any issues with our connectivity. We just forget our wireless network. Simply clearing the Wi-Fi data and entering all the details again usually gets the job done.
We need to go to the Apps screen, and then we need to click on Settings in the All tab. From there, we need to go to Wireless & networks and touch the Wi-Fi settings. You'll see the Wi-Fi networks section.
Click on your wireless network and click on Forget. Once you do this, just turn the Wi-Fi off and on again. From there, find your network and enter the password to connect again. This should resolve the issue.
Factory reset
We always mention the factory reset, because if it was working properly with the default settings why not go back to that configuration. To do this, we need to go to the Apps menu and select the Settings app.
We need to go to Privacy > Factory Data Reset > Reset Tablet. There's going to be a prompt to erase everything. We need to touch the Erase Everything button, and all the info that we had on our Samsung tablet is cleaned, including the wireless network settings. Everything should work properly after we've done that.
Conclusion
Now we know why our Samsung tablet is connected to Wi-Fi but there's no internet access, and we know how we can fix it. The best course of action is to forget the network and connect to it again. However, the usual suspects are the date and time settings that aren't synchronized.
If none of the solutions work for you, contact Samsung's support. They might have the solution you're looking for. Finally, you can always try a factory reset of your Samsung tablet. These usually do the trick.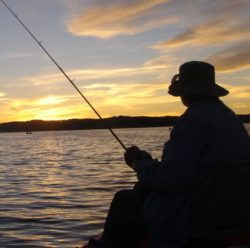 Hey, I'm David. I've been working as a wireless network engineer and a network administrator for 15 years. During my studies, I also worked as an ISP field technician – that's when I met Jeremy. 
I hold a bachelor's degree in network engineering and a master's degree in computer science and engineering. I'm also a Cisco-certified service provider. 
In my professional career, I worked for router/modem manufacturers and internet providers. I like to think that I'm good at explaining network-related issues in simple terms. That's exactly what I'm doing on this website – I'm making simple and easy-to-follow guides on how to install, set up, and troubleshoot your networking hardware. I also review new network equipment – modems, gateways, switches, routers, extenders, mesh systems, cables, etc. 
My goal is to help regular users with their everyday network issues, educate them, and make them less scared of their equipment. In my articles, you can find tips on what to look for when buying new networking hardware, and how to adjust your network settings to get the most out of your wi-fi. 
Since my work is closely related to computers, servers, and other network equipment, I like to spend most of my spare time outdoors. When I want to blow off some steam, I like to ride my bike. I also love hiking and swimming. When I need to calm down and clear my mind, my go-to activity is fishing.