Before we start troubleshooting the Shaw modem flashing green, it's important to point out that Shaw offers several different modems to its customers. Since Shaw decided to offer the best possible internet experience, in terms of speed and range, to their users, they recommended upgrading to the latest Fibre+ Gateways. 
Now, if you already have one of the Fibre+ Gateway modems and you want to know more about its LED status light, especially the green flashing light, you've come to the right place.
Of course, if you are still using some of the older models, we will explain the meaning of the green blinking light on these modems as well.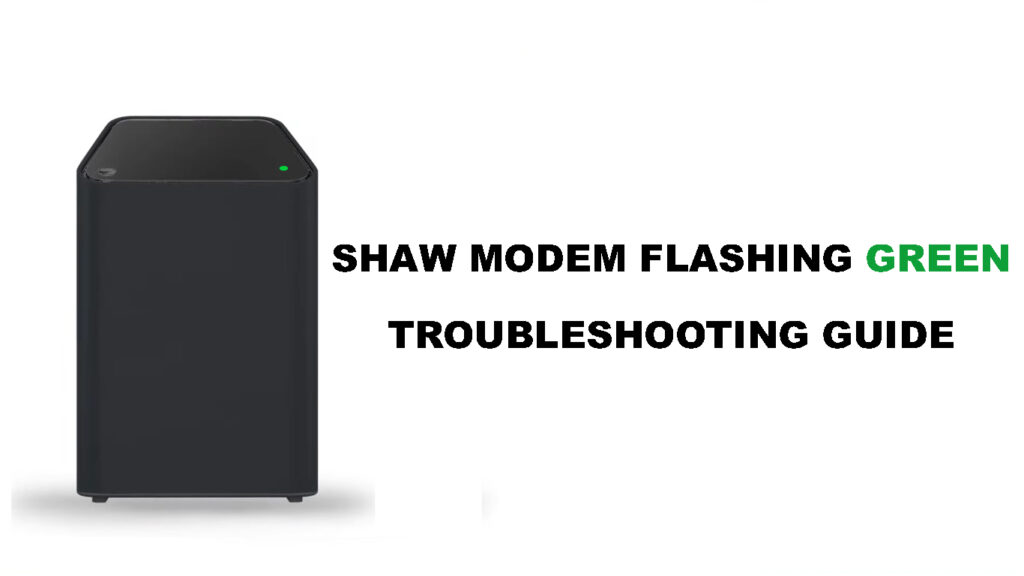 Fibre+ Gateway Flashing Green: Meaning
This section applies to the Fibre+ Gateway (XB6, XB7, XB8) modems.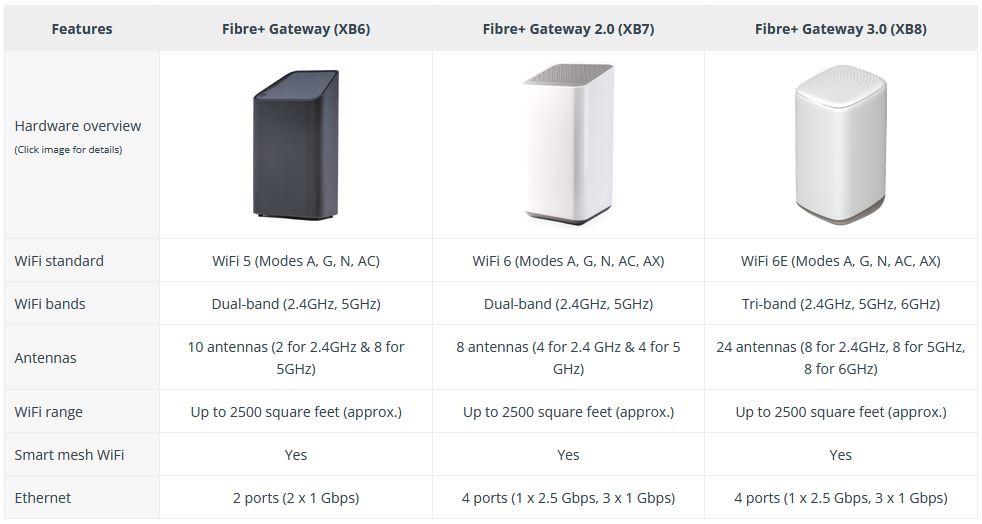 They all have one unified LED light located at the top of the modem, and when everything is working properly, the color of this light should be solid white.
However, in some cases, we will see the green blinking light.
LED light flashing green – This is usually part of the boot-up sequence when you turn the router on, reboot it, or after you reset it. It indicates the so-called Upstream registration. 
Upstream registration (also known as "negotiating a connection" or "modem initialization") means that the modem is trying to register with the ISP in order to connect to the internet. Basically, the modem sends a request to the ISP, in this case, Shaw, and then establishes a connection. After the connection is established the modem can send data to the internet and receive it from it.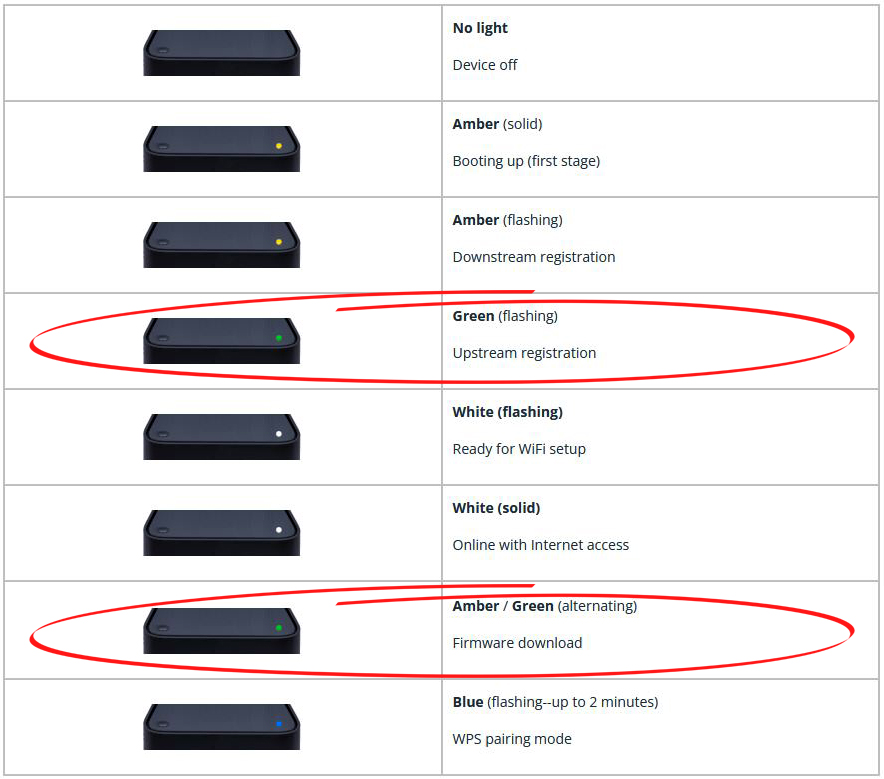 LED Light Meaning – SHAW Fibre+ XB6 Modem (Image Credit – Shaw)
LED Light flashing green and amber – When you see the LED light on the Shaw Fibre+ Gateway modem flash green and amber it is a sign that a firmware download is running in the background.
Although this LED light color and behavior don't suggest that there is a problem with the modem or with your internet connection, it is good to know what these lights mean. 
In general, the green blinking light shouldn't last long. However, if you notice that it lasts for several minutes, it means that the modem can't establish an upstream connection for some reason. This is something you should try to fix.
As for the alternating green and amber lights, you mustn't interrupt the firmware upgrade process. You need to give it some time to complete, and when it completes, everything will work as before. So, be patient and let your modem update itself.
Green Blinking Light on Other Shaw Modems
These modems have several different lights on the front panel. Here is the meaning of the green blinking light for each of them.
We have gone through each model and here is what the green blinking light on each model can indicate. So, the following LED status lights are valid for Arris SBG6782, Hitron CGNM-2250, Cisco DPC3825, SMC 8014WN, and SMC D3GN.
IMPORTANT: Some modems don't have specific lights like MOCA or Online so ignore the meaning described below if that's the case with your modem.
POWER Light Blinking Green – Startup diagnostic is active and running at the moment. 
US/Receive Light Blinking Green – Trying to establish an upstream connection on the cable internet connection. 
DS/Send Light Blinking Green – Trying to establish a downstream connection on the cable connection. 
LAN/Ethernet Light Blinking Green – A device is connected to a LAN port and it sends and receives data. 
Wireless (2.4GHZ) Light Blinking Green – 2.4GHz Wi-Fi network is active, and data is being sent and received.
Wireless (5GHZ) Light Blinking Green – 5GHz Wi-Fi network is active, and data is being sent and received.
USB Light Blinking Green – A USB device is connected to the USB port, and it sends and receives data
MoCA Light Blinking Green – MoCA activity at the moment
Online Light Blinking Green – The modem is scanning for an internet connection.
Shaw Modem Flashing Green – Troubleshooting Guide
Before getting in touch with support and asking for their assistance in resolving the issue, it is advisable to try the following solutions. After all, Shaw support will ask you to try these basic troubleshooting steps before proceeding to more advanced solutions. So, even if you don't fix the problem, you will save yourself some time.
Restart Your Modem – Unplug the Modem
Although you can simply press the Power button on your router, we actually recommend unplugging it from the power source. Leaving the modem without power for some time (at least 1 minute) should clear the cache memory and eliminate any glitches or configuration conflicts that may have been causing the issue.
Connect the modem to the power source after some time and let it boot up completely. This step should provide a new IP address to the network. When it boots up, check whether the issue has been resolved. If it's still present, move to the next solution.
Check the Coaxial Cable
In case the coaxial cable is bad or not connected properly, you can expect to see the green blinking light.
 So, check whether the coaxial cable is firmly and properly connected. Also, make sure the cable and connectors are not damaged. Check both ends of the cable – the one that goes into the modem and the other going into the wall outlet. Don't forget to check your splitters as well. If you don't have a backup splitter, try bypassing the existing one and connecting your modem directly to the incoming coax cable.
In case you notice anything suspicious, or you just have a spare coaxial cable, try to replace it and see whether this helps. If it doesn't, move to the next solution.
Try Another Coaxial Outlet
You need to make sure the modem is connected to the same coaxial outlet it was initially installed and activated on. 
In case you have several coaxial outlets in your home, try connecting the modem to a different coaxial outlet and see whether the modem will connect to your ISP. You may have connected the modem to a coaxial outlet that is not active, so find the active one.
Check the Ethernet Cable
The Ethernet cable going from the modem to the router should be firmly and properly connected. Make sure the cable is not damaged and the Ethernet connector sits firmly into the port.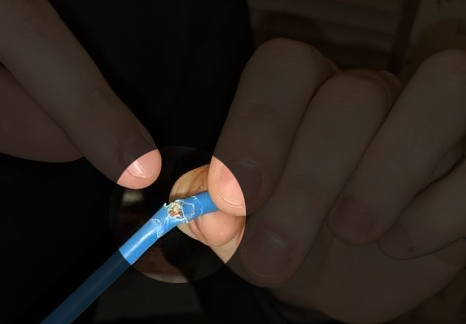 You can try connecting the Ethernet cable to the other ports of the modem (the yellow ones), and see whether the green blinking light will stop blinking.
Check Your ISP Service
You can get in touch with your Internet Service Provider to check whether your account is activated. At the same time, you can ask them if there are any service disruptions or outages in your area.
If your area is affected by an outage or there are any service disruptions, you will have to wait until your ISP fixes the issue. After that, the green blinking light should stop.
Ask Your ISP for Help
If none of the suggestions given above have helped and there is no outage in your area, you will have to ask Shaw Support for help.
Describe your problem and ask them to check the issue for you. They can test your connection remotely and fix it if they notice something strange. 
Hopefully, you are not having problems with a defective modem, but even if you do, they can help you with that. Just be patient and follow their directions.
Frequently Asked Questions
Question: I have a Shaw modem. What light should be on if everything works properly?
Answer: When the modem is online and there is internet access the LED light on your Shaw Fibre+ Gateway (XB6, XB7, XB8) modems will be solid white.
Question: What are the default login details for my Shaw modem?
Answer: Ideally, you should use the BlueCurve app to access your Shaw modem's settings. However, you can use your web browser on a device connected to the network. The default IP, in that case, is 10.0.0.1, the username is "admin", and the password is "password".
Question: What is the BlueCurve app?
Answer: The BlueCurve app allows you to set up your Shaw Fibre+ gateway, see who is connected, personalize the network, set up Parental Controls, troubleshoot networking issues, and much more. There is a version for Apple and Android devices and it is highly recommended to have it installed on your device if you are a Shaw user.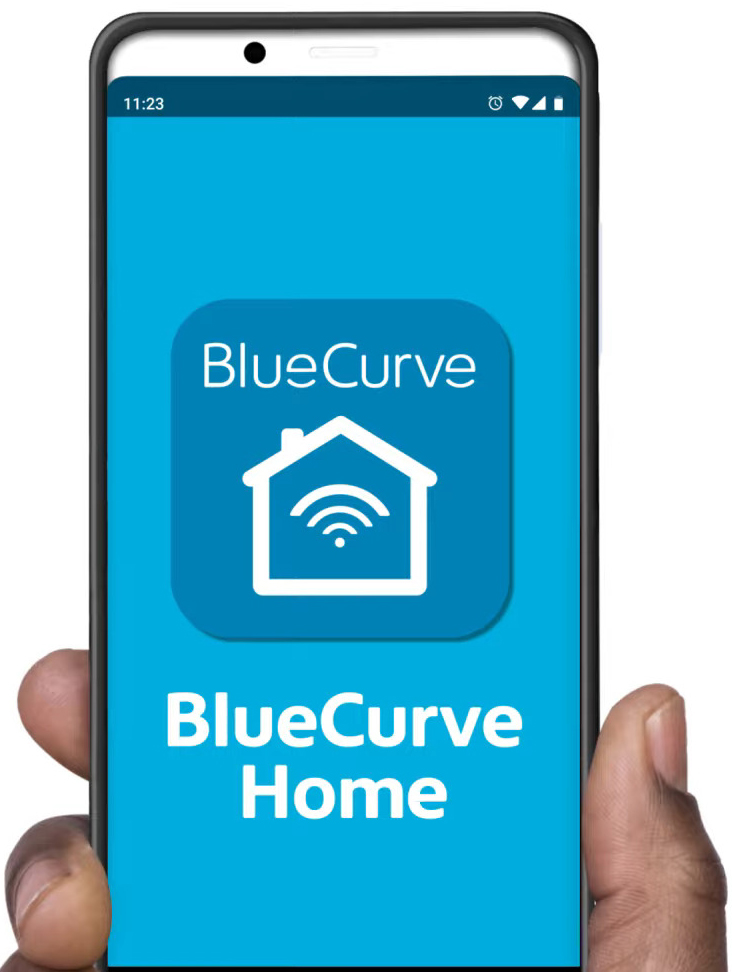 Final Words
We hope this detailed guide helped you understand the meaning of the green blinking light on your Shaw modem. We have covered both the new Fibre + Gateways (XB6, XB7, XB8) and the older modems. 
There are a few things you could try to fix the issue before contacting Shaw support. Just take one step at a time, and if the problem is on your end, our troubleshooting tips will help you fix the issue on your own.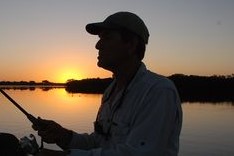 Hey, I'm Jeremy Clifford. I hold a bachelor's degree in information systems, and I'm a certified network specialist. I worked for several internet providers in LA, San Francisco, Sacramento, and Seattle over the past 21 years.
I worked as a customer service operator, field technician, network engineer, and network specialist. During my career in networking, I've come across numerous modems, gateways, routers, and other networking hardware. I've installed network equipment, fixed it, designed and administrated networks, etc.
Networking is my passion, and I'm eager to share everything I know with you. On this website, you can read my modem and router reviews, as well as various how-to guides designed to help you solve your network problems. I want to liberate you from the fear that most users feel when they have to deal with modem and router settings.
My favorite free-time activities are gaming, movie-watching, and cooking. I also enjoy fishing, although I'm not good at it. What I'm good at is annoying David when we are fishing together. Apparently, you're not supposed to talk or laugh while fishing – it scares the fishes.