Do you want a strong wireless signal throughout your whole house? If you do, then a Sky Broadband Booster will be the perfect choice for your household. Today, we'll give you all the info on how to get it as well as what are the perks of using the Sky Wi-Fi booster in your home!
Who Can Activate a Sky Wi-Fi Booster?
The Sky Broadband Boost is available to every Sky service user. But, not all of them will go through the same process of obtaining it. In case you have Sky Broadband Superfast, Superfast 35, Ultrafast, or Ultrafast Plus packages, you'll be able to get the broadband boost for a small fee immediately.
On the other hand, those who do not have either of these plans will first have to upgrade to one of them. Then, once their services are activated, they can get in touch with Sky customer support to get the Wi-Fi booster.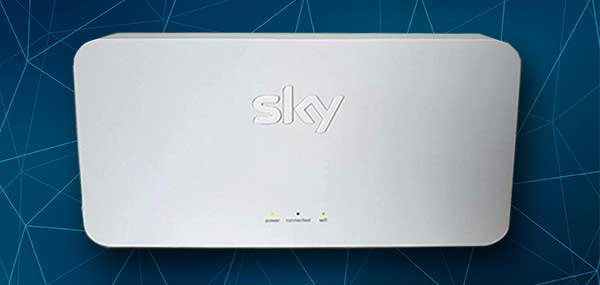 Just like the broadband plan most customers are using, the Sky Broadband Boost comes with a contract that lasts for 18 months. After that, customers will be able to renew it in a matter of minutes.
Perks of the Sky Broadband Boost Service
Aside from being able to enjoy a solid wireless signal anywhere in your house, the Sky Broadband Boost service comes with a few extra perks. For instance, Sky charges its customer £15 for maintenance visits on weekends and evenings. However, all broadband booster users are able to get this kind of service free of charge! The service will be free no matter whether you booked the appointment through an advisor or online.
Recommended reading:
In addition, you'll be prioritized when it comes to those engineer visits. Furthermore, Sky will run checks on the quality of your line on a daily basis. Moreover, features that come with Sky Broadband Buddy and Sky Mobile will be available to you as soon as you activate your broadband booster.
The Sky Wi-Fi Booster Money-Back Guarantee
Sky guarantees that you'll have at least 3 Mbps of Wi-Fi in each room of your house. In case, for some reason, you don't get these results, you'll be able to ask for a full refund on the services! Before they refund you, Sky customer service will go through a few additional steps in order to make sure you get the strongest signal.
For example, you'll be able to receive a new Sky Broadband Hub if you don't have one free of charge. Then, if you're still experiencing issues with the connection, you'll receive your money back. What's more, Sky will also allow you to use the Sky Broadband Boost services for free for the rest of the contract.
The Daily Checks
The company usually gives the broadband booster a few weeks in order to start working properly. This process is called the stabilization period. After this period is over, Sky will begin running background checks on your line on a daily basis. That way, the company will be able to detect any potential issue outside of your house that could cause problems with your connection.
In case a problem is identified, the support service will run additional tests. If they don't manage to solve it, an engineer will be sent for further investigation. You'll get any information on whether a problem was identified or if an engineer is coming by text.
Sky usually runs these daily background checks from 12 am to 5 am. There is a chance that they'll miss a day or two due to special circumstances. Some of these circumstances include a broadband outage in your area or a problem that you've already reported. If you reported an issue with your Wi-Fi signal, Sky won't check the connection until someone from their team manages to fix it.
The Access to the Sky Broadband Buddy Feature
The Sky Broadband Buddy is a fantastic feature that acts as a remote control for your internet connection. You can download the Sky app on your phone and use it to supervise and limit any kind of activities performed via Sky Wi-Fi. The app is available for all Android and IOS devices.

Among the valuable features Sky Broadband Buddy offers is the option to create various filters for your family members. That way, you can manage your kids' access to the internet without going through the long process of filtering everything manually. In addition, you will be able to pause a household member's access. They won't be able to get back online until you unpause their access.
Recommended reading:
Alternatively, you can set up bedtime and regular time limits. That will help you ensure that your children aren't using the internet when they have to sleep or study. As you can see, Sky Broadband Buddy is extremely useful. You'll undoubtedly want to make the most of it if you decide to get the broadband booster!
Joining Sky Mobile
Another great option Sky users have has to do with the Sky Mobile feature. If you decide to activate this feature, you'll get 2GB of extra data for free whenever your broadband has an outage.
You'll become eligible for this reward when the outage wasn't planned and if it lasts more than half an hour. Furthermore, the unexpected broadband outage has to happen between 7 am and 11 pm. You'll receive this data in your Sky Piggybank within 24 hours.
Final Thoughts on How to Get a Sky Wi-Fi Booster
There you have it – all of the essential information on the Sky Broadband Booster service. We included info on where and how to get this service. Moreover, we thoroughly explained all of the perks that come with activating it. To start enjoying the amazing benefits of the Sky Wi-Fi Booster, you should contact the company's customer service right now!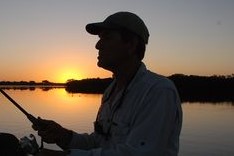 Hey, I'm Jeremy Clifford. I hold a bachelor's degree in information systems, and I'm a certified network specialist. I worked for several internet providers in LA, San Francisco, Sacramento, and Seattle over the past 21 years.
I worked as a customer service operator, field technician, network engineer, and network specialist. During my career in networking, I've come across numerous modems, gateways, routers, and other networking hardware. I've installed network equipment, fixed it, designed and administrated networks, etc.
Networking is my passion, and I'm eager to share everything I know with you. On this website, you can read my modem and router reviews, as well as various how-to guides designed to help you solve your network problems. I want to liberate you from the fear that most users feel when they have to deal with modem and router settings.
My favorite free-time activities are gaming, movie-watching, and cooking. I also enjoy fishing, although I'm not good at it. What I'm good at is annoying David when we are fishing together. Apparently, you're not supposed to talk or laugh while fishing – it scares the fishes.