As a popular messaging application, Snapchat lets us send videos and photos instead of texts. They're called snaps because they disappear after the person that received them sees them. It comes with all sorts of filters that can enhance the videos and photos.
However, it's only good as long as it works, and many users reported Snapchat not working on Wi-Fi. So, we've decided to discuss why it's not working on Wi-Fi and how to fix it so you can send snaps to your friends.

Reasons Snapchat Not Working On Wi-Fi
There are quite a few reasons an app on your phone might not work using Wi-Fi. It's no different with Snapchat, the only thing that tends to be a specific issue is the outdated version of Snapchat. So, let's go over these reasons real quick:
Blocked on the network

: There's a way to block certain URLs on the network from having internet access. E.g. no YouTube at the workplace, the administrator simply adds the URL to the blacklist. So, Snapchat might be blacklisted too.
Clogged Wi-Fi

: Too much traffic on your wireless network can result in all sorts of bugs. That's why it's important to regularly change your network password. This gets rid of leeches.
No internet access

: It might be possible that your router is working perfectly fine and sending a signal to the devices so that they may connect, but there's no internet access coming to the router.
Wi-Fi signal interruption

: This happens when there are a ton of objects between your router and your phone. Also, it can happen when you have a microwave running close to your router, or an aquarium next to it.
Damaged router: Obviously, any bit of damaged hardware will have some kind of fault. This means that if you have a damaged router, and you know that the router is damaged, you should get a replacement as soon as possible.
Snapchat Not Working On Wi-Fi Fixes
Now that we know the reasons our Snapchat is not working on Wi-Fi, we can get to fixing the issue. The solutions we are going to offer you are quite general, but they work nonetheless. If you're blocked, there's a method to fix that too.
Try Different Wi-Fi
The obvious thing to do first is to try to connect to a different Wi-Fi network to see if your Snapchat is still not working on Wi-Fi. If it was just your Wi-Fi, you need to check the internet access and try to figure out if Snapchat is blocked.
Change Android DNS
The easiest way to block websites and apps is using the DNS (Domain Name System), and most administrators use it. So, to override it, we need to change our Android phone's DNS to a private one.
To do that, go to Settings > Network & Internet. Once there, select Advanced settings. Open Private DNS, and tap on Private DNS provider hostname. Then type dns. google and tap on Save. This should take care of the block.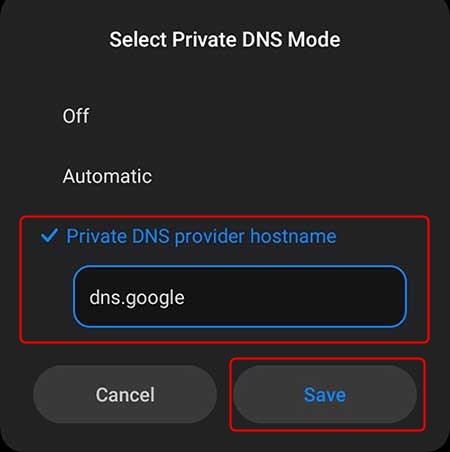 Update Snapchat
If you're still experiencing the issue with your Snapchat not working on Wi-Fi, simply make sure that the application is up-to-date. Go to Google Play and see if there's an update available. Once you see an update option, you'll know what to do.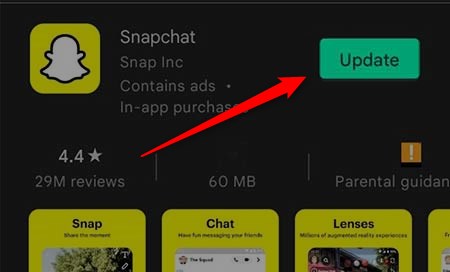 Update System
Now, you can always update your system if you'd like, and this will help a lot with most glitches and apps. To do so, on your Android phone, you can go to Settings. Swipe to the bottom of the screen. There, you'll see the System section. Tap on it, and tap System update.
For an iPhone, you need to go to Settings. From there, you need to tap on General and you'll need to tap on Software Update. When you get there, you might see a software update available, and you can tap Install Now or Download and Install.
Cache Memory
Clearing your cache might help establish a connection for Snapchat. To do that on some Android phones select Settings, go to About Phone, and tap on Storage. Once there, tap on Clean and the cache will be deleted.
We might need to take a different route for some Android phones and just clean the Snapchat data. Go to Settings, then tap on Apps, locate and tap on Snapchat. Once there, tap on Clear Cache.
Phone Restart
A simple restart of your phone might make Snapchat work using Wi-Fi. Just hold the power button until the menu appears. Once it appears, tap on Restart. The phone will restart and you can try using Snapchat using Wi-Fi.
Router Restart
When the phone restart doesn't work, you might need to try restarting your router to fix the issue with the Wi-Fi. The only thing you need to do is unplug and plug the router back in. Make sure to wait at least 30 seconds before turning it on.
If that doesn't work, you can try a factory reset on your router. Just find a paperclip and push the Reset button located on the back of the router for a few seconds. The router will revert to factory settings and you can try using Snapchat after that.
Reinstall App
When something doesn't work well, one of the first steps we take is to reinstall the app. Just go to Google Play or the App Store, find Snapchat, and tap Uninstall. Once this is done, you can simply tap on Install and that's it. This should fix the issue you're experiencing.
Wi-Fi Reconnect
Another troubleshooting step we think of first is simply forgetting the network and reconnecting it. You can also tap on the Wi-Fi icon on your phone, wait for it to disconnect, and tap on it again to reconnect.
Recommended reading :
Another way to do this is to hold the Wi-Fi icon until the Wi-Fi settings appear. Once there, you can tap on your network to open it, and you can select Forget network. Then, simply try to connect again and enter the password. Try using Snapchat after that.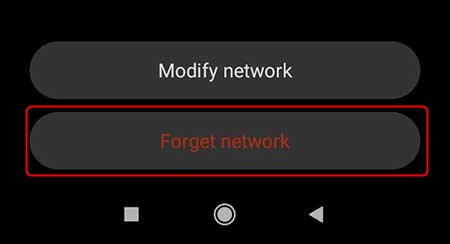 Conclusion
There you go, when your Snapchat isn't working, it's either blocked through DNS or it's something related to the phone or the wireless network. Once you go through the troubleshooting steps, the application should work just fine.
Finally, if you're still having trouble with Snapchat even after all these steps, you should consider getting a better phone or simply getting a better router. You can always opt for an alternative to Snapchat.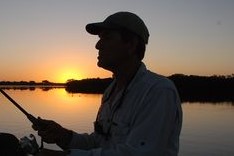 Hey, I'm Jeremy Clifford. I hold a bachelor's degree in information systems, and I'm a certified network specialist. I worked for several internet providers in LA, San Francisco, Sacramento, and Seattle over the past 21 years.
I worked as a customer service operator, field technician, network engineer, and network specialist. During my career in networking, I've come across numerous modems, gateways, routers, and other networking hardware. I've installed network equipment, fixed it, designed and administrated networks, etc.
Networking is my passion, and I'm eager to share everything I know with you. On this website, you can read my modem and router reviews, as well as various how-to guides designed to help you solve your network problems. I want to liberate you from the fear that most users feel when they have to deal with modem and router settings.
My favorite free-time activities are gaming, movie-watching, and cooking. I also enjoy fishing, although I'm not good at it. What I'm good at is annoying David when we are fishing together. Apparently, you're not supposed to talk or laugh while fishing – it scares the fishes.