Getting a Wi-Fi signal while on the road is easier than ever! If you're a truck driver who wants a stable internet connection, you have a couple of options to choose from. We'll present all of them to you and provide a list of pros and cons to make your decision easier!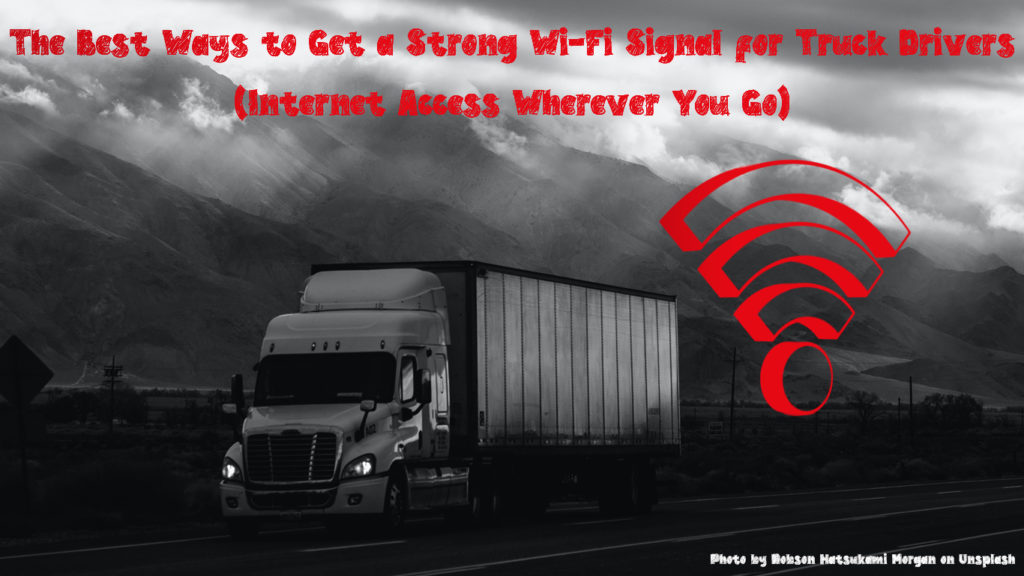 The Best Ways to Get a Strong Wi-Fi Signal as a Truck Driver
1. Purchase a Special Data Plan
Using mobile data is the easiest method of obtaining an internet connection while on the road. By opting for this method, you'll have a relatively stable signal no matter where you go. You won't have to rely on an outside network, which is a great plus when you're on the road.
Numerous companies nowadays offer amazing cell phone plans for truckers. If you pick the right provider, you'll be able to perform any online activity wherever you are. That is why it's wise to do thorough research on your options and choose a provider that offers great features at lower pricing. Luckily, you'll easily be able to find a plan that works for you as the number of providers offering special plans for truckers is on the rise.
The main downside to opting for mobile data and a special truckers plan is that they tend to be more expensive. That's especially if you want unlimited data available. Still, in case you really need a stable connection you can rely on, this one is probably the only option you have.
Best Cell Phone Carrier for Truck Drivers in the US
Pros
Internet connection wherever you are

A stable signal

Full control over the plan
Cons
2. Invest in a Portable Modem
A portable modem can be linked to any network, regardless of whether it's a LAN or a public Wi-Fi. In addition, it can work with your SIM card, meaning that you can use your mobile data on any device you have. A portable modem is a great option for those who want an even more stable signal and have more devices they want to connect to the internet.  
This option is closely connected to the first method of obtaining an internet connection. That is because mobile data is the most reliable on the road. Thus, you'll be linking your portable modem to your SIM card and using data available in your mobile plan.
Recommended reading: The Best Internet Options for RV Living to Try Out in 2022
Just like with any cellular plan for truckers, this method of obtaining internet is a bit pricey. Moreover, you'll be adding the price of the portable modem to the calculation. But, it's the best option for those who are looking for a strong signal on multiple devices. What's more, there are so many high-quality, affordable pocket modems out there. Therefore, you won't have to break the bank to have a stable internet connection.
Pros
The most reliable connection

A strong signal on multiple devices

An internet connection wherever you are
Cons
3. Use Public Wi-Fi
Relying on public Wi-Fi is not the smartest option as you won't have an internet connection on the road. Still, it's free and it is worth trying out, especially because the majority of businesses today have an open network their customers can use. Gas stations, restaurants, and cafes on the road should all have a free Wi-Fi network available to you. Furthermore, you could visit hotels and motels on the road as well as stores such as Target and Walmart.
Before you visit a certain establishment, you should contact them to check whether they have free Wi-Fi. You could plan your trip and your online activities depending on the number of cafes or hotels on the road ahead of you. You can even check the strength of the Wi-Fi signal available by doing some research online and checking the reviews.
Opting for public Wi-Fi only is not the most reliable or the safest method of getting an internet connection. However, it's free, which allows you to change your mind and opt for a different one along the way.
Pros
Cons
Unreliable

Requires planning

Unsafe
4. Find Truck Stops with a Free Wi-Fi Network
We decided to list truck stops separately from other establishments with an open Wi-Fi network because they'll only be available to you. Therefore, chances are the connection will be a bit stronger than in other places. Still, you should not expect a reliable signal at every stop, which means that this one is another method that requires a bit of planning.
Almost every truck stop out there has a wireless network available. Some will come with an additional charge. However, many trucking companies have agreements with truck stops to offer their internet services for free. Yours may be one of them, so it's smart to ask around.
Pros
Free or cheap

A stronger connection than in most other establishments

Easy to access
Cons
What's the Best Way to Get Internet for Truck Drivers?
Things that Can Affect the Strength of Your Wi-Fi Connection in the Truck
It won't be difficult to have an internet connection while driving a truck. Once you chose a preferred method of receiving your Wi-Fi signal, you should monitor its strength to ensure that you picked the right one. 
Still, there are some things that frequently cause disruptions in the internet connection. Some of the things we are about to list today should help you determine whether the type of connection you're leaning toward is the right choice. In addition, they might be able to assist you in planning your internet activities depending on the possible disruptions you might face along the way.
1. The Number of People Using Wireless Network
If you opt for getting your Wi-Fi from truck stops or via public networks, the strength of your connection will greatly depend on other people and devices using that same network. Too much traffic will slow down your internet activities. That is definitely something to keep in mind, especially if you need to perform activities that require more bandwidth.
2. Your Surroundings
Another thing that will affect the strength of your Wi-Fi connection is your surroundings. Caves and hills tend to weaken the signal your device is receiving. That would also make your connection much slower. You may not even be able to use the internet at all. This situation is pretty common no matter where you get your wireless signal from.
To prepare for the situation, you may have to do some research on the road ahead of you. If you'll be driving on rocky terrain with many caves or hills on the way, the best thing to do is to pull to the nearest stop. You can download files or perform activities that require more bandwidth there. Then, once you're on the road, you can use your internet connection for more basic tasks.
3. The Quality of the Your Carrier's Network 
Not every internet provider can ensure the signal is of the same quality in different areas. That is why you should do thorough research on your options and check the reviews by your fellow truck drivers. In most cases, you'll find the list of the best internet providers for your area. That way, you'll avoid internet disruptions and weak signals in certain areas.
Final Thoughts
There are many great ways to get a strong wireless signal when driving a truck. However, not every provider will be able to provide you with the highest quality connection no matter where you go. That is why you should pick your provider carefully. In addition, the method of obtaining an internet connection is also essential and will require a bit of research on your part.
Hopefully, now you have all the info on the best ways to get Wi-Fi and you know what method will be perfect for your needs!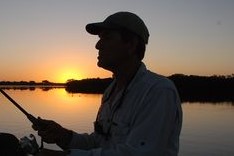 Hey, I'm Jeremy Clifford. I hold a bachelor's degree in information systems, and I'm a certified network specialist. I worked for several internet providers in LA, San Francisco, Sacramento, and Seattle over the past 21 years.
I worked as a customer service operator, field technician, network engineer, and network specialist. During my career in networking, I've come across numerous modems, gateways, routers, and other networking hardware. I've installed network equipment, fixed it, designed and administrated networks, etc.
Networking is my passion, and I'm eager to share everything I know with you. On this website, you can read my modem and router reviews, as well as various how-to guides designed to help you solve your network problems. I want to liberate you from the fear that most users feel when they have to deal with modem and router settings.
My favorite free-time activities are gaming, movie-watching, and cooking. I also enjoy fishing, although I'm not good at it. What I'm good at is annoying David when we are fishing together. Apparently, you're not supposed to talk or laugh while fishing – it scares the fishes.