Are you unsatisfied with your current broadband provider and you think you can get a better deal from another one? With the number of providers today, you don't have to be unhappy for long! You can easily find a company that will provide excellent services with even better pricing. To make the whole process much easier, we've prepared a step-by-step guide on switching your broadband provider!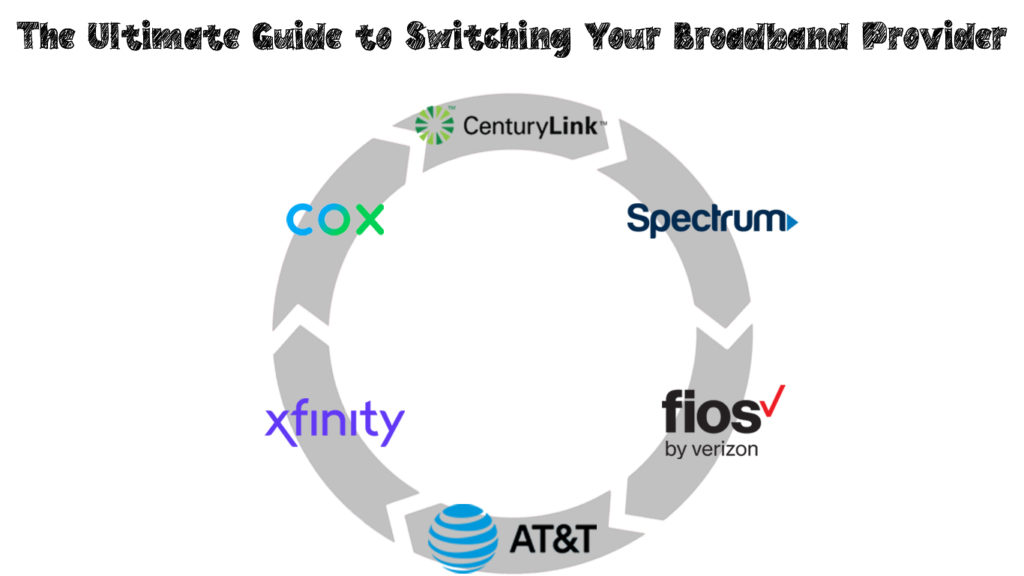 The Process of Switching Broadband Providers
1. Explore Your Options
No matter how certain you are about switching your broadband provider, it's smart to do a lot of research before actually making the decision. That's because your new provider may provide even worse service once it's actually installed. 
To make sure you're making the right decision, you should research all of your options available and compare them with your current plan. Here are some of the most important things to consider when comparing Internet providers.
Available Plans
You want to make sure that you're switching to a provider that offers more than your current one. That is why you should check out all of the available plans and what is included in them. If your future provider offers more plans or plans with features you need more, your decision will be easier.
In addition, it's wise to check out the available upgrades and how easy it would be to downgrade or upgrade to a different plan. Your new provider might not deliver on some promises regarding the speed or the quality of services. As a result, you may need to upgrade to a bigger plan. 
On the other hand, the new internet company could provide a much better service. Thus, you won't have to pay for an expensive plan to get a good internet connection. In any case, the option to easily switch plans is really important, which is why your new provider should have efficient systems in place that would allow you to do that.
Extra Features
A lot of internet companies nowadays want to be different from others. That is why many of them have extra features and special perks in place to attract new customers. What's more, the majority of providers offer great bundles with amazing discounts for signing up for multiple services with them. You should research all of these options before you make your decision.
Pricing
Prices are among the main reasons why people switch broadband providers. It's an essential aspect to consider, as you may be paying more now for fewer features. You should compare your current internet provider with its competition and check whether there is a company that would offer a better deal.
Reviews
One of the most important parts of your research should be checking the users' reviews. Many companies don't deliver on their promises, which is why you'll need to check the level of satisfaction and experiences of previous and current users. Some reviews may even warn you about the fine print certain companies have that enables them not to deliver the advertised features without actually breaking the contract.
2. Negotiate with Your Current Broadband Provider
Many broadband providers have systems in place for customer retention. When you call to cancel your plan, a customer support representative will likely ask for reasons for switching to another provider. During that call, you may be offered special perks and discounts to reconsider your decision. You should be open to that, as the cancelation may lead to additional charges and equipment installation costs that could have been avoided. What's more, your new deal with the old provider could be better than what the new internet company offers.
When you decide to call customer support to cancel your services and possibly renegotiate your deal, you should think about a perk that could make you stay with the company. When you're chatting with the representative, you can mention the pricing as the main reason you're leaving the provider. That is the most certain way to get an offer on a better deal.
3. Check What the Cancelation Entails
Once you find your new broadband provider, it's time to cancel the old one's services. In most internet companies, that can come with extra charges. If you signed a contract with a minimum term and your term is still not over, an early termination fee will likely apply. This fee can amount to a few hundred dollars.
That is why you should do some research on how to calculate the fee for your provider. Alternatively, you can contact customer support and check with them. The early termination fee can be high enough to make you stay in the company until your minimum term passes.
Furthermore, the new company might have equipment installation fees you wouldn't have if you stayed with your current provider. That's another aspect of cancelation to consider.
4. Verify the Cancelation and Installation Process with the New Broadband Provider
Some broadband providers help new customers with the process of canceling their old services. Your new company might lead the entire cancelation process and even take care of the equipment return and reinstallation. You should call the company's customer support and check whether they're able to help you out.
5. Contact Both Providers
When you are certain that you have collected all the necessary info, it's time to inform the providers of your decision. You should cancel your old services and contact the new provider to sign a contract with them. If there is any equipment you need to return to the old provider, you should do that as soon as possible. Failing to do that will likely result in high unreturned equipment fees.
Both the old and the new internet company may be relying on the same network and equipment. Therefore, you might not even have to return the equipment. Still, you should contact the customer support of both providers to make sure you won't face additional charges. Then, you should wait until your new broadband provider provides you with instructions on the installation steps.
In Conclusion
There you have it – all of the steps you'll have to go through to switch to a new broadband provider. The process is pretty easy, but it would require some effort on your part, especially when it comes to researching your options.
Regardless of whether you chose a new provider or renegotiated your deal with the current one, we hope that you now have an excellent plan that is worth your money!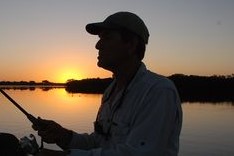 Hey, I'm Jeremy Clifford. I hold a bachelor's degree in information systems, and I'm a certified network specialist. I worked for several internet providers in LA, San Francisco, Sacramento, and Seattle over the past 21 years.
I worked as a customer service operator, field technician, network engineer, and network specialist. During my career in networking, I've come across numerous modems, gateways, routers, and other networking hardware. I've installed network equipment, fixed it, designed and administrated networks, etc.
Networking is my passion, and I'm eager to share everything I know with you. On this website, you can read my modem and router reviews, as well as various how-to guides designed to help you solve your network problems. I want to liberate you from the fear that most users feel when they have to deal with modem and router settings.
My favorite free-time activities are gaming, movie-watching, and cooking. I also enjoy fishing, although I'm not good at it. What I'm good at is annoying David when we are fishing together. Apparently, you're not supposed to talk or laugh while fishing – it scares the fishes.