TalkTalk offers fantastic deals that help you get a fast internet connection without breaking the bank. Their internet is pretty reliable. But, that doesn't mean it works 100% of the time. Luckily, when the connection fails you, we won't! Here are seven simple tips that will help you fix the TalkTalk no internet issue.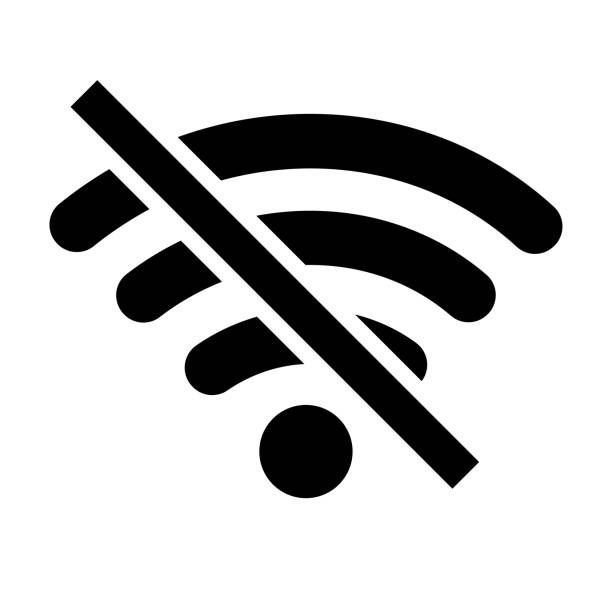 1. Check if the Problem is External
The first thing you can do to see why there's no internet is to check if all the cords are correctly plugged in. Cables get loose over time which is why they are one of the most common reasons for a failed internet connection.
To do that, simply go to the TalkTalk hub and look at the connectors. You should carefully examine whether all of them are in the ports. The grey broadband cable needs to be in the main phone socket, with the other end being plugged into the router. In case you're connecting to the internet via Ethernet, you should check whether that cable is plugged into the yellow Ethernet port.
Then, you can unplug the cords and plug them back in, just to make sure that everything fits perfectly. After that, you can wait for the TalkTalk hub to turn back on for the connection to establish.
In addition, those that are using microfilters will have a few more steps to ensure that they are working properly. You can only have one microfilter per socket, and they need to be connected to the main phone socket. You'll have to plug the phone cable into the phone socket of the microfilter. Moreover, the router's broadband cable has to be linked to the ADSL/DSL port of the microfilter. If the internet is still not working, you should try out another microfilter as yours might be faulty.
2. You May Have Set Up the Internet Improperly
Your hub will work the best when it's in fiber mode. TalkTalk automatically sets most devices to this mode if the "auto" option is on. In case you decided to change the connection mode at some point, you should definitely switch it back to fiber, as that might cause connection issues.
You'll have to click on the "Operating Mode" option on the router's admin page and change it to Auto. If you have a Huawei HG532 router, the process is slightly different as this mode isn't automatic on that one. You'll need to go to the "Summary" and then click on the "Quick Start Fibre" menu to find the connect option.
3. You are Not Using the Main Phone Socket
TalkTalk recommends all users to connect their routers to the main phone socket. Extension sockets are not as reliable and may cause slower internet connection or unpredictable abruptions. That is why you should find the main phone line and connect the TalkTalk hub to that one. They are designed to transmit broadband signals and are a much more reliable option.
4. There is a Problem in Your Area
Maintenance work and connection issues in the area where you live can also cause problems with the internet connection. Luckily, you can quickly check what is happening around you on the service status page of the official TalkTalk website.
5. The Internet is Going Through a Stabilization Period
If you are a new user or you've just upgraded your package, you should know that varying speeds and drops in connection are pretty normal in these circumstances. The "stabilization period" your internet is going through can last up to two weeks. In case the issues don't stop during that time, you're dealing with a bigger problem.
6. There is an Issue with Your Internal Wiring
When you have internet connection issues, the last thing you want is for them to come out of faulty internal wiring. But that also happens! Thankfully, there is an easy way to check if the problem is in your wiring. You will have to go through a test socket.
The test socket allows you to bypass the internal wiring in your home because you'll be connecting the hub directly to the phone line. You'll find this box inside the main phone socket. However, this tip won't work with all of the phone lines. Your main phone socket needs to have two ports or one that has a horizontal line across the front. That's where the test box is located.
Related reading:
Once you go to the main phone socket, you should remove the faceplate that's covering it. In case the faceplate has screws, you must use a screwdriver. If it doesn't, squeezing its sides would be enough. Then, plug a microfilter of your router into the socket. Next, plug the grey broadband cable of your router into the ADSL/DSL port of the microfilter. You can now test your connection.
In case your internet connection is better, you can be sure that the issue is with your home's internal wiring. It might be time to call a repair guy to fix it! On the other hand, if the poor connection persists, the TalkTalk router is probably the culprit.
7. You Can't Find the Cause
If you tried everything and you still have no connection, there may be an easy fix to your problem. You should simply restart the router. Many things can go wrong while the TalkTalk hub is working. Most users like to poke around the settings to get the optimal connection, which could lead to a poor internet connection. That can also be fixed by restarting the hub.
To do that, you'll have to turn off the router and not touch it for the next 20 minutes. In case the broadband is non-fiber, leaving it off for a minute would be enough. Those with an Openreach modem should turn the modem off for 20 minutes as well. Then, you can turn the router on to see if the connection is back.
8. Your Connection Issue Might be More Serious
The majority of users will be able to get their internet connection back with the help of one of our tips. However, there are unlucky ones that will still be left with no internet after trying out these steps.
If you're one of them, that means you probably won't be able to fix your router on your own. Thus, you'll need professional help. In these instances, we advise you to contact TalkTalk customer support. They'll help you diagnose your issue and offer some solutions.
Final Thoughts on How to Fix TalkTalk Non-Existent Internet Connection
Nobody wants to live without an internet connection! We understand the struggle, and we came to the rescue!
Hopefully, our tips helped you to find the culprit and successfully solve your TalkTalk internet problem. If you didn't, calling a professional or reaching out to the TalkTalk customer service would be the only two options you have at this point. No matter what, you shouldn't try to fix the issue on your own as you might make it worse!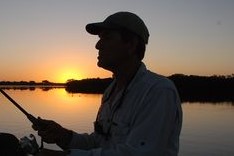 Hey, I'm Jeremy Clifford. I hold a bachelor's degree in information systems, and I'm a certified network specialist. I worked for several internet providers in LA, San Francisco, Sacramento, and Seattle over the past 21 years.
I worked as a customer service operator, field technician, network engineer, and network specialist. During my career in networking, I've come across numerous modems, gateways, routers, and other networking hardware. I've installed network equipment, fixed it, designed and administrated networks, etc.
Networking is my passion, and I'm eager to share everything I know with you. On this website, you can read my modem and router reviews, as well as various how-to guides designed to help you solve your network problems. I want to liberate you from the fear that most users feel when they have to deal with modem and router settings.
My favorite free-time activities are gaming, movie-watching, and cooking. I also enjoy fishing, although I'm not good at it. What I'm good at is annoying David when we are fishing together. Apparently, you're not supposed to talk or laugh while fishing – it scares the fishes.