To be honest, having no internet today can be a real nightmare. We are so used to using it every single day that life without it looks unbearable. Practically any app on our smartphone or even devices in our household are practically useless without an internet connection.
In this article we are going to go through the problem where TalkTalk users see a red light on their routers and there is no internet. Let's take a closer look at what this red light means and is there anything we can do to fix the issue.

TalkTalk Router Red Light – Meaning
The new WiFi Hub issued to TalkTalk customers has only one LED light which tells us more about the status of our connection with only two colors white and amber. However, there are users that are using the Super Hub.
When working properly, the lights on the Super hub should be green colored.
However, the red light can be noticed in the following situations:
If the Power Light Is Red:
Check the power cables and eventually, if you see they are OK, reset the router to factory settings (We will describe the process below).
If the Internet Light Is Red:
This usually happens when there has been no activity for a longer period of time so the connection has timed out.  And another reason can be a firmware upgrade going on at the moment.
In case of a firmware upgrade the process should complete in 5-10 minutes. It would be better to wait until this process finishes because if we interrupt it we can severely damage the router.
However, if the red light was caused by internet inactivity, we can try to access the internet again from our device or simply power cycle the router (see the Power cycle section below).
Well, according to the description you may think that the red light is pretty normal since both the starting up and the firmware upgrade don't last for too long. But the problem really occurs when your router gets stuck in these processes. So, is there anything we can do to make it work as it should? Well, yes.
How to Fix the TalkTalk Router Red Light?
As we have mentioned above you can power cycle and factory reset the router. Of course, there are a few other things to try so let's start from the most basic ones.
Power Cycle the TalkTalk Router
Power cycling or restarting the router is a simple and non-invasive process that will clear the router memory and any glitches that may caused the router to show a red light. All you need to do is to shut the router down, disconnect it from the electricity source by plugging out the cable. Then leave the router disconnected for 15 minutes and then connect it back again to the electricity source and switch it on. Give it some time to boot up properly and in most cases, you will see a green light instead of the red one.
However, if the power cycle didn't help in fixing the TalkTalk router red light, no internet issue you should try the following.
Check the Cables and Connectors
Check all the cables coming to the router and make sure to check both ends of each cable. Pay special attention to the power cable. If possible try another power cable and also check whether the cables are connected to the correct ports. Don't forget to check the Ethernet cable, splitters, main broadband line,
If the red light is still there, move to the next solution.
Reset the TalkTalk Router to Factory Settings
NOTE: Resetting the router to factory settings will erase any custom settings made on your side so you will have to set up the router again when the process completes. You will also have to connect your devices to your network again.
If you are fine with this then you can proceed with the factory reset.
Make sure that the router is switched on.
Take a look at the back of the router and locate the Reset button.
Since it is usually hidden in order to prevent accidental resets, you will need a paper clip or a similar object to push it.
Push and hold the button for half a minute until you see the front led lights going off and then back on.
Release the button and the router will reboot.
Give it some time to boot up completely and then check whether the red light is still present.
A Faulty Router
Maybe you have been using the router for some time and maybe it's brand new. Whatever the case is there is always a possibility that a faulty router is causing the problem. In that case there is nothing else to do but to get in touch with their support.
Contact the TalkTalk Tech Support
We generally leave this step for the end if nothing else works. Of course, it's OK to contact them right away to help you with troubleshooting. You can contact the support via Live Chat and they can check what the problem is.
They can tell you if they are having some problems with their service that may be causing the problem. Also, they can easily test your line for any faults and errors that are causing the red light. They can even reboot the router for you and see if that helps and also guide you through some other things you can check and fix. If they can't fix the problem remotely, they can send a technician to take a look and fix it or even send a replacement router.
Final Thoughts
As you can see there is something you can do to fix the "TalkTalk router red light, no internet" issue. Whether it is waiting for the firmware update to complete, rebooting or resetting the router to factory settings, or even contacting support, the good thing is that it can be fixed and have your internet connection up and running pretty shortly.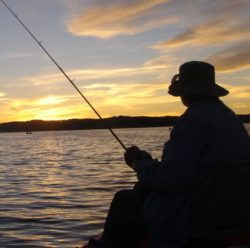 Hey, I'm David. I've been working as a wireless network engineer and a network administrator for 15 years. During my studies, I also worked as an ISP field technician – that's when I met Jeremy. 
I hold a bachelor's degree in network engineering and a master's degree in computer science and engineering. I'm also a Cisco-certified service provider. 
In my professional career, I worked for router/modem manufacturers and internet providers. I like to think that I'm good at explaining network-related issues in simple terms. That's exactly what I'm doing on this website – I'm making simple and easy-to-follow guides on how to install, set up, and troubleshoot your networking hardware. I also review new network equipment – modems, gateways, switches, routers, extenders, mesh systems, cables, etc. 
My goal is to help regular users with their everyday network issues, educate them, and make them less scared of their equipment. In my articles, you can find tips on what to look for when buying new networking hardware, and how to adjust your network settings to get the most out of your wi-fi. 
Since my work is closely related to computers, servers, and other network equipment, I like to spend most of my spare time outdoors. When I want to blow off some steam, I like to ride my bike. I also love hiking and swimming. When I need to calm down and clear my mind, my go-to activity is fishing.