TP-link is probably the most famous manufacturer of network equipment in the world. This Chinese company, founded in 1996, is probably the first association when it comes to routers and modems, but it's also very well known for its smart plugs and other smart home devices.
In today's era of smart devices, when the number of "smart homes" is increasing, smart plugs occupy a very important place. To work, smart plugs must be connected to Wi-Fi. Thanks to them, users can control other smart devices, regardless of where they are. All they need is a mobile phone and an internet connection.
Sounds great, doesn't it? However, one common problem that can occur with the TP-Link smart plug is that it cannot connect to Wi-Fi for some reason. This mostly happens when you first set it up, but it's not uncommon for it to happen afterward.
This is exactly the topic we are dealing with in this article. There are several reasons why your smart plug won't connect to Wi-Fi, and we'll show you what you can do to fix the issue.
Below, we will show you seven methods you can try to successfully solve the problem of connecting a smart plug to Wi-Fi. Let's begin!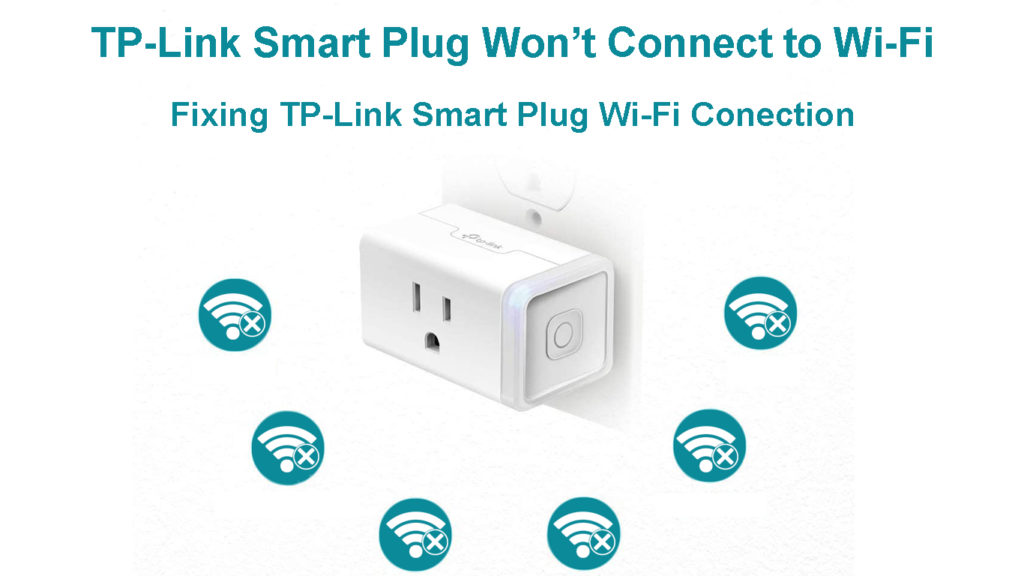 Testing Your Internet Connection
Testing your internet connection is the first step in resolving connection problems with your smart plug.
You have to verify whether the internet is functioning correctly. The smart plug cannot function without a reliable and steady internet connection.
You can test your internet connection by checking its status. Follow these steps:
Click the Start button in the lower-left corner of your screen.
Open the Network & Internet menu.
In the panel on the left, choose Status.
Here you can see if your computer is connected as well as the network your computer is connected to.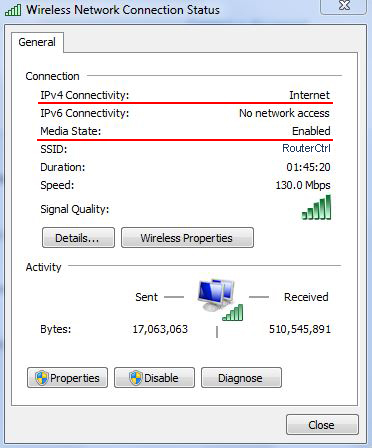 Additionally, you may use the Network troubleshooter to try to resolve any connectivity issues you may be facing.
If you still get the message that your TP-Link Smart Plug won't connect to Wi-Fi, even after establishing that your connection and router are working properly, then look at the next solution.
How to Set Up a TP-Link Smart Plug
Verify Wi-Fi Settings
It is very important to know that the TP-Link Smart Plug is designed for long-range connectivity and operation. That means it can only support the 2.4 GHz frequency. If your router is set to the 5 GHz band (if 2.4 GHz Wi-Fi is disabled), chances are – your Smart Plug will not connect to Wi-Fi. Hence, be sure to configure the 2.4GHz band in your router's settings and enable 2.4 GHz Wi-Fi broadcast.
Additionally, go through the following settings:
Ensure new connections are permitted by your router.
Disable any VPN services that are running on your device.
Try Resetting the Plug
If the problem with the connection of the Smart Plug to Wi-Fi still occurs, then you can try resetting the plug. Follow these instructions:
Locate the button on the top or side (depending on the model) of your smart plug.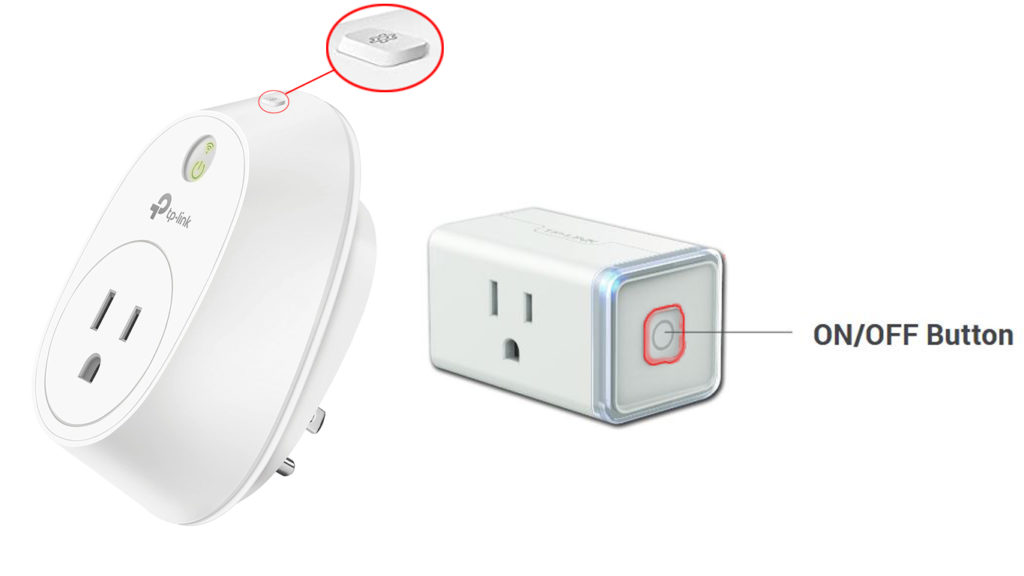 Press the button and hold it (while the device is plugged in). To reset network settings only, hold the button for approx. 5sec, until the LED light starts flashing amber and green alternately.  
To reset your smart plug to factory default settings, keep holding the button for about 10sec until it starts flashing amber quickly. Then, you can release the button. 
Note: Resetting to default settings will delete all custom-made settings. Resetting network settings will forget the network settings but will keep all the other custom settings.
How to Reset Your TP-Link Smart Plug
Reinstall the Application on Your Phone
The TP-Link Kasa app is used to connect TP-Link Smart Plug (and other smart TP-Link products) to WiFi, set up TP-Link smart devices, and control them. 
Generally, the problem shouldn't be with the app. However, in rare cases, your Smart Plug will refuse to connect to Wi-Fi due to some problems or interference in the app. The simplest solution, in this case, is to reinstall it.
The process of reinstalling this app is really simple and you shouldn't have any problem with this, just follow the steps below:
Visit the Google Play Store.
Type in Kasa Smart app in the Google Play Store and tap it.
In a few moments, the app will be uninstalled from your phone. Now install it again, all you need to do is click on the Install option.
After the app is reinstalled, reboot your device.
Update the TP-Link Smart Plug's Firmware
We recommend that you update the firmware on your smart plug regularly, as outdated firmware could be the reason why the Smart Plug won't connect to Wi-Fi. Follow the guide to successfully update the firmware:
Using your Android device, launch the Kasa Smart app.
Click the Menu symbol (located in the upper left corner).
Now, under Settings click on Firmware Update.
If there is a new update, you will see a notification. Tap to update your smart plug.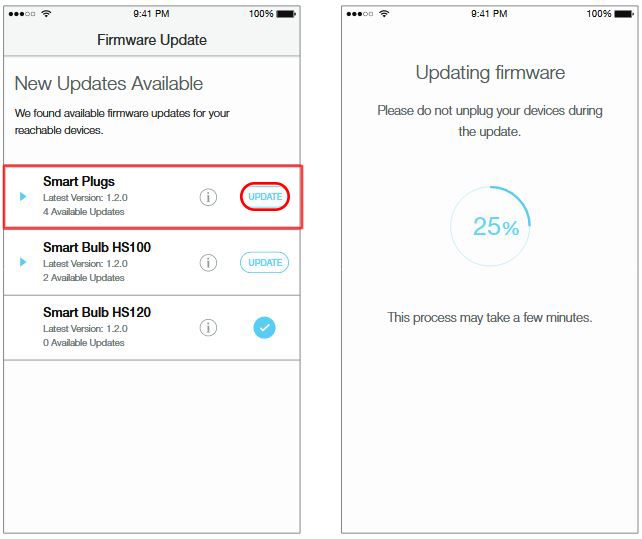 How to Update Firmware on Your TP-Link Smart Plug via the Kasa Smart App
Find a New Location for Your Smart Plug
One of the reasons why the TP-Link Smart Plug does not connect to Wi-Fi may be its location. It is possible that the plug is too far from the router, or that there are some obstacles between it and the router. If this is your case, you have two options, move the Smart Plug closer to the router or get a Wi-Fi extender instead.
Contact Technical Support
If none of the above solutions solve the Wi-Fi connection problem, there is a chance that the problem is with the Smart Plug itself. In that case, it is best to contact TP-Link technical support.
Conclusion
We've tried to go through all the potential fixes that could solve your Wi-Fi connection issue with the TP-Link Smart Plug.
We sincerely hope this post helped you eliminate the problems and connect your TP-Link Smart Plug to Wi-Fi.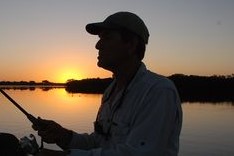 Hey, I'm Jeremy Clifford. I hold a bachelor's degree in information systems, and I'm a certified network specialist. I worked for several internet providers in LA, San Francisco, Sacramento, and Seattle over the past 21 years.
I worked as a customer service operator, field technician, network engineer, and network specialist. During my career in networking, I've come across numerous modems, gateways, routers, and other networking hardware. I've installed network equipment, fixed it, designed and administrated networks, etc.
Networking is my passion, and I'm eager to share everything I know with you. On this website, you can read my modem and router reviews, as well as various how-to guides designed to help you solve your network problems. I want to liberate you from the fear that most users feel when they have to deal with modem and router settings.
My favorite free-time activities are gaming, movie-watching, and cooking. I also enjoy fishing, although I'm not good at it. What I'm good at is annoying David when we are fishing together. Apparently, you're not supposed to talk or laugh while fishing – it scares the fishes.