Are you unable to access certain websites when connected to your wireless network? Well, you might have an issue with Wi-Fi restrictions. Luckily, today we're helping you find the source of your restrictions and turn them off for good!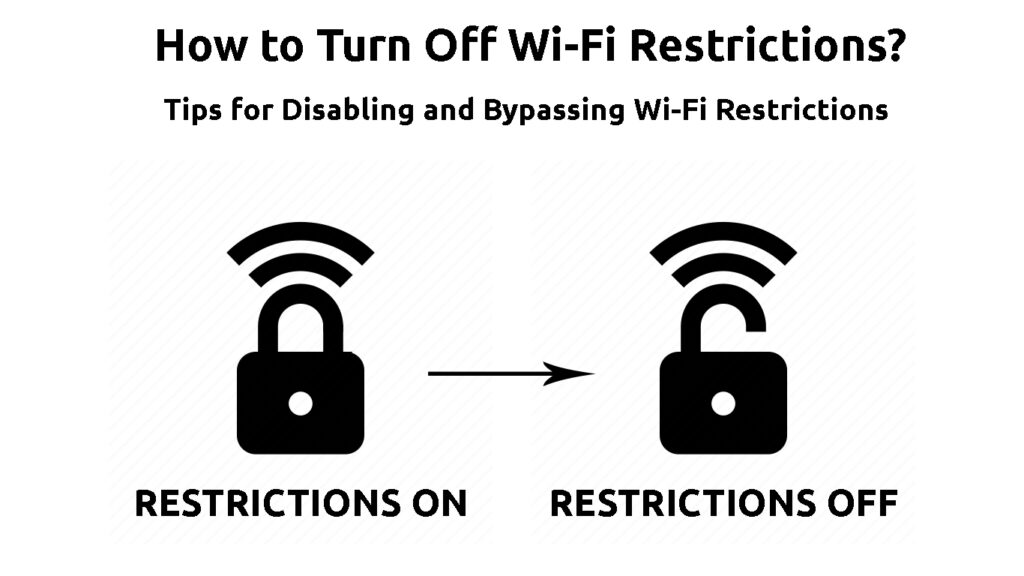 What Are Wi-Fi Restrictions?
Wireless network restrictions present certain limits when it comes to network access and usage. Their main goal is to provide more control to the network owner and moderate the usage of Wi-Fi.
In most cases, Wi-Fi restrictions have to do with the content and websites users are allowed to access. However, the restrictions can not only limit the kind of content a user is accessing, but they can also prevent a user from connecting to a network. Even though preventing someone from accessing the network is a form of a Wi-Fi restriction, the process of configuring it is not the same as for other types of restrictions. Still, it is a part of the restriction family which is why it's worth remembering it.
As you now know, there are different types of Wi-Fi restrictions. However, the main type of restrictions that are easy to set up and utilize are parental controls. Parental controls are pretty simple to understand and they include various types of configurations that would allow for more control when it comes to Wi-Fi usage.
Types of Parental Controls
The number of options parental controls offer depends on the method you're using to set them up. But, in general, there are a few options most users have regardless of the device or software they opt for to configure them.
NETGEAR Smart Parental Controls
The Website Restrictions
The reason why many parents look for parental controls is due to its ability to offer a safer online space for their children. That is why probably the most popular use of parental controls is for website restriction.
If your device has this option, you'll be able to block access to specific websites from your network. In most cases, you'll simply need to paste an URL of a site in settings and nobody from the network will be able to access the website.
How to Block Websites on TP-Link Router
Limiting the Time Spent on the Internet
The scheduling feature is another popular option many people use to restrict Wi-Fi networks. It allows you to limit the time people spend browsing the web or performing any other internet activity. With some devices or apps, you'll be able to schedule the Wi-Fi to turn off at a specific time during the day. Alternatively, you may even be able to pause your internet usage whenever you want. The exact options depend on the parental control method of your choice.
How to Create Wi-Fi Schedules on a TP-Link Router
Turning Off and Bypassing Wi-Fi Restrictions
Now that you are familiar with the concept of Wi-Fi restrictions, it will be easier for you to understand how they work and how to turn them off or bypass them. The next thing you have to determine is whether you're getting around the restrictions or completely switching them off.
If you are the administrator of a wireless network, you can easily turn the restrictions off and avoid spending too much time bypassing them. On the other hand, in case you're not the owner of a network, you'll have to get around them. That would require the use of an additional tool such as a VPN or a proxy server.
How to Turn Off Wi-Fi Restrictions
In case you are the owner of your network but you weren't the one that set up the restrictions, you will have to find out which method the previous administrator used to configure them. Then, you'll just have to turn them off the same way that the previous user turned them on. Here are different ways to restrict the wireless network you can explore.
The Router's Configuration Page
Not all routers have the parental control feature available. So, the easiest way to cross off the router's settings from your list is to check its manual. You'll find it in the box your device came in. in case you don't have it, you can Google your router model and look for the manual online. The parental control feature is extremely useful, which is why many manufacturers like to highlight it at the very beginning. Thus, it won't be hard to find out whether the router features parental controls.
Recommended reading:
If your router does have this type of restriction available, you'll have to visit its configuration page to change the settings. The configuration page can be accessed by typing the IP address of the router in the search box of your browser. In case you don't know the address, there is an easy way to find it. You should simply go to Command Prompt, type ipconfig, and press Enter. The IP address is written in the Default Gateway section.
In case you are a Mac owner, you can find the address by going to Wi-Fi. Then, you should go to your network and click on Open Network Preferences. You'll see the IP address among the specs.
Finding Router's Default IP Address in MacOS
When you paste the IP address in the search bar, you should log in using your credentials. Then, you should find the parental controls option or access restrictions option. The option could be located either in Advanced Settings, Firewall, or Tools. Once you do, you should simply turn it off and then restart your router to apply the changes.
Your Internet Provider
Another simple method of setting up parental controls is via your internet service provider. Many internet providers offer online accounts to their users. These accounts will allow them to manage their networks easily and even set up parental controls. If your provider offers one, you should log in and check your settings. In case there is an access control or parental control section available, you should visit it and switch off the restrictions.
Users without an online account can simply contact the provider's customer support. Once they provide their info to the representative, they should ask them whether there are any Wi-Fi restrictions in place for their account. If there are, they can submit a request to remove them.
A Parental Control App or a Device
There are many apps and even devices out there that are designed to help users easily restrict their Wi-Fi usage and make the most of various parental controls available. Since you'd be aware of the existence of a parental control device connected to your router, it's more likely that a previous network owner downloaded a parental control app.
Furthermore, there may be features within your operating system that a previous owner may have signed up for. For instance, Windows has a Family options section. You can check whether you signed up for it by logging into your account.
The next step you need to go through is finding the list of the apps on your computer and checking whether there is a parental control one. If you own a Windows device, you should go to Settings. Then, you should choose the Apps option. Under Apps & features, you'll see a full list of every app downloaded on your computer. When you click on it, you'll see Modify and Uninstall options. You can uninstall an app completely or visit it to change the parental restrictions.
In case you are a Mac user, you should press Ctrl, Shift, and A to access the Applications folder. You should see a list of all apps downloaded on your device. You can then choose to uninstall it or click on it to open and change restrictions.
In Conclusion
Wi-Fi restrictions can be extremely useful. Thus, it's not recommended to turn them off, especially for users who have kids and want to control their internet access. Still, knowing how to switch them on and off is a good idea, especially if you are the one affected by them.
We hope that you managed to find the source of your Wi-Fi restrictions and remove the ones that are preventing you from making the most of your wireless network!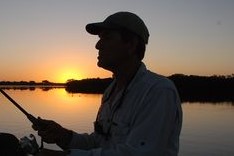 Hey, I'm Jeremy Clifford. I hold a bachelor's degree in information systems, and I'm a certified network specialist. I worked for several internet providers in LA, San Francisco, Sacramento, and Seattle over the past 21 years.
I worked as a customer service operator, field technician, network engineer, and network specialist. During my career in networking, I've come across numerous modems, gateways, routers, and other networking hardware. I've installed network equipment, fixed it, designed and administrated networks, etc.
Networking is my passion, and I'm eager to share everything I know with you. On this website, you can read my modem and router reviews, as well as various how-to guides designed to help you solve your network problems. I want to liberate you from the fear that most users feel when they have to deal with modem and router settings.
My favorite free-time activities are gaming, movie-watching, and cooking. I also enjoy fishing, although I'm not good at it. What I'm good at is annoying David when we are fishing together. Apparently, you're not supposed to talk or laugh while fishing – it scares the fishes.