If you use Apple devices, you'd be so grateful for a feature that makes the file transfer from one Apple device to another so easy and seamless – AirDrop. What if you have Android devices? Of course, there's no AirDrop, but you have a matching feature that works outside the Apple ecosystem, and it's called Wi-Fi Direct.
Wi-Fi Direct first appeared on Android devices in 2011. With the Wi-Fi Direct feature, you can wirelessly transfer files between devices without needing to connect to the internet. You'd probably be comfortable using Bluetooth or an app like Shareit, but that only works at a shorter distance, and it may take ages before you can complete a file transfer. Wi-Fi Direct can transfer files up to 200 meters at a rate of up to 250 Mbps.
While AirDrop works only with Apple devices, Wi-Fi Direct has the edge over Wi-Fi Direct and can work across devices from different brands. Another advantage is that you only need one device having Wi-Fi Direct capabilities – you don't have to go through rigorous setting up processes on other devices to have a peer-to-peer Wi-Fi connection between them.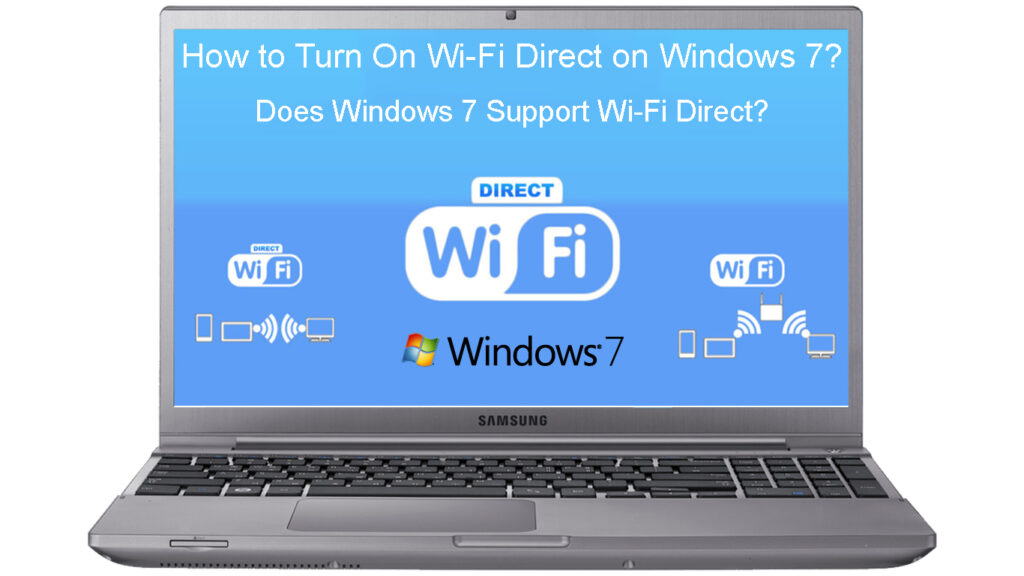 Connecting Devices Without the Internet Connection
When you utilize Wi-Fi Direct, no matter what device you have, they will form a special Wi-Fi network that doesn't require any internet connection. That means you can pass on, share content, and play games across devices connected via Wi-Fi Direct network. In addition, you can connect one device to another or have a group connection between devices simultaneously. On top of that, because you don't need an internet connection, you can run Wi-Fi Direct anywhere, as long as your devices are close to each other (within 200 meters).
Does Windows 7 Support Wi-Fi Direct?
Windows 7 is an old version, but you may not be aware that many people still use Windows 7 on their PCs and laptops. Some users might be skeptical about using Windows 7 because they are afraid that the Windows version may not do or have certain newly developed functions and capabilities. If you're a fan of Wi-Fi Direct, you might want to ask whether Windows 7 can transfer files via Wi-Fi Direct.
Introducing Wi-Fi Direct
Well, the answer is no. But it's not the end of the world. You can use several other methods with similar capabilities. Read on to find out.
FTP File-Sharing Apps for Android Phones
Although you can always share files using Bluetooth, email, or messaging apps, it can take a long time to do so, and you might not be able to transfer large files. On the other hand, FTP apps on Android let you share files between devices quickly.
Recommended reading:
We would recommend some file managers that have FTP support you can easily download – Amaze File Manager, FileZilla, and Solid Explorer. Then, you will need to install an FTP client app on your PC. Follow these steps to start transferring files:
Firstly, run the FTP file manager on your Android device.
Swipe right to open the menu.
Scroll down and tap on FTP Server.
Tap Start to secure a connection.
Then go to your PC and open the FTP client app.
Type in the URL on the Host text box.
Now you can start transferring files to and from your Android device and your PC.
How to Transfer Files Using FileZilla
ShareIt is a multi-platform file-sharing tool, and you can transfer files a lot faster than traditional Bluetooth technology. In addition, you can send across several types of files, including documents, photos, videos, and movies.
Here's the procedure:
On your PC, download, install, and open the ShareIt app.
Now, turn to your mobile device and tap on ShareIt.
Next, select Connect to PC.
Tap on Scan to Connect, and scan the PC QR code.
Next, select the Connection Mode – Via Hotspot on PC or Via LAN.
Now, you can start sharing files.
How to Transfer Files from Android to PC Using ShareIt
Frequently Asked Questions
Question: What is the difference between Wi-Fi Direct and Miracast?
Answer: Wi-Fi Direct is a feature that allows for device connection with each other without having a Wi-Fi internet connection. On the other hand, Miracast is a screen mirroring standard that allows you to mirror your device's display on larger screens, like TVs or projectors. It uses the Wi-Fi Direct mechanism to build connectivity between devices.
Question: What is the maximum range for a Wi-Fi Direct connection?
Answer: The maximum range for devices utilizing the Wi-Fi Direct facility is about 200 meters. That way, you can have more devices connected via Wi-Fi Direct. It's far better than a Bluetooth connection, which ranges for only about 30 meters or so.
Question: What's the maximum speed Wi-Fi Direct can support?
Answer: You'd need a Wi-Fi speed of at least 50 Mbps to transfer files between devices comfortably. However, Wi-Fi Direct can support speeds up to 250 Mbps. With that said, it still depends on your device's capabilities and the physical surrounding conditions.
Question: Can a Wi-Fi Direct network hold multiple devices?
Answer: While some devices only allow one-to-one connections, others can connect via the Wi-Fi Direct network as a group, meaning one-to-many connections.
Question: Can Wi-Fi Direct work on dual frequency, i.e., the 2.4 GHz and 5 GHz?
Answer: Yes, Wi-Fi Direct can work on both frequency bands, but it depends on the device that you use. Some may only have the 2.4 GHz capability, but others may have both the 2.4 GHz and 5 GHz capabilities.
Conclusion
Using Wi-Fi Direct may not be as smooth as using AirDrop in the Apple ecosystem. However, with Wi-Fi Direct, you will have no issues when connecting devices from different brands like Samsung, Huawei, Sony, LG, HTC, or even Google Pixel.
In addition, you can also share and transfer files between your mobile devices and your desktop PC running on Windows, just like Apple devices work within the Apple ecosystem. This guide, in particular, has shown how to share files on Windows 7. But, since Wi-Fi Direct is not available on Windows 7, we have demonstrated the alternatives which are just as good as Wi-Fi Direct.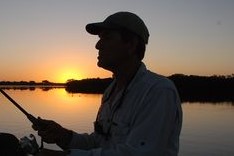 Hey, I'm Jeremy Clifford. I hold a bachelor's degree in information systems, and I'm a certified network specialist. I worked for several internet providers in LA, San Francisco, Sacramento, and Seattle over the past 21 years.
I worked as a customer service operator, field technician, network engineer, and network specialist. During my career in networking, I've come across numerous modems, gateways, routers, and other networking hardware. I've installed network equipment, fixed it, designed and administrated networks, etc.
Networking is my passion, and I'm eager to share everything I know with you. On this website, you can read my modem and router reviews, as well as various how-to guides designed to help you solve your network problems. I want to liberate you from the fear that most users feel when they have to deal with modem and router settings.
My favorite free-time activities are gaming, movie-watching, and cooking. I also enjoy fishing, although I'm not good at it. What I'm good at is annoying David when we are fishing together. Apparently, you're not supposed to talk or laugh while fishing – it scares the fishes.