Using My Book live NAS as backup and for data storage offers you the best experience ever. As a reliable and convenient way to store data, these devices present the most effortless ways to network. 
Despite all these, it is still possible to face data challenges with these devices. A few WD My Book users have actually faced issues such as their WD My Book NAS getting wiped and fixing an external hard drive not showing up. You may be wondering what could cause all this. This can be due to virus infection, file system deletion, or physical damage. You can however navigate these challenges and get back your files if you act quick.
Understanding My Book NAS Data Loss
Like we mentioned already, there are many circumstances that can possibly lead to data loss from My Book NAS. Let's look at some of these in detail to make it much easier to understand. 
Overheating 
Overheating is a common cause of severe damage to My Book NAS devices. Although they are generally built to work 24/7 as servers while offering greater availability and reliability, their cooling systems are not immune to failure.
Still, their cooling system may just be ok, but the environment where they have been situated could sometimes get too high. When this happens, there are chances of extreme heat causing damage to the device. It is therefore important to monitor temperatures around your NAS device all the time to protect it from heat damage that can finally cause the loss of data.
Power Outage
Continuous power supply ensures you are getting regular service from your NAS device all the time. However, if My Book NAS begins to experience continuous power outages, it becomes more vulnerable to data loss. Sharp voltage variations can also cause damage to the device and lead to the loss of data. Always make sure the power supply is stable and the voltage provided is also stable. 
Firmware Upgrade
Firmware upgrade may seem a very small issue especially to a NAS server. This can however be a gross problem leading to improper functioning and even data loss in My Book NAS. This is because when you upgrade the firmware of your device, you are upgrading its storage definitions. 
Also, be careful when performing firmware upgrades. This is because if you upgrade to unsupported versions or incompatible versions, you may face data loss. It is advisable that you backup your data elsewhere before performing firmware upgrades to secure them from possible loss. 
NAS Configuration Alteration
You may have very genuine reasons to alter My Book NAS settings configurations. Some good reason could be because you want to develop a new RAID, create redundant configuration RAID, or extend storage. 
You need to understand that changing NAS configuration has the potential to cause gross data loss. While the whole configuration is done over a live system, one RAID system could accidentally go down, making the whole storage volume inaccessible and data unreadable. 
Also, while doing this, voltage shortage or power loss could occur. This and similar occurrences have the chance to disrupt the whole process and cause serious loss of data. 
Storage Capacity Expansion
Expansion of data volume is possible and requires extensive care. This is because in the process, My Book NAS goes into RAID rebuilding mode, a rigorous process which requires more workload. During this process, if a power outage occurs or a voltage fluctuation happens, you are done! To avoid data loss, you are advised to install UPS devices or a stable power system to avoid data loss. 
Now that you understand some of the common situations around My Book NAS data loss, we will go straight into navigating recovery. But, is NAS data recovery even possible? See below.
Can I Recover NAS Data?
There are many scenarios that could possibly determine whether your NAS data remains recoverable or not. Data recovery is generally possible and, yes, you can retrieve files from Western Digital hard drives using data recovery software. However, if your data has been overwritten by new ones, you will not be able to restore them from My Book NAS storage. 
You will be able to recover your lost NAS data by following a step-by-step process. We will show you how to proceed in phases.
Phase 1: Disassemble My Book NAS Hard Drive from Chassis
The first phase in this recovery process is to disassemble the hard drive. Remove the NAS drive from the plastic chassis protecting the drive.  With the help of specialized tools, remove the hardware, including PCB board and ports. 
Phase 2: Recover Data with Data Recovery Software
Once you have taken out the hard drive, you must connect it to any available computer. This is not as you would do with any traditional hard drives though. You will need multiple sets of cables depending on the interface of the hard drive. It may require professional technicians to perform safely. 
Once the hard drive is connected, begin to perform data recovery with Disk Drill by CleverFiles. 
Phase 3: Data Recovery with Disk Drill.
To recover data from the hard drive, download and install the software in the computer where the drive has been connected. 
Launch the software and choose the hard drive as volume to be scanned. Initiate the scanning process by pressing the "Search" button. This will take some time depending on the size of the hard drive or data that was lost.
How to Prevent NAS Data Loss: Extra Tips
It is true, preventing data loss can be more rewarding than attempting data recovery. Here are some tips to help you protect My Book NAS devices from data loss. 
Backup NAS data regularly 

Implement stringent access rights to reduce the vulnerability of your data and by only sharing relevant information with users

Implement a standardized documentation setup to make your recovery process seamless

Testing before scaling 

Equip NAS with Uninterrupted Power Supply

Use reliable and standard disks 

Do not use unreliable data recovery tools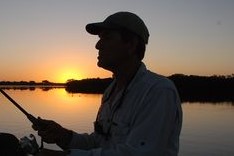 Hey, I'm Jeremy Clifford. I hold a bachelor's degree in information systems, and I'm a certified network specialist. I worked for several internet providers in LA, San Francisco, Sacramento, and Seattle over the past 21 years.
I worked as a customer service operator, field technician, network engineer, and network specialist. During my career in networking, I've come across numerous modems, gateways, routers, and other networking hardware. I've installed network equipment, fixed it, designed and administrated networks, etc.
Networking is my passion, and I'm eager to share everything I know with you. On this website, you can read my modem and router reviews, as well as various how-to guides designed to help you solve your network problems. I want to liberate you from the fear that most users feel when they have to deal with modem and router settings.
My favorite free-time activities are gaming, movie-watching, and cooking. I also enjoy fishing, although I'm not good at it. What I'm good at is annoying David when we are fishing together. Apparently, you're not supposed to talk or laugh while fishing – it scares the fishes.