To make the process of updating your Netgear router as clear as possible, we will start this article by giving you answers to two questions:
What Is a Router Firmware?
Firmware (the router is updated by updating its firmware) is actually a type of software that resides inside a router. It's basically the operating system of your router. The firmware manages the router (manages the mechanisms responsible for router security, allows the router to connect wirelessly to devices, manages all administrative functions of the router, and much more).
Routers come with pre-installed firmware. You, as a user, cannot delete it. You can only update it.
Every company that manufactures routers has its own form (version) of the firmware.
Why Is it Necessary to Update the Router's Firmware?
Updating the router's firmware is of great importance and that is why all router manufacturers, including NETGEAR, advise you to do this as soon as a new version of the firmware is available.
Recommended reading:
Some of the most important reasons why you need to update your router:
New firmware gives your router new features.
New firmware raises the security of the router to a higher level, which is very important because it protects the entire Wi-Fi network and devices connected to it.
If there are errors in the functioning of the Wi-Fi network, the firmware will eliminate them.
By updating your router firmware, you will ensure the optimal performance of your router.

How to Update Netgear Router via Web Browser
Below, we will explain how to update your NETGEAR router firmware using a computer. Follow these steps carefully:
After you have successfully logged in, the start screen will open.
On the start screen, you will see BASIC on the left and ADVANCED on the right. Click on ADVANCED.
After you click on Router Update, if there is an update, the message "New firmware is found" will appear. You'll be asked whether you want to update it. Of course, you need to click Yes.

Your Netgear router will download the firmware. After that, the update procedure will begin.
NOTE: During the upgrade, do not do anything else on the computer. For example, do not try to open new sites because it could damage the upgrade file. This should not be a big problem for you because the upgrade usually takes a very short time (no longer than one minute).
VIDEO TUTORIAL – How to Update NETGEAR Router Using Web Browser
How to Update a Netgear Router via Nighthawk App
You can also update the Netgear router using the Nightwalk application:
Connect the mobile phone you will use for the update to the Wi-Fi network of your Netgear router.
You need to open the Nighthawk application on your mobile phone.
You will be asked to enter the administrator credentials. 
Now click on SIGN UP. The dashboard will appear.
Tap a picture of your router from the dashboard.
You are now on the router's settings page. You need to go to the very bottom of this page and click on "Check for Updates".
Finally, if there is new firmware available, you need to click on Update to start this process.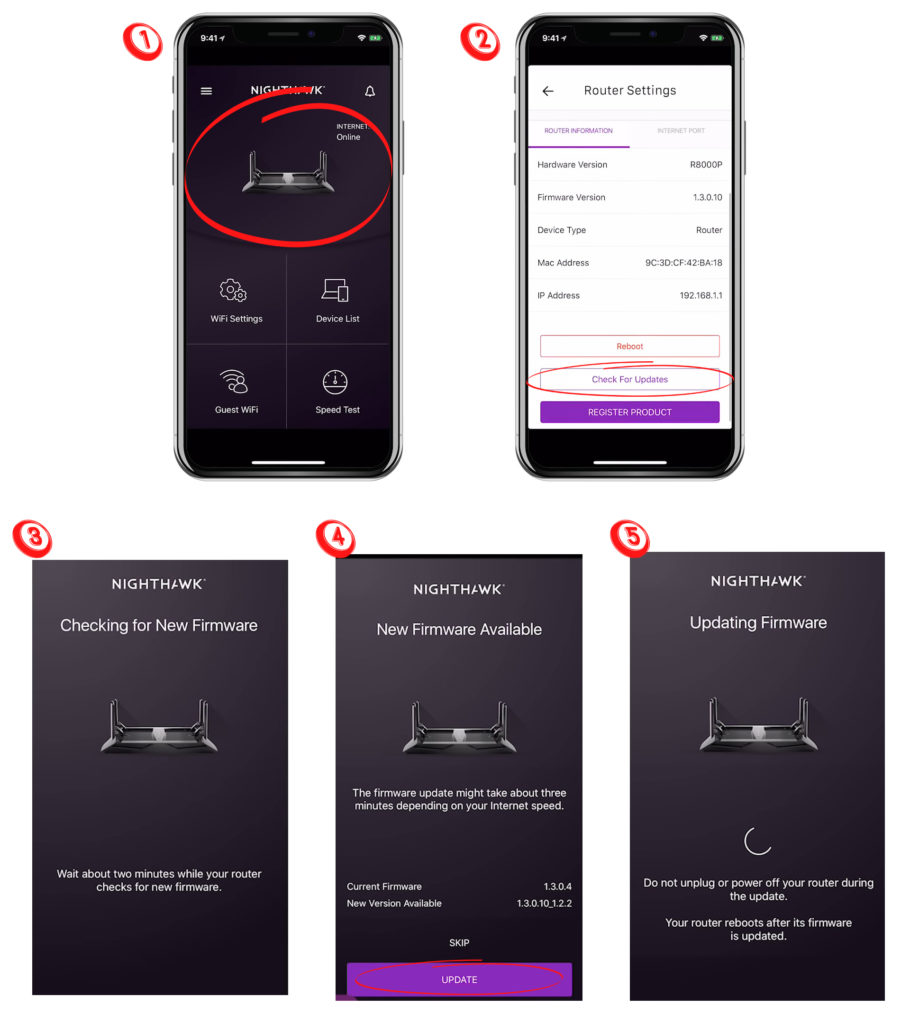 NOTE: While the update is running, don't do anything else on the phone to avoid jeopardizing the update process. After a few minutes, when the update is complete, the router will restart.
VIDEO TUTORIAL – How to Update NETGEAR Router Using the Nighthawk App
Final Thoughts
Finally, before you start the update process, keep the following in mind:
Be careful not to mistake the firmware version you upgrade on the router, because there is a specific version for each router model, in case you upgrade the wrong one you can permanently damage the router.
Never turn off the power during the update as this may damage the router.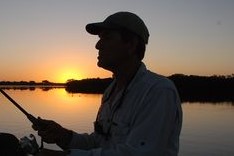 Hey, I'm Jeremy Clifford. I hold a bachelor's degree in information systems, and I'm a certified network specialist. I worked for several internet providers in LA, San Francisco, Sacramento, and Seattle over the past 21 years.
I worked as a customer service operator, field technician, network engineer, and network specialist. During my career in networking, I've come across numerous modems, gateways, routers, and other networking hardware. I've installed network equipment, fixed it, designed and administrated networks, etc.
Networking is my passion, and I'm eager to share everything I know with you. On this website, you can read my modem and router reviews, as well as various how-to guides designed to help you solve your network problems. I want to liberate you from the fear that most users feel when they have to deal with modem and router settings.
My favorite free-time activities are gaming, movie-watching, and cooking. I also enjoy fishing, although I'm not good at it. What I'm good at is annoying David when we are fishing together. Apparently, you're not supposed to talk or laugh while fishing – it scares the fishes.