For all Tenda router users trying to get the maximum performance from their wireless connection, this guide should be really useful.
In addition to a detailed explanation of the procedure for updating the Tenda router, we will discuss some of the most important facts related to the router update.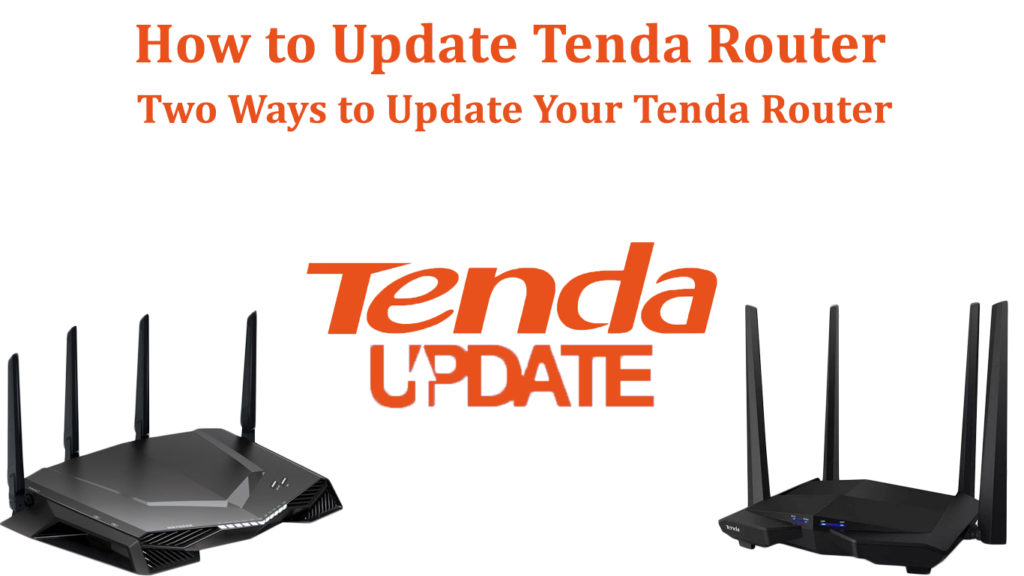 What Is Router Update and Why Is it Important?
We are sure that some of you already know what a router update is and why it needs to be done regularly. However, there is a surprisingly large number of users who do not know what this procedure is, nor have they ever tried to do it.
Did you know that all companies that manufacture routers advise regular updates? Well, it's certainly not without reason, so let's see why it is necessary to update your router:
Router manufacturers improve the capabilities of their devices from time to time. In order for you, as users, to use these new features, you need to update the router regularly.
The update also gives you a greater degree of security for your entire Wi-Fi network. The reason is simple – the manufacturers are also constantly working to increase the security of the router. So, every upgrade makes your router more secure and more resilient to hacker attacks.
We all know very well how disturbing can be when certain problems occur in the operation of the Wi-Fi network. Regular updates fix all the bugs that interfere with the functioning of the wireless internet network.
Do You Know What Firmware Is?
When we talk about updating routers, it is necessary to know what router firmware is.
Every router you buy or receive from your network operator has a certain software in it, or more precisely, has its own operating system that is responsible for all operations. This operating system, when it comes to routers, is called Firmware.
We will list some of the most important firmware-related facts. For example, here is a very important one – each router model has a specific firmware, so there is no universal firmware for all devices. Another important fact – the firmware cannot be removed/deleted from the router.
Router Update Facts You Need to Remember
Fact 1: To update your Tenda router, it is recommended that you use a wired connection. If you perform this procedure while connected to Wi-Fi, remember that it could harm the router.
Fact 2: As we've mentioned, you need to know that there is firmware for each router model. Be very careful because if you upgrade the wrong one, your router could be permanently damaged.
Fact 3: Do not turn off the router while the update is in progress.
Download Firmware
Before we move on to the update process, it is necessary to first download the appropriate firmware. Here's how to do that in just a few simple steps:
Go to the Tenda website at www.tendacn.com
Once you have opened the site, go to the Support and Service section, and select

Download

.
On the page that opens, enter your router's model.
Once you find the right model, download the latest firmware version and save it to your computer.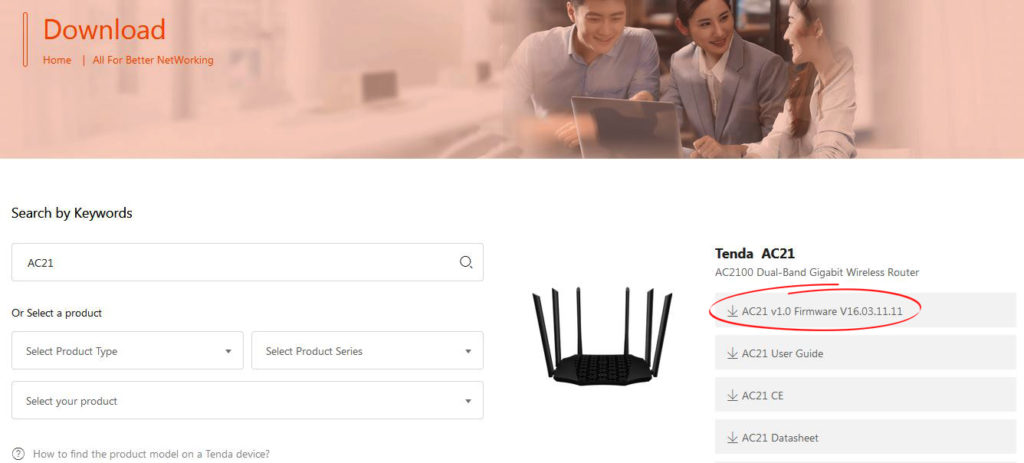 How to Update Tenda Router?
You have downloaded the appropriate firmware so we can start the update process.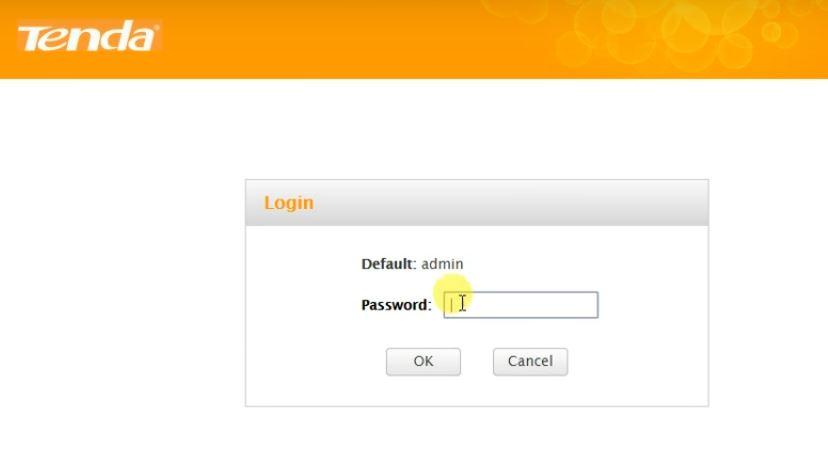 Click on Tools. (Tools can be, depending on the router model, in the navigation menu on the far right or at the bottom).
Click on Firmware Upgrade (or just Upgrade, depending on the model and firmware version). It is usually in the menu on the left.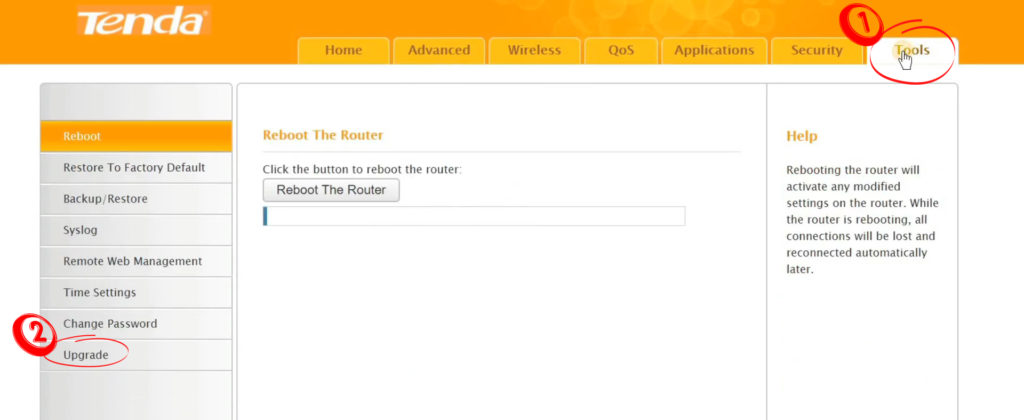 After clicking on Firmware Upgrade click on Browse (or Choose File), then find the file you previously downloaded (the file is probably zipped, so you will have to unzip and extract it), and click Open to load it.
Tap on Upgrade, then on Ok.
It's the whole process, pretty simple, isn't it? There's another way, but this one works only if your router comes with the Tenda Wi-Fi app.
How to Update Tenda Router via Tenda Wi-Fi App
You can also update the firmware of your router using the Tenda Wi-Fi application.
The procedure is extremely simple. Here are the steps:
Connect your phone to the router's Wi-Fi network. Then, open the app.
You have opened the application, now go to Settings/Tools (in the lower right corner).
Scroll down, find and click on Firmware Upgrade (or System Update).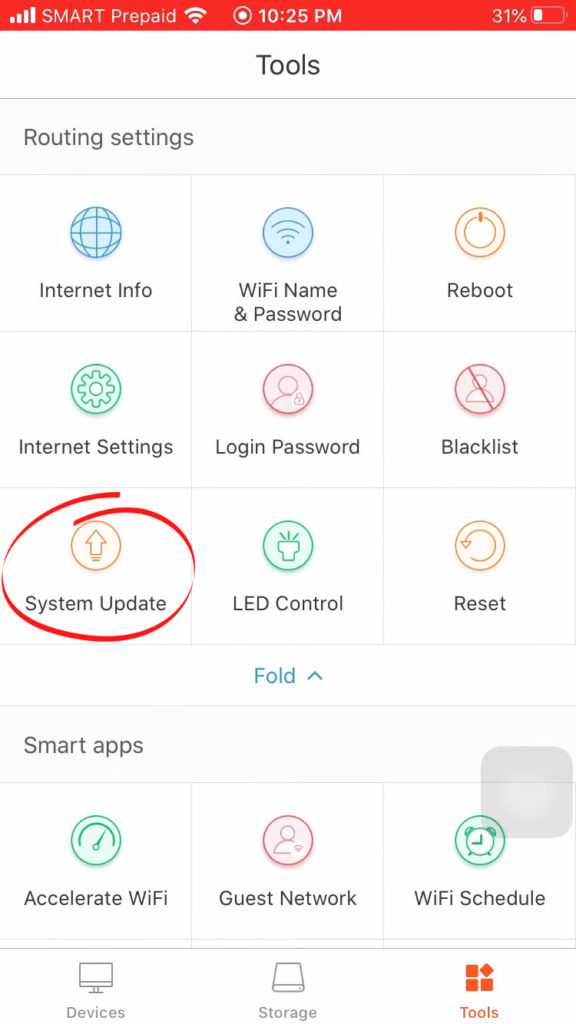 Tap Detect Latest Firmware (at the bottom of the screen).
After a few moments, Update now will also appear at the bottom of the screen, tap on it.
This is all you need to do.
Conclusion
If you have read our guide carefully, you should now be able to successfully update your Tenda router. You must not avoid or postpone updating your router because it will contribute to the quality of functioning of your Wi-Fi network and will make your connection more secure.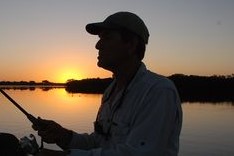 Hey, I'm Jeremy Clifford. I hold a bachelor's degree in information systems, and I'm a certified network specialist. I worked for several internet providers in LA, San Francisco, Sacramento, and Seattle over the past 21 years.
I worked as a customer service operator, field technician, network engineer, and network specialist. During my career in networking, I've come across numerous modems, gateways, routers, and other networking hardware. I've installed network equipment, fixed it, designed and administrated networks, etc.
Networking is my passion, and I'm eager to share everything I know with you. On this website, you can read my modem and router reviews, as well as various how-to guides designed to help you solve your network problems. I want to liberate you from the fear that most users feel when they have to deal with modem and router settings.
My favorite free-time activities are gaming, movie-watching, and cooking. I also enjoy fishing, although I'm not good at it. What I'm good at is annoying David when we are fishing together. Apparently, you're not supposed to talk or laugh while fishing – it scares the fishes.