If you're wondering how to use a phone as a Wi-Fi extender, this means that you will not go through the trouble of going to a department store to buy an extender or order one online. We're not judging because there's no need to do that if you have a phone lying around.
To understand, we need to go over a few cases when you should use a Wi-Fi extender and the difference between Wi-Fi extenders and a mesh network. Then, we'll go through the reasons why you should use your phone and how to use it as an extender.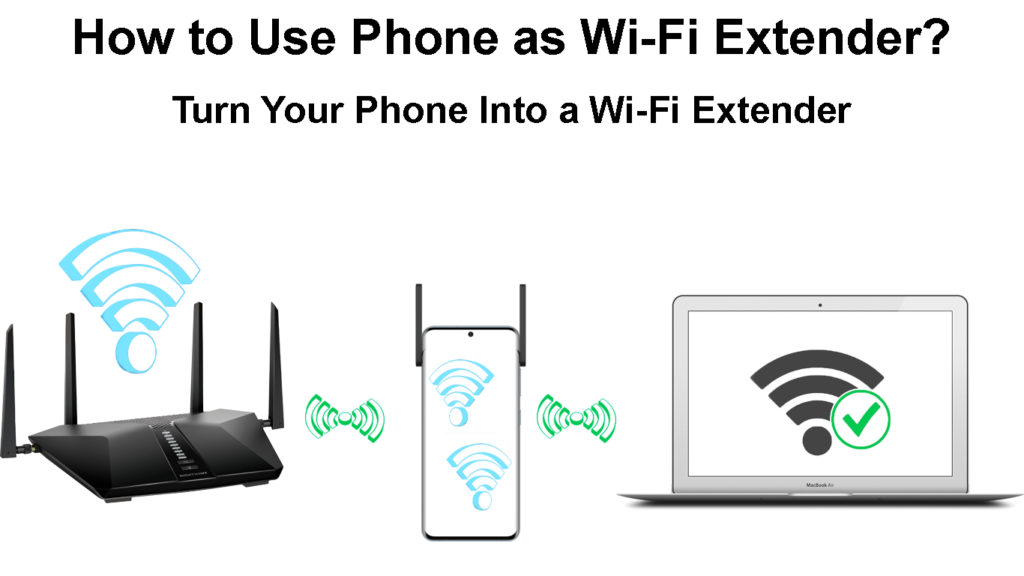 Why You Might Need a Wi-Fi Extender?
Extenders are brilliant devices that can increase the range of wireless networks. The setup is fairly easy and they are a cost-effective solution. There are four main reasons someone might need a Wi-Fi extender:
Dead spots in the home

: Wi-Fi dead spots occur in almost every home, but they shouldn't be persistent. You can fix this issue with

good router positioning

, but if it keeps happening, there's not much left to do but get an extender.
You need wireless outside

: If you want to enjoy a seamless connection outside your home, in the backyard, in the garden, or on the patio, you might need to

get an extender that leads outside

.
A large home

: When living in a large home, it's important to think of

where to put your router

. Even if the router's position is the most effective one, you still might need to get extenders to have a better signal.
Wi-Fi Extender vs Wireless Mesh Network
As we said, extenders are affordable, they're great if you're living in smaller quarters, and they can help you get rid of dead Wi-Fi spots. But the extender creates another network from an existing one with another SSID (Service Set Identifier), i.e. network name.
Once you install a Wi-Fi range extender, you need to set it up using an Ethernet cable, and that could be difficult. Also, you need to switch manually between the home network and the one that your extender establishes.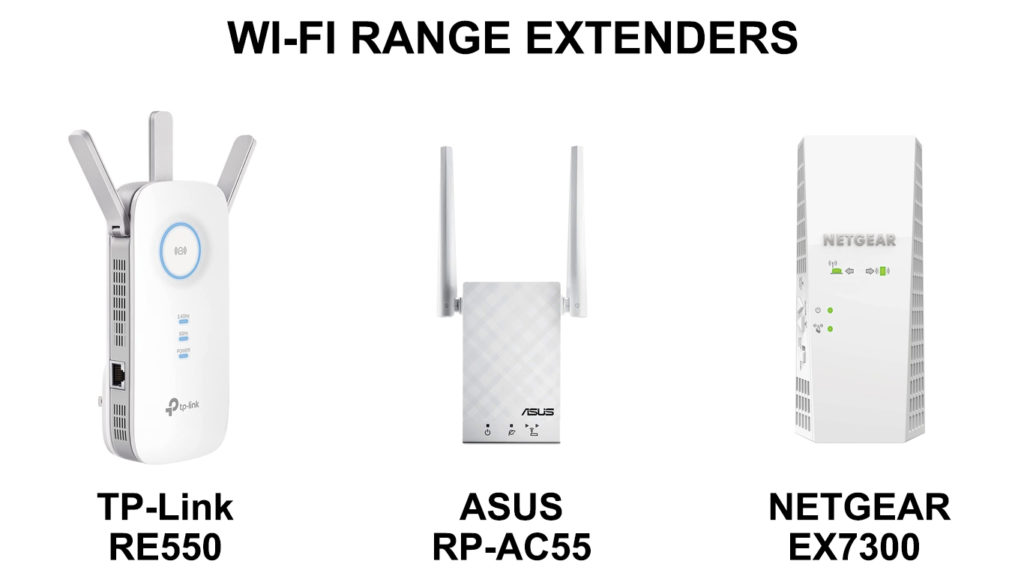 Wireless mesh networks have a different way of working. Instead of rebroadcasting your wireless network under another name, it forms one singular wireless network with multiple nodes as access points.
So, as you find yourself in one point of your home, your device communicates with the node in your closest vicinity. If you find yourself next to the router, your device communicates with the router itself. There's no need to switch between networks manually.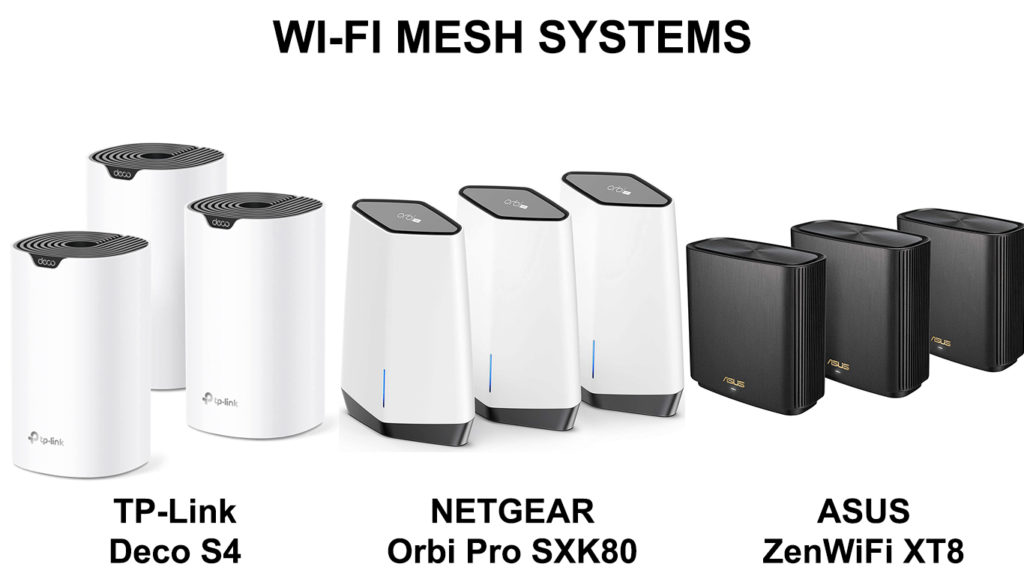 Why Use a Smartphone as a Wi-Fi Extender?
Now, it might be good for us if you were to drop a comment and let us know why you want to learn how to use a phone as a Wi-Fi extender. We assume the two most common reasons to create a smartphone extender are:
Old phone lying around

: When you have an old smartphone lying around, why not put it to better use? In that case, turn it on, plug a charger into the phone and make it a Wi-Fi extender, but this is not a sustainable solution.
It's a one-time thing

: Why would you want to buy something that becomes useless to you after? So, if you need it now, it's good to use a smartphone to establish an extended wireless network.
How to Use a Phone as a Wi-Fi Extender?
Now, the reasons are fairly obvious, but the solution is even more obvious. If you haven't already tried using your smartphone as a Wi-Fi extender, here are some ideas on how to do it without breaking a sweat.
1. Bluetooth Tethering
First, we can turn on Bluetooth tethering by going to the Settings on our smartphone. There, we need to go to Bluetooth and turn it on. Once we do that, we need to go to the Portable hotspot section and toggle Bluetooth tethering.
Finally, we need to pair the laptop or other phone we want to use with our smartphone. Turn on the Bluetooth on that device, pair it with your smartphone, and you'll have an internet connection on that phone.
2. Wi-Fi Extender Apps
Of course, if you don't want to go through any trouble of tampering with your settings or creating a hotspot as an extension of your Wi-Fi, you can always download some Wi-Fi booster app from Google Play Store. The most popular Wi-Fi booster app out there is NetShare. The only problem with NetShare is that you have to pay for it. You will get 10 minutes of free use, but if you want to use Wi-Fi for more than 10min, you have to pay $10.99 to unlock the pro features.
3. Mobile Hotspot
This is very simple. Connect to your wireless home network using your Android phone. After you connect to it, just tap the Hotspot button. There you go. If you have trouble connecting, go to Settings > Portable hotspot.
There, you can configure everything you'd like to change in the hotspot settings. Another brilliant thing is that you can connect multiple Android devices this way, and you can have old devices spreading Wi-Fi through the yard or your house.
Important note: The number of phones that allow you to have Wi-Fi and hotspot features enabled at the same time is quite limited. On most phones, when you try to enable the hotspot, you will be asked to turn off Wi-Fi – the mobile hotspot feature is usually meant to be used with cellular data. You can't use this method on any iPhone. On the other hand, this will work on some Android phones (like Xiaomi Mi and Redmi phones, some Samsung flagship models,)
4. Developer Options
For this, you need to know how to get developer options. It's not that difficult, and once you figure out how to do it for your phone brand, model, and Android operating system version, you can try to find the option to Enable Wi-Fi Coverage Extend Feature. The option is available on Android OS 10 and later versions. 
Once you turn this on, it will act as a regular Wi-Fi extender and you can put it anywhere where the router signal reaches your device so you can easily connect. This is the last option you should try out.
Conclusion
There you go, no need to look for solutions on how to use a smartphone as a Wi-Fi extender as you have four different options. If you're going to use it regularly, we recommend buying a real Wi-Fi extender instead.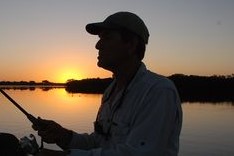 Hey, I'm Jeremy Clifford. I hold a bachelor's degree in information systems, and I'm a certified network specialist. I worked for several internet providers in LA, San Francisco, Sacramento, and Seattle over the past 21 years.
I worked as a customer service operator, field technician, network engineer, and network specialist. During my career in networking, I've come across numerous modems, gateways, routers, and other networking hardware. I've installed network equipment, fixed it, designed and administrated networks, etc.
Networking is my passion, and I'm eager to share everything I know with you. On this website, you can read my modem and router reviews, as well as various how-to guides designed to help you solve your network problems. I want to liberate you from the fear that most users feel when they have to deal with modem and router settings.
My favorite free-time activities are gaming, movie-watching, and cooking. I also enjoy fishing, although I'm not good at it. What I'm good at is annoying David when we are fishing together. Apparently, you're not supposed to talk or laugh while fishing – it scares the fishes.