The Verizon Family Locator service is an essential feature of Verizon. It is helpful, especially for people who take the online and offline activities of their loved ones seriously. Meaning, that you can monitor the location and even get an alert when they arrive at their destinations.
However, sometimes we might want to track someone's movements without notifying them. Unfortunately, the Verizon Family Locator will occasionally inform your child that they are being tracked. 
Therefore, we will look at the location-sharing service and if you can track someone without them receiving a notification.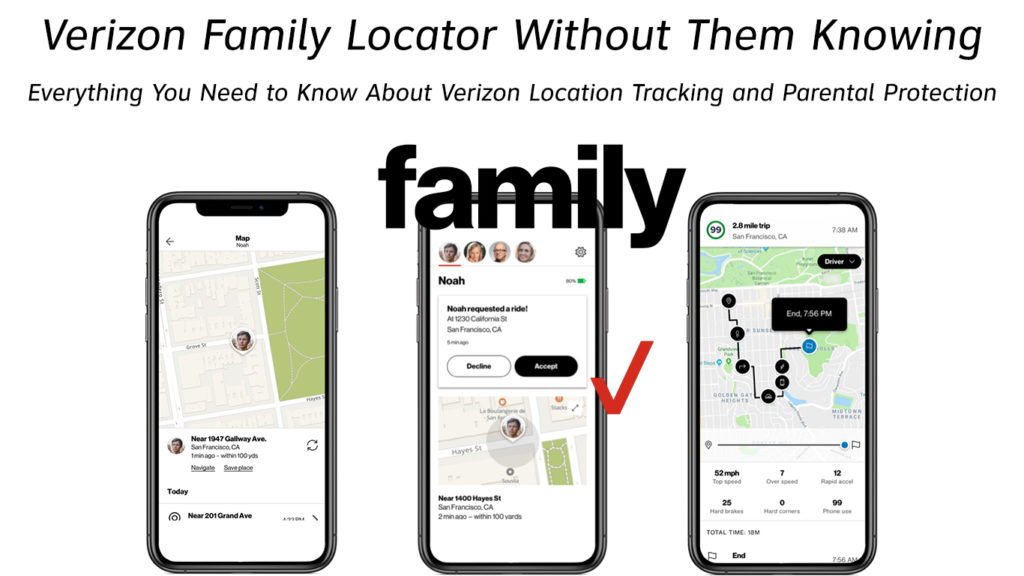 About the Verizon Family Locator
The Verizon Family Locator is a feature for Parent lines to track the activity on child lines. The Verizon Family Locator feature was discontinued and is now under Verizon Smart Family. 
Introducing Verizon Smarty Family
Verizon Smart Family is a group of features that allow monitoring devices on your current plan.
The features are available via the Verizon Website or the Smart Family apps available for Android and iPhone. However, to enjoy the full range of Smart Family features, it is preferable that you use the app.
Notably, you need the premium subscription to use the locator services as they are unavailable for other plans.
Additionally, you need to download the Smart Family companion app to locate your child's device accurately. You can locate them without the companion app, but that would give an average location compared to the Smart Family apps.
Also, to use the service, you need to enable Smart family Location notifications on your devices.
Verizon Smart Family App Review
How to Access the Smart Family Services
As mentioned, the locator services are under the Smart Family Premium plan. However, Smart Family Features are available to subscribers of the Just Kids plan. Thus, they do not need to pay extra.
Therefore, to use Smart Family Services, you have to sign up by downloading the Smart family app. 
Then tap the

Get started

option and enter your

My Verizon password

and

phone number

before tapping

on the sign-in option.
Here you should select the

Verizon Smart Family Premium

plan to access the locator services.
Next, click on

Agree

to permit the service to access and share information from your family member's phone. The data is necessary for the optimal functioning of all services incorporated into the My Smart Family app.
Next, choose lines you would wish to monitor, and you can name them as you please. Notably, naming the lines is optional and does not affect the functionality of the Smart Family Features.
Finally, tap sign up, then OK to finalize your subscription.
Using the Verizon Family Locator
Since our interest is on how to locate family members, we will focus on just that.
Once everything is set up, you can use the family locating services. The Verizon Smart Family app homepage will show you all the available features. 
They are:
Pause internet usage of family members
View web and activity of select apps on the children's phone
Manage the active controls
View the numbers they call and text frequently
Locate family members' devices, and finally, View driving insights on your child's device.
Verizon Driver Insights – Smart Family App
https://www.youtube.com/watch?v=_OMT1N88hzs
Can I Use Verizon Family Locator Without Them Knowing?
No. You cannot locate your family members using the Verizon Family Locator without them knowing.
Verizon is bound by the law to notify people if they are being tracked. Therefore, your family members will get at least one notification a month telling them their devices are being tracked.
Additionally, Verizon will notify them if their online activity is being monitored and sent to the parent device. 
Although the notification will be sent later, they will not immediately know about you tracking them.
Also, they will get a notification if you set a data limit on their devices if they are approaching the data limit.
To conclude, it is impossible to track someone via the app without them being notified. However, you can rely on third-party spyware to accomplish your snooping task. Alternatively, you can involve the court to invoke Verizon to provide real-time locations of your target device.
How Do I Stop the Verizon Smart Family Tracking?
You can stop the Verizon tracking service via updating the Verizon Smart Family app settings. To do this, ensure you have the Smart Family parent app installed on your device then:
Launch the app by tapping the app icon 
Next, tap the

settings icon

on the top right of the apps home page 
Then navigate

family settings

and select the user you want to stop tracking.
Go to

location sharing

and update the settings as you please. 
The available options include

All Family Members

,

Parent,

and

Not Shared

.
All Family Members: all family members on your plan can locate a family member's device.
Parent: only devices allocated as family can view the location information of a particular user.
Not Shared: no one can access the location information of a particular user.
Changing your Verizon line will also prevent any control features from tracking your device. Alternatively, consider getting a personal plan to avoid any unauthorized tracking.
Notably, uninstalling the Smart Family Companion App will not save you from being tracked. The best-case scenario will throw off the location accuracy by a little bit.
FAQ
Q: How to improve location accuracy?
A: You can tweak a few settings to ensure the location information is as accurate as possible.
Ensure the internet connectivity on the tracking device and the device being tracked is strong enough to facilitate online activity.
Install the companion app on your family member's device to get a more accurate location instead of the network location.
Your family member's device should have its location sharing on and set at high accuracy.
Give the companion app permission to access the device's location information.
iPhone users should also turn on the background app refresh for the Smart family application. 
Conclusion
In conclusion, it is impossible to locate a family member without notifying them. Should you decide to track them using alternative means, know that there are chances, you could be breaking the law.
However, you can track them if you have legitimate reasons, especially if you are worried about their safety. Ensure you track them using the appropriate channels to avoid further problems in the future.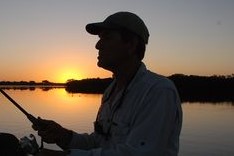 Hey, I'm Jeremy Clifford. I hold a bachelor's degree in information systems, and I'm a certified network specialist. I worked for several internet providers in LA, San Francisco, Sacramento, and Seattle over the past 21 years.
I worked as a customer service operator, field technician, network engineer, and network specialist. During my career in networking, I've come across numerous modems, gateways, routers, and other networking hardware. I've installed network equipment, fixed it, designed and administrated networks, etc.
Networking is my passion, and I'm eager to share everything I know with you. On this website, you can read my modem and router reviews, as well as various how-to guides designed to help you solve your network problems. I want to liberate you from the fear that most users feel when they have to deal with modem and router settings.
My favorite free-time activities are gaming, movie-watching, and cooking. I also enjoy fishing, although I'm not good at it. What I'm good at is annoying David when we are fishing together. Apparently, you're not supposed to talk or laugh while fishing – it scares the fishes.