Most users are extremely satisfied with Verizon's services, but just like other ISPs, there are some problems that can occur sometimes. In such situations it is good to know that you can try to fix this on your own. We normally want to have a steady and reliable internet connection, so any problems have to be fixed as soon as possible.
So, if you are seeing your Verizon router blinking white, read the solutions given below and try to put some of them into action. It is very likely that you will manage to fix the problem by yourself. So, let's start!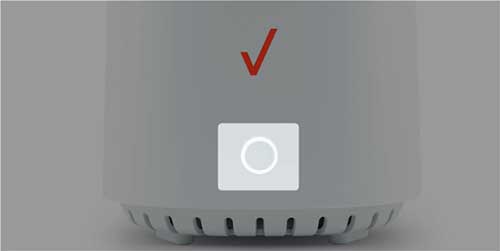 Verizon Fios Router Blinking White: What Does It Mean?
Normally, we will see a solid white light on our Verizon Fios router. But there are also cases when this white light starts blinking. Here are the interpretations of the Verizon Fios router blinking white light:
Your router is syncing to Verizon, has problems connecting
The router is rebooting
Malfunctioning router or defective LED light
Fix The Verizon Fios Router Blinking White Light Step-By-Step
Below are some tired and tested solutions that can help you with the Verizon router blinking white issue. The best thing is that these don't require you to be tech-savvy, so you can try them all.
At last if nothing helps, or you simply hesitate whether you should continue or not, you can get in touch with Verizon support and ask for help.
Check Cables And Connections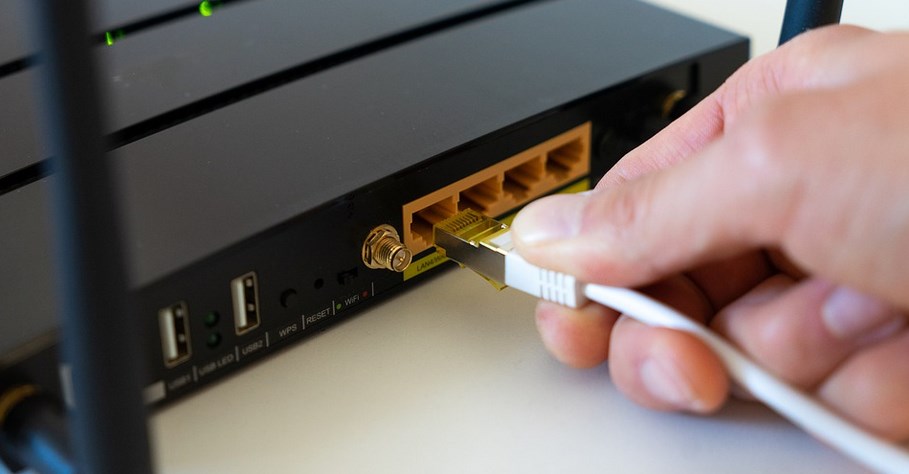 Whenever you start experiencing problems with your network connection, one of the first things worth checking are the cables and connectors.
Practically, if you have replaced or moved your router to a different place, there is a possibility that you haven't plugged the cable in firmly enough. A loose connection can cause some serious problems and it isn't easy to detect it visually.
Therefore, we recommend you to check all the cables, disconnect them and connect them back, and make sure to do that on both ends of each cable. During that procedure, check whether any of the cables had been pinched or damaged or abnormally bent.
If you notice something, feel free to replace that cable and see whether the problem gets fixed. On the other hand, if everything looks normal and if the connections are firm and steady, try the following solution.
Recommended Reading:
Reboot The Router
This is another solution that is pretty easy to implement and can be applied whenever you experience any problems with your network.
You can do it by unplugging the power cable.
You unplug the power cable from the electrical outlet. Leave the router with no power for some time (5 minutes is usually enough) and then connect it back again. Give it some time to boot up and then check the lights. Hopefully, you will see a solid white light. If not, we have to go with the next solution.
Is Verizon Down?
We aren't sure whether we can say that this is a solution, because we have little control over it. Sometimes your ISP performs scheduled maintenance or is experiencing some problems with the network or is affected by an outage, especially after bad weather.
In such cases our router will receive no signal at all or a very weak and unstable signal. In that case it will have problems syncing or connecting to Verizon which can make the white light start blinking.
We can't fix these problems, but we can check whether this is causing the problem. If it is causing the problem, we can wait for the ISP to fix it. It usually doesn't last long. However, if we confirm that Verizon services are working fine we can continue with the following solution.
You can easily check whether Verizon is down by getting in touch with their support.
You can also check that by signing into their Service Outage page with our account details.
Or you can check websites like DownDetector.com and similar sites.
Reset The Router To Factory Settings
Before you try this solution, you need to know what you will have to set up the router from the beginning. All your custom settings will be erased, so make sure that you know the default Verizon router login details before you continue.
This process is pretty simple and easy to follow.
First, find the reset button on your Verizon router.
Make sure that the router is turned on. Use a paperclip or something similar to press the reset button. Press it and hold it for 15 seconds. The router will reset. Give it some time to boot up and stabilize.
You can also follow our guide on how to reset Verizon router to factory settings.
This should fix the blinking white light on your Verizon router.
Contact Verizon Support
If you have tried everything we have suggested above and the white light is still blinking, you should contact the Verizon support. They can help you remotely by checking your connection or guiding you through some troubleshooting steps. And finally, if they see that they can't help you remotely, there is always an option to send someone to your place to fix the problem.
Final Words
Hopefully the Verizon Fios router blinking white light is no longer a problem and your internet connection is up and running. The solutions presented in this article have helped many users fix the issue and we hope you are one of them now. Loose cables, Verizon down, buggy router and similar issues can all cause this issue. If you managed to fix it, take a note on what has worked for you. It may be necessary to apply it the next time something similar happens.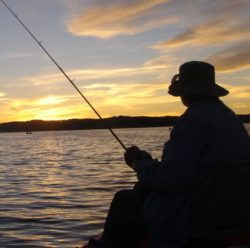 Hey, I'm David. I've been working as a wireless network engineer and a network administrator for 15 years. During my studies, I also worked as an ISP field technician – that's when I met Jeremy. 
I hold a bachelor's degree in network engineering and a master's degree in computer science and engineering. I'm also a Cisco-certified service provider. 
In my professional career, I worked for router/modem manufacturers and internet providers. I like to think that I'm good at explaining network-related issues in simple terms. That's exactly what I'm doing on this website – I'm making simple and easy-to-follow guides on how to install, set up, and troubleshoot your networking hardware. I also review new network equipment – modems, gateways, switches, routers, extenders, mesh systems, cables, etc. 
My goal is to help regular users with their everyday network issues, educate them, and make them less scared of their equipment. In my articles, you can find tips on what to look for when buying new networking hardware, and how to adjust your network settings to get the most out of your wi-fi. 
Since my work is closely related to computers, servers, and other network equipment, I like to spend most of my spare time outdoors. When I want to blow off some steam, I like to ride my bike. I also love hiking and swimming. When I need to calm down and clear my mind, my go-to activity is fishing.