Port forwarding is a very important feature of any router because it allows us access to private networks, and vice versa, meaning that with port forwarding you can allow remote access to an item on your network, on your PC, or other devices.
It's mostly used by businesses to provide services such as email, access to their servers, and other types of access. Because of its importance, and so many reports that Verizon port forwarding is not working, we're going to discuss why and how to fix it.
Why Is Verizon Port Forwarding Not Working?
There are plenty of things that need to work well for port forwarding to work. So, there's a possibility that one of these is faulty, and that you may need to inspect to determine which one. The port forwarding feature is reported not working on Verizon FiOS (Fiber Optic Service).
Let's see what the reasons might be.
IP Address
Setting up port forwarding requires you to set up a static IP address on the device. If you're using a dynamic IP address on your device, this is probably the reason your Verizon port forwarding is not working. Also, there can't be two identical IP addresses on the network because there will be a conflict between them and many connectivity issues that come with it.
Multiple Routers
When you have over one router in your network, the situation gets much more complicated. This means that you have to forward ports from the first router to the second router and then to your device.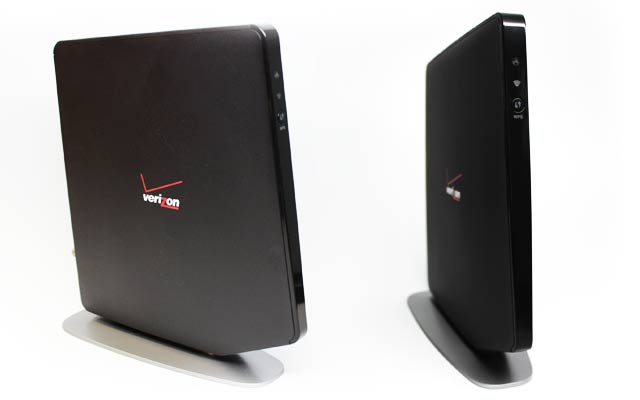 As you can assume, port forwarding on one router will not work if your device is connected to the second router. You can always connect your device to the router connected to the modem, and this might resolve the situation.
Identical Port
When you use the same port for port forwarding to multiple devices, there's a possibility that you'll have connection issues. It's similar when you're using one router for multiple devices. There's bound to be a slower connection for some device at some point.
DMZ
To put it simply, DMZ (Demilitarized Zone) is a safe zone between your private network and the internet. Essentially, the DMZ is quite similar to port forwarding because it creates a zone where certain services within the private network are available to the public.
This means that the DMZ forwards all ports, so if it is set up on your network, you can't forward ports properly. You need to deactivate the DMZ to forward a single port for gaming, services, etc.
Static IP Setup
To configure port forwarding correctly, you need to set up a static IP address on the device you're using. Usually, we want to set up port forwarding for PS4, Xbox, PC, or a laptop running Windows 10.
Windows 10 Static IP
First, we need to go to Settings > Network & Internet > Network & Sharing Center. Next, we need to click on Change adapter settings. You need to right-click on the network adapter and click on Properties.
Locate Internet Protocol Version 4, click on it, and select Properties. We need to click on Use the following IP address. Here, you'll need to assign a static IP address for your device, e.g. 10.0.1.1. After that, you'll need to assign a Subnet mask, e.g. 255.255.255.0.
The Default gateway needs to be specified, e.g. 10.1.2.2. Then, we need to assign the Preferred DNS server address, usually the router's address, e.g. 10.1.2.1. Finally, we need to click on OK.
PS4 Static IP
On PS4, it's different because it's an entirely different console, but the IP address, DNS server, Subnet mask, Default Gateway, and Preferred DNS should all be the same. So, on the home screen, you need to open Settings and select Network.
Then, we need to go to Set up internet connection, and if you're using a LAN cable, select Use LAN Cable and Easy. For a wireless connection, instead of choosing Use LAN Cable, choose Use Wi-Fi.
Go to the IP Address Settings > Manual. You'll be prompted to fill out all the addresses we mentioned earlier. Once you're done with those, go to MTU Settings and select Automatic. Do not use the Proxy Server.
Xbox Static IP
On the Xbox home screen go to Settings. Once there, you need to go to Network, where you'll see Advanced settings, and in this section, you need to select IP settings and select Manual.
Fill out all the details mentioned in the Windows 10 static IP address setup procedure, go to Advanced settings and Save. This should provide a static IP for port forwarding on your Xbox one.
Configuring Verizon Port Forwarding
Usually, Verizon subscribers that are experiencing the issue haven't set up port forwarding properly. This is the most common reason Verizon port forwarding is not working. There are two devices Verizon offers the port forwarding feature on, and they have different configuration procedures.
Verizon FiOS
To set up port forwarding on FiOS, you need to go through the Verizon FiOS login procedure. Once you log in, you need to go to the Port Forwarding section in the settings. There, you need to select the Firewall tab.
Once you select the Firewall tab, you need to click on Port Forwarding on the left pane. First, you need to select the static IP address from the Select IP from menu. Then, you need to choose Custom Ports.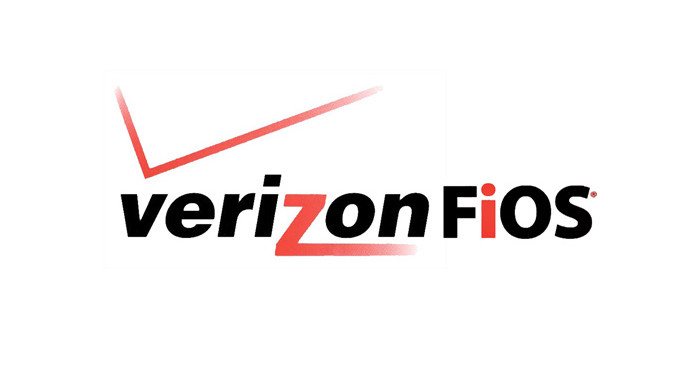 Then, you need to go to the Protocol dropdown menu and choose both. After that, go to the Specify section for the Destination Port. Specify the port range and copy the same values as Forward to Port. Finally, click Add.
Verizon 4G LTE
The port forwarding configuration procedure is more or less the same on Verizon 4G LTE. You need to go to the router's settings page. Click on the Advanced tab, go to the Firewall tab and make sure that you have Port Forwarding radio on.
Recommended reading:
Then you need to choose the name of the service you want and select Add. To enter the correct configuration, just click on Edit Service. Once you enter the configuration, click Apply, and there you have it.
If you want to add a custom service, you simply need to click on Add Custom Application and configure everything from scratch.
Fixing Verizon Port Forwarding
When you've configured port forwarding on your Verizon routers correctly, and it's still not giving you the expected result, you need to try looking for the previously mentioned reasons and try fixing the issue:
Firewall settings

: The firewall can block the ports, so try to see if by disabling it your port forwarding feature works. If it does, you need to find the specific entry to let it through the firewall.

Disable antivirus

: Most

antivirus software

has its firewall feature, an added security measure that affects port forwarding. Try disabling it to see if the feature works, and again, add an entry.

Use different ports

: Using different ports for different services can be a benefit because all the services get an uninterrupted connection. So, just try assigning different ports for PS4 and Xbox One.
Remember, one of the main reasons port forwarding is not working out for you is because you might use a dynamic IP address, so follow the steps for setting up a static one before you try forwarding the port.
Conclusion
Port forwarding is a very important feature on every router. If we want remote access to services on our private network, we need to enable port forwarding. So, when your Verizon port forwarding is not working, configure it correctly, or try disabling some features on your device that might disrupt it.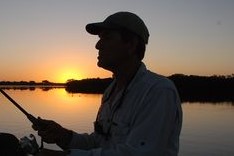 Hey, I'm Jeremy Clifford. I hold a bachelor's degree in information systems, and I'm a certified network specialist. I worked for several internet providers in LA, San Francisco, Sacramento, and Seattle over the past 21 years.
I worked as a customer service operator, field technician, network engineer, and network specialist. During my career in networking, I've come across numerous modems, gateways, routers, and other networking hardware. I've installed network equipment, fixed it, designed and administrated networks, etc.
Networking is my passion, and I'm eager to share everything I know with you. On this website, you can read my modem and router reviews, as well as various how-to guides designed to help you solve your network problems. I want to liberate you from the fear that most users feel when they have to deal with modem and router settings.
My favorite free-time activities are gaming, movie-watching, and cooking. I also enjoy fishing, although I'm not good at it. What I'm good at is annoying David when we are fishing together. Apparently, you're not supposed to talk or laugh while fishing – it scares the fishes.