There's some talk on the internet about Verizon text over Wi-Fi where you can send messages over the wireless. This is old news because we can already do that using most messaging apps, and tons on the market are much more famous.
Another thing is that many people confuse a messaging app with a feature. However, the feature exists, but it's called differently. We can explain it like this: Verizon text over Wi-Fi is not a feature, it's a messaging app called Verizon Messaging or Message+.
Verizon Text Over Wi-Fi Explained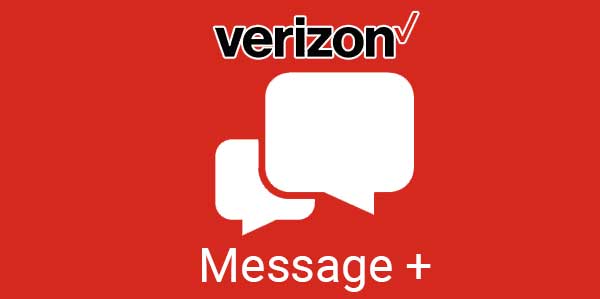 When we speak about the feature, it's the Wi-Fi Calling feature, and this means that when you're in a spot where you have bad reception, you can send text messages over Wi-Fi if the connection is good.
However, Verizon Messaging is an app for Android OS that lets you communicate with people using text, GIFs, video, etc. Message+ is the iOS alternative, and it works the same way. It has some distinct features from other apps.
Nevertheless, Verizon is the first provider to offer such a service to its subscribers. The Wi-Fi Calling feature works on most smartphones that support it, and the messaging apps work on all phones provided by Verizon.
Are Verizon Messages the Same as Other Messaging Apps?
We can say that Verizon Messages is Verizon's attempt of making a go at popularizing a messaging app. They probably thought it might be something worth trying, and because they're a high-end provider, they'd be successful at it.
Verizon Messages Features
When we speak about the features of most messaging apps, we usually talk about what you can do with them. They're more or less the same because the users want the same things. However, Verizon Messages has 4 distinct features and a 5th one that's the same as other apps.
Video Calls
You can use your phone number on your tablet to make video phone calls, but you can also do it on your other devices. Nevertheless, you can do this with almost all messaging apps, so it's not much of a feature.
Another thing is that you can assign almost any messaging app to your phone number, and you can download it on a different device, connect it to your phone and call someone via video. So, it's nothing special.
Driving Mode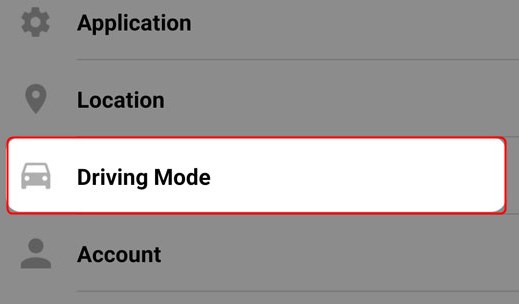 This is a neat feature because you can drive and automatically reply to people that send you messages. So, instead of looking at the message immediately, you can inform the person sending you the message that you're driving.
To enable the feature, you need to open the app and tap Menu, it's the three horizontal lines in the upper left corner of the screen. Then, tap Driving Mode to toggle it on. Go to Settings, tap Driving Mode Auto-Reply and enter the message you want to send. Then, tap on Save.
The "plus menu" feature allows you to access things like Yelp, Yahoo Search, or Kanvas. This is an integration of these services into the messaging app. Other apps have integrations too, but this combo is only part of Verizon Messaging.
Group Chat
One of the distinct features of other messaging apps is that you can create a group chat where you don't have to be the sole administrator. You can assign different admin rights to different members of the group.
Other apps have the possibility where you can create a messaging group, but some of them might not have the possibility to assign rights to other members. Also, you can customize the messages by selecting a color, your avatar, your font, etc.
eGift Cards
This is a Verizon Messages feature that lets you send a gift card to your friends. Of course, you need to purchase it. To do this, you need to go to the app and tap on the Menu. Once there, you need to open the eGift Catalog.
Recommended reading:
Then, you need to go through the catalog and choose the gift card you're going to buy. You need to Add a Contact Icon in the upper right corner to select a recipient. Finally, choose the value and the payment option. Tap on Purchase.
From there, you need to type in the 5-digit billing code and tap on Complete Purchase. Once you're done, the "Thank You" screen is going to appear, and you can finally tap on OK. There you go.
Conclusion
So, Verizon text over Wi-Fi can be interpreted as a feature, but some people also refer to the Verizon Messages and the Message+ app. Nevertheless, the feature and the app are both quite useful.
Finally, there are some neat features in the apps that can make the messaging experience enjoyable for both the sender and the receiver, including a driving mode that makes communication via smartphone much safer.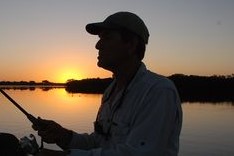 Hey, I'm Jeremy Clifford. I hold a bachelor's degree in information systems, and I'm a certified network specialist. I worked for several internet providers in LA, San Francisco, Sacramento, and Seattle over the past 21 years.
I worked as a customer service operator, field technician, network engineer, and network specialist. During my career in networking, I've come across numerous modems, gateways, routers, and other networking hardware. I've installed network equipment, fixed it, designed and administrated networks, etc.
Networking is my passion, and I'm eager to share everything I know with you. On this website, you can read my modem and router reviews, as well as various how-to guides designed to help you solve your network problems. I want to liberate you from the fear that most users feel when they have to deal with modem and router settings.
My favorite free-time activities are gaming, movie-watching, and cooking. I also enjoy fishing, although I'm not good at it. What I'm good at is annoying David when we are fishing together. Apparently, you're not supposed to talk or laugh while fishing – it scares the fishes.