There are often times when internet connection problems occur at the worst possible moment. We are either in a hurry, or the problem started during the weekend and we have to wait till Monday.
If you are a Virgin Media user and you see your Virgin Media router flashing green, you are at the right place. We have selected a few easy and effective quick fixes you can try on your own in order to fix this issue.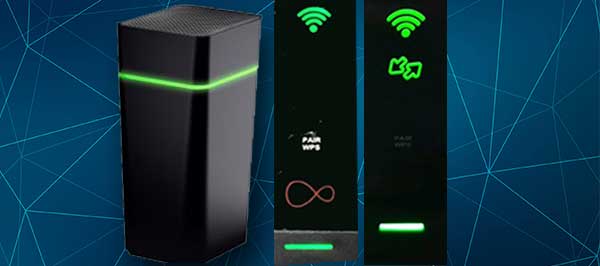 Why Is My Virgin Media Router Flashing Green?
Depending on the hub you are using the green blinking light can have different meanings. For example, if you are using Hub 4, a flashing green light can indicate that the router firmware is being downloaded at the moment. When the download completes, the Hub will reboot and it will be ready for use in a couple of minutes.
If you are using Hub 3 the green blinking light may indicate that the router has trouble connecting to the internet or it's rebooting. It may also indicate a problem with your device, not the Hub, as well as loose or damaged cable connectors and so on.
And now, let's see what we can do to fix this issue.
How To Fix The Virgin Media Router Flashing Green Light?
First of all, you can always get in touch with Virgin Media tech support and ask for their assistance. However, if you are in a hurry and can't wait you can try the following solutions. We have selected the most frequently used and the most effective ones, so let's start.
First, Wait A Little!
Since we have mentioned that a firmware upgrade may be the reason for the green blinking light, the best thing to do when you notice it is to give it some time and let the firmware upgrade to complete. This can last somewhere between 5 and 30 minutes.
It is not recommended to interrupt the firmware upgrade with any of the following solutions, since it may damage your router. So, wait a little. It will reboot when the firmware upgrade completes and you will be able to use your internet connection as before. However, if the green flashing light continues for a longer period of time, then you can try our next solution.
Check For Loose Connections
A loose connection can cause more problems than you may think. Therefore, check whether all the cables are firmly connected into the correct ports and pay special attention to the cable going from the wall socket to the back of the Hub. You need to check practically every single cable.
Also, if you are using a splitter, check it for loose connections as well. If this doesn't fix the green blinking light issue, try the following solution.
Reboot The Router
If you are using a Hub 3, you may notice that the Internet light is flashing green, while the power light is white. This is a signal that you need to reboot the router. Even if you use the Hub 4, rebooting the router is one of the solutions that is fast and effective, so make sure to give it a try.
Simply disconnect the Hub's power cord from the power source, wait a little and plug it back again. Leave the Hub to boot up completely. This may take about 10 minutes or less, but there are high chances that it will stop blinking green after that.
Is Your ISP Having Technical Issues?
If there is an outage in your area for some reason like power outage, scheduled maintenance by your ISP, technical issues and similar, you may see the green light flashing on your Virgin Media Hub.
You can check whether this is causing the problem using the Virgin Media Service Status page. Or you can use sites like DownDetector or IsTheServiceDown.co.uk to see whether other users are experiencing some problems.

If a service outage is causing the problem, you will have to be patient until your ISP resolves the issue.
Is Your Hub Activated?
Virgin media routers usually are pre-activated and when you connect the router the activation process usually completes in half an hour. However, sometimes this is unsuccessful.
To make sure this is not causing the green blinking light you can sign in and check your Service Status or contact support to activate the Hub. Just make sure to have the following details ready when you do that:
the Hub's serial number or MAC address (check the sticker on the router)
your area code
your account number
If it's already activated, then try the following solution.
Reset Your Hub To Factory Settings
Resetting your Hub to factory settings will clear all the custom settings you have saved before like your network name, WiFi password, port forwarding and so on. This means that you will have to set the router up again from scratch. You will need to use the default router login details to login to your Virgin Media router and use the default WiFi to connect until you complete the setup process. For this reason, don't reset the router to factory settings if you don't know the default router password, if it's missing or can't be read from the label.
The Hub needs to be connected to the power source.
Find the reset button at the back of the Hub. It is usually hidden inside a pinhole and can't be pressed using your fingers. You will need a pen or a paperclip to do it.
Press the button and keep it pressed for 10 seconds.
The Hub will reboot and all the previous custom settings will be reverted back to the default ones.
You will see a white power light or a solid white light ring on the router once the factory reset completes.
Recommended reading:
Is The Green Light Still Flashing? Contact Support
So, you have tried all the solutions presented above and the Virgin media router is still flashing green? In that case we recommend getting in touch with their tech support.
They have the ability to troubleshoot your problem remotely or send a tech guy if it's a more serious problem. Just explain the problem you are experiencing and you can also mention the things you have tried in order to fix the issue. This will speed up the process a little so you won't have to do some things again.
Final Words
It doesn't matter whether a firmware upgrade or stuck firmware upgrade, a service outage, activation issues or something else is causing you to see the Virgin Media router flashing green light. As you can see, there are some things you can do to fix the problem alone. Just pay attention and don't rush things up. We are sure that one of them will help you get rid of the green flashing light. If not, the support will definitely help, either remotely or by sending a tech guy to your address.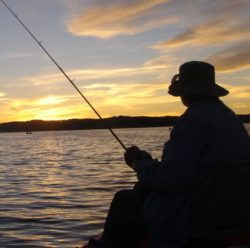 Hey, I'm David. I've been working as a wireless network engineer and a network administrator for 15 years. During my studies, I also worked as an ISP field technician – that's when I met Jeremy. 
I hold a bachelor's degree in network engineering and a master's degree in computer science and engineering. I'm also a Cisco-certified service provider. 
In my professional career, I worked for router/modem manufacturers and internet providers. I like to think that I'm good at explaining network-related issues in simple terms. That's exactly what I'm doing on this website – I'm making simple and easy-to-follow guides on how to install, set up, and troubleshoot your networking hardware. I also review new network equipment – modems, gateways, switches, routers, extenders, mesh systems, cables, etc. 
My goal is to help regular users with their everyday network issues, educate them, and make them less scared of their equipment. In my articles, you can find tips on what to look for when buying new networking hardware, and how to adjust your network settings to get the most out of your wi-fi. 
Since my work is closely related to computers, servers, and other network equipment, I like to spend most of my spare time outdoors. When I want to blow off some steam, I like to ride my bike. I also love hiking and swimming. When I need to calm down and clear my mind, my go-to activity is fishing.