Are you experiencing issues with Virgin on Demand? There is no need to panic! If you follow our guide on the possible solutions to your problem, you'll be able to access your favorite TV shows and movies in a jiffy!
Virgin on Demand Not Working – Possible Solutions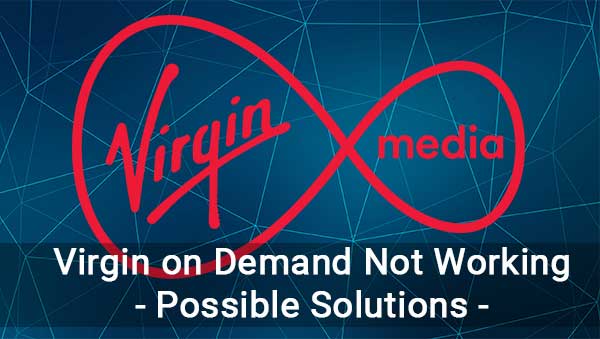 1. Your TV Box is Creating Problems
Among the most common thing that could lead to Virgin on Demand not working is a problem with your TV box. In many cases, a simple restart of the box should fix the situation. The process of restarting the device will depend on the model.
For most models, including the Virgin TV 360 Box, you'll simply have to unplug the TV box from the power source. Then, you should give your device a minute or two to restart before plugging it back in. you will then be able to check whether you're able to access the Virgin on Demand content.
For resetting models such as Virgin TV V6 Box and TiVo Box, the process is a bit different. You'll need to take your remote and press Home. Then, you should go to Help & Settings and find the Clear or Reset Box option. Your next step will be clicking on Restart the Box and following the reset instructions you'll receive on the screen.
Fixing the TV Box Remote Issues
Your TV box remote is essential for the reset procedure. In case it's not working, you should check its batteries. In addition, you could switch your TV box off for a couple of minutes and turn it on again.
Alternatively, you can unplug it from the electrical socket and wait for around 30 seconds before plugging it back in. Lastly, if you have the TiVo box, you can try holding the Standby button, which you'll find on the front of the device. Your TV should begin restarting in a matter of seconds.
Recommended reading:
If none of our tips works, there's a chance that you have an issue with the device overheating. In that case, you should remove everything that's close to the box, especially if you've put something on it, and turn it off. It's best to wait for a while before turning your device back on and trying again.
2. Your Content Has Expired
In most cases, you will have around 48 hours to watch a certain movie once you order it. That means that the content will expire once the two-day period is over. Therefore, it's possible that your Virgin on Demand is working, and you're just attempting to watch a movie that's no longer available on your profile.
You can try viewing something else to verify whether that's your issue. Another way to check what's happening with your content is to click on MENU on the remote control. Then, you should find My Library and press OK. Next, go to Rentals and choose the specific content you ordered but can't watch.
You will then be able to see the properties of the content, including the View Until section. The number you'll see in this section represents the amount of time you have left to view that content. If you can't find the movie you ordered there, that means that it has expired.
What's more, it's possible that the content is no longer available on the Virgin on Demand platform. You should see some kind of notification from the platform informing you that the show has been removed.
In case you don't see it, you can also contact Virgin Media customer support to check whether that's what happened to the show you want to access.
3. Virgin Media Has Restricted Your Services
There are two major reasons why Virgin Media restricts users' services. The first one is because you've been using the platform and paying for content more than usual.
In that instance, you will probably be contacted by their customer support so they can check whether you are aware of those purchases.
If not, you will just be temporarily suspended and will get your account back in no time. In case it takes too long, you can always contact Virgin Media customer support and file a complaint.
Another common reason for services restriction by Virgin Media is a bar imposed by the company based on the results of the credit check they performed. In case you make your payments in time for the next 6 months, Virgin Media will remove the restrictions.
4. Your Internet Connection is Poor

Your TV box and other gadgets connected to Virgin Media will need a stable internet connection to work. Thus, you might be experiencing Virgin on Demand issues due to a weak wireless signal.
You can go to the Check Broadband Speed page of the Virgin Media website to perform a speed test on your internet connection. Slow download speeds are typically to blame for On Demand problems, so check that first.
You might also be experiencing temporary service problems due to a malfunction or regular maintenance in your area. You can go to the Service Status page on the official Virgin Media website or go to the My Virgin Media app to check what's happening around you.
In Conclusion
It's easy to get frustrated when you're not able to enjoy the content you're paying for! But, as demonstrated, most users will be able to resolve their Virgin on Demand not working issue in no time.
Hopefully, our tips helped you fix your Virgin on Demand so you can continue spending your free time watching quality content!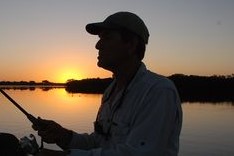 Hey, I'm Jeremy Clifford. I hold a bachelor's degree in information systems, and I'm a certified network specialist. I worked for several internet providers in LA, San Francisco, Sacramento, and Seattle over the past 21 years.
I worked as a customer service operator, field technician, network engineer, and network specialist. During my career in networking, I've come across numerous modems, gateways, routers, and other networking hardware. I've installed network equipment, fixed it, designed and administrated networks, etc.
Networking is my passion, and I'm eager to share everything I know with you. On this website, you can read my modem and router reviews, as well as various how-to guides designed to help you solve your network problems. I want to liberate you from the fear that most users feel when they have to deal with modem and router settings.
My favorite free-time activities are gaming, movie-watching, and cooking. I also enjoy fishing, although I'm not good at it. What I'm good at is annoying David when we are fishing together. Apparently, you're not supposed to talk or laugh while fishing – it scares the fishes.