Having problems with the internet connection can be pretty frustrating these days. No matter whether you need to send an urgent email or just play online games or check your social networks, the internet connection has to work. Some Vodafone users have experienced the Vodafone router flashing green issue and this article will give answers on what does it mean and how to fix it.
Why is the Vodafone router flashing green?
There are two router models Vodafone uses: the Vodafone VOX 3 Broadband Router and the Vodafone VOX 2.5 Broadband Router. The green blinking light can only be seen on the Vodafone VOX 2.5 Broadband Router. The other router uses just white and red light.
There are several LED lights on the router and you can see the green light flashing in the following positions: the Internet light and the WiFi light.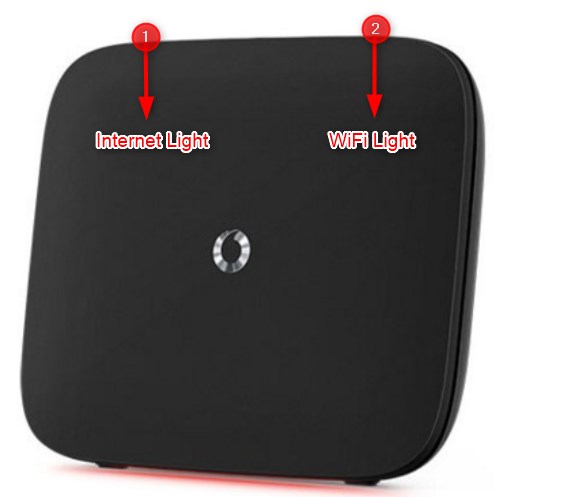 Internet Light
This light is normally green when it's connected to the Internet. If you see this light flashing green it indicates that it is connecting to the internet at that moment. However, if it is blinking green and you have no internet connection, it's time to fix things up.
WiFi Light
A solid green WiFi light indicates that the wireless connection is active and that the router is connected to the Internet. If the WiFi light is blinking slowly, something like pulsing, it indicates that there are no wireless devices connected to the router at the moment. The green flashing WiFi light is a sign that the router is in pairing mode, i.e. it is trying to establish a connection through WPS.
How to fix the Vodafone Router Flashing Green and no internet?
Here is a selection of some basic troubleshooting steps you can take in order to fix the problem with your internet connection. Please take your time and don't rush things. So, let's begin!
Check if there is a service outage
If your service is performing scheduled maintenance or is having some issues with their services you can easily check that using websites like DownDetector or the official Network Status Checker page. There you can get some valuable info about what is going on with your network at the moment.
Recommended reading: How to Cancel Vodafone Broadband? (Detailed Instructions)
In case you find out that there is a scheduled maintenance or a service outage you will have to wait until they fix the problem or get in touch with the Vodafone customer support to see what's going on and when you can expect to have a working internet connection. However, if that is not the case please try the following tip.
Restart your Vodafone router
There are high chances that restarting your Vodafone modem will fix the problem almost instantly. The procedure is quite simple. Disconnect the Vodafone router from the power source. Check that all the lights are off. Wait for about 10-20 seconds and connect it back to the power source. Wait till the router boots up and all the LED lights stabilize. Check whether the green light is still blinking on your router. If it is, go to the next step.
Take a look at the cables and connectors
A loose cable is often difficult to see but it can make a huge problem. Therefore, we recommend powering off the Vodafone router and disconnecting and connecting every cable on both ends. Then turn on the router and when it boots up see whether the problem is still there.
Use the Vodafone Broadband Support guide
This Broadband support page will guide you through the necessary steps to fix the problem you are currently experiencing like slow internet speed, connection drops or problems connecting to the internet.
Is your router registered to the system?
A quick talk to the Customer Support should be enough to find that out. Sometimes it takes some time, usually by midnight, for your service to become completely active. If you are experiencing the problem during that time, it is possible that the problem will go away on its own once your service becomes active.
Contact Vodafone Support
We usually recommend getting in touch with the broadband support team as a last step, but if you feel safer you can get in touch with them immediately after noticing any problems with your connection. They can guide you remotely on what to do to fix the problem and if they can't fix it that way, they can send a technician to see what is causing the problem and fix it.
We hope that the steps given in this article have helped you fix the green blinking light and no internet issue. Most of the steps given here can be used to resolve other networking issues you may experience later.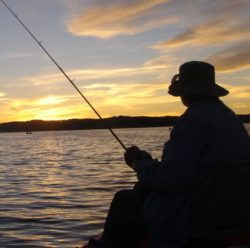 Hey, I'm David. I've been working as a wireless network engineer and a network administrator for 15 years. During my studies, I also worked as an ISP field technician – that's when I met Jeremy. 
I hold a bachelor's degree in network engineering and a master's degree in computer science and engineering. I'm also a Cisco-certified service provider. 
In my professional career, I worked for router/modem manufacturers and internet providers. I like to think that I'm good at explaining network-related issues in simple terms. That's exactly what I'm doing on this website – I'm making simple and easy-to-follow guides on how to install, set up, and troubleshoot your networking hardware. I also review new network equipment – modems, gateways, switches, routers, extenders, mesh systems, cables, etc. 
My goal is to help regular users with their everyday network issues, educate them, and make them less scared of their equipment. In my articles, you can find tips on what to look for when buying new networking hardware, and how to adjust your network settings to get the most out of your wi-fi. 
Since my work is closely related to computers, servers, and other network equipment, I like to spend most of my spare time outdoors. When I want to blow off some steam, I like to ride my bike. I also love hiking and swimming. When I need to calm down and clear my mind, my go-to activity is fishing.