If you are using the Vodafone broadband connection you must have noticed the lights on it. You surf the internet normally, just like you do every day and all of the sudden there is a problem with the connection. You take a look and see the Vodafone router flashing a red light. Well, this article will help you understand what it means and the steps you can take to fix the problem before contacting Customer Support.
So, let's begin!
Vodafone Router Flashing Red: What does it mean?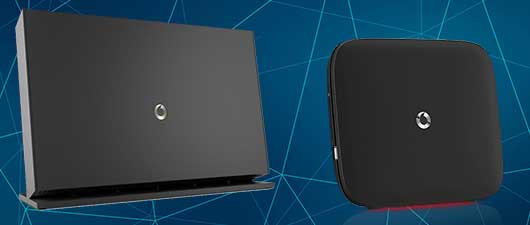 Vodafone customers generally use these two routers: the Vodafone VOX 2.5 and Vodafone VOX 3 Broadband Router. Depending on the router you are using at the moment you can see the following lights flashing red:
Vodafone VOX 2.5 Broadband Router
Internet light
If the Internet light is solid red it means it failed to connect to the internet.
However, if you see flashing red light it indicates that there is a problem somewhere and that it is trying to connect.
Power light
If the power light is blinking (pulsing) red slowly it indicates that a system update is going on.
A flashing red light indicates a problem.
Vodafone VOX 3 Broadband Router
Power light
When you power on the router it is normal to see a red light. However, if it lasts for a longer period of time there is a problem with the system.
Internet light
If the Internet light is blinking red for a longer period of time, like more than 5 minutes, there is a problem.
Recommended reading: How to Fix the Vodafone Router Flashing Green Light
How to fix the Vodafone Router Flashing Red?
Check all the cables
All the cables that are in your home network have to be checked on both ends, and you need to make sure they are firmly connected to the appropriate ports and that they are not damaged. A loose cable may easily cause problems so make sure to check the cables first.
Check the Internet cable
Is it connected to the phone socket correctly? In case you are using a microfilter try to plug it into the phone socket directly and check whether the red light is still blinking.
Restart the Vodafone router
One of the most frequently used and also one of the most effective quick fixes is a simple router restart. Simply, when you power off the router and plug it back in will resolve any internal issue it is having at the moment and it should continue as nothing has ever happened.
To properly restart the router, you can use the Power button, but we prefer the other way. Simply unplug the power cable from the electricity socket. Then, instead of the usual 10-20 seconds, leave it like that for about 5 minutes and then plug the cable back in. Wait until the router boots up and check whether the red light is still blinking. There are high chances that this will resolve the issue, but in case it didn't go to the next step.
Factory reset the router
You may want to leave this fix as a final solution because a factory reset will bring the router back to its default settings. This means that you will have to set up your home network from scratch. This includes changing the wireless password and network name, Parental controls or Guest network if you had any and so on.
In order to factory reset the Vodafone router properly follow these steps:

Find the RESET hole (hidden button) at the back of the router. Take a paper clip or a similar object, place it in the hole to press the button and hold it like that. When you do that all the router lights will turn on and then after a few seconds they will go off. When that happens, release the button. The router will reset to the factory settings and will be ready to use after it boots up again.
Service outage – Could this cause the problem?
Normally during a service outage in your area, you won't get an internet signal at all or the signal would be very weak, sometimes with frequent interruptions. This can also cause your Vodafone router to blink red light. Luckily you can easily check whether this is causing the issue.
First you can get in touch with the Vodafone customer service and ask directly, or visit the Vodafone website and check for the following pages:
To see whether there is a scheduled maintenance visit this page, and click here to see whether there is a service outage in your area. You can also visit Downdetector.com and select your county first.
In case you confirm that there is a service outage or scheduled maintenance going on, please be patient. When it ends the router should stop blinking red. However, if it continues blinking red after you confirm that the outage or maintenance have ended then try the next step.
Contact Support
We normally suggest contacting the tech support if none of the above works, or if you are afraid that you will mess something up so it's better to be safe and let the professionals deal with the problem. No matter what, the tech support will guide you through the troubleshooting process or in case of something more serious, send a technician to your address.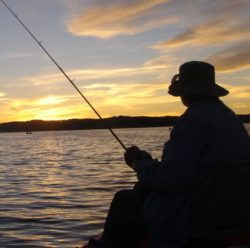 Hey, I'm David. I've been working as a wireless network engineer and a network administrator for 15 years. During my studies, I also worked as an ISP field technician – that's when I met Jeremy. 
I hold a bachelor's degree in network engineering and a master's degree in computer science and engineering. I'm also a Cisco-certified service provider. 
In my professional career, I worked for router/modem manufacturers and internet providers. I like to think that I'm good at explaining network-related issues in simple terms. That's exactly what I'm doing on this website – I'm making simple and easy-to-follow guides on how to install, set up, and troubleshoot your networking hardware. I also review new network equipment – modems, gateways, switches, routers, extenders, mesh systems, cables, etc. 
My goal is to help regular users with their everyday network issues, educate them, and make them less scared of their equipment. In my articles, you can find tips on what to look for when buying new networking hardware, and how to adjust your network settings to get the most out of your wi-fi. 
Since my work is closely related to computers, servers, and other network equipment, I like to spend most of my spare time outdoors. When I want to blow off some steam, I like to ride my bike. I also love hiking and swimming. When I need to calm down and clear my mind, my go-to activity is fishing.