Vodafone is a telecommunications company from the United Kingdom (based in Newbury) founded in 1982.
Today, with more than 100,000 employees, it is a leading provider of digital services and products in the European and African markets, and is present in Asia and Australia.

If you are a current or potential user of a Vodafone router, then this article is just for you. We will give you detailed instructions on how to change your WiFi password.
Vodafone Router Information
To successfully change your WiFi password, it is necessary to know the basic information about the router. By ''basic'' we primarily mean the default WiFi password and network name, as well as the default IP address.
This information is usually located on the back of the router. If this is not the case (very rarely), there is another very simple way to get to the default IP address. At the beginning of this procedure, open the command prompt (Windows users). After that, type ipconfig and confirm by pressing Enter. The number that appears under Default Gateway is the default IP address. (192.168.1.1 is the default IP address for Vodafone routers.)
Reset the Vodafone Router
Router reset is a simple procedure that we most often apply in a situation when we cannot remember the WiFi password. Resetting deletes all settings entered by the user and returns them to the default/factory settings.
First, find the reset button on the back of the router. The button is hard to reach (located in a hole, retracted), To press it, you will have to use a paper clip or something similar.
Using a paper clip, press and hold the button. All lights on the router will turn on first, and then, after a few seconds, turn off.
After the lights go out, you can release the button. This would be the whole process; your router is now reset to factory settings.
How to Change Vodafone WiFi Password
You can change the Vodafone WiFi password (and also the network name) in two ways:
---
Note that changing the password (or network name) will disconnect you from the network. You will need to use the new credentials to reconnect.
---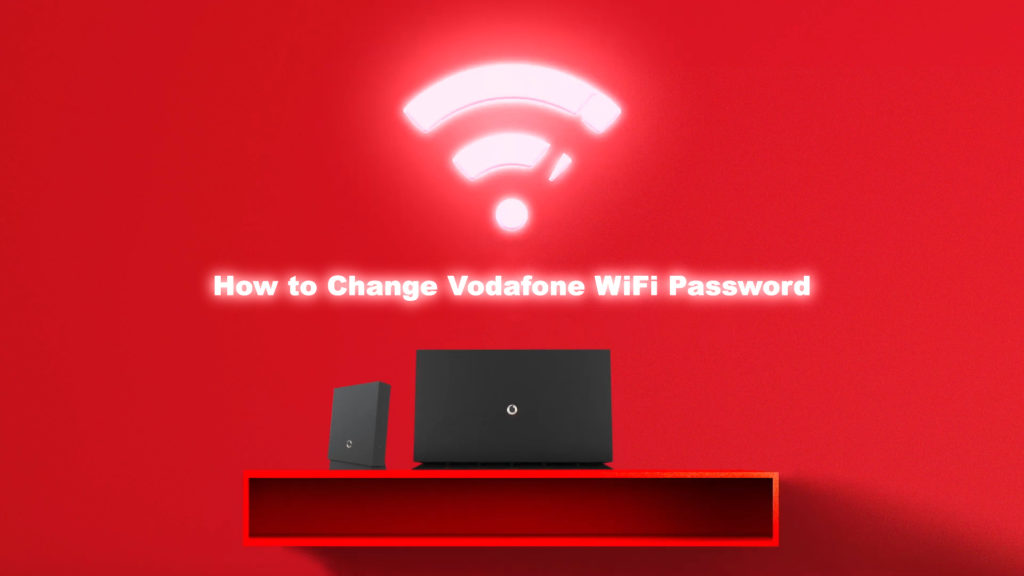 How to Change Vodafone WiFi Password via the Vodafone Broadband App
Before you start, make sure WiFi is working.
Now, you need to open the Vodafone Broadband app.
Once you've opened the app, select the WiFi section (or the Main WiFi tab), and then tap the pen icon.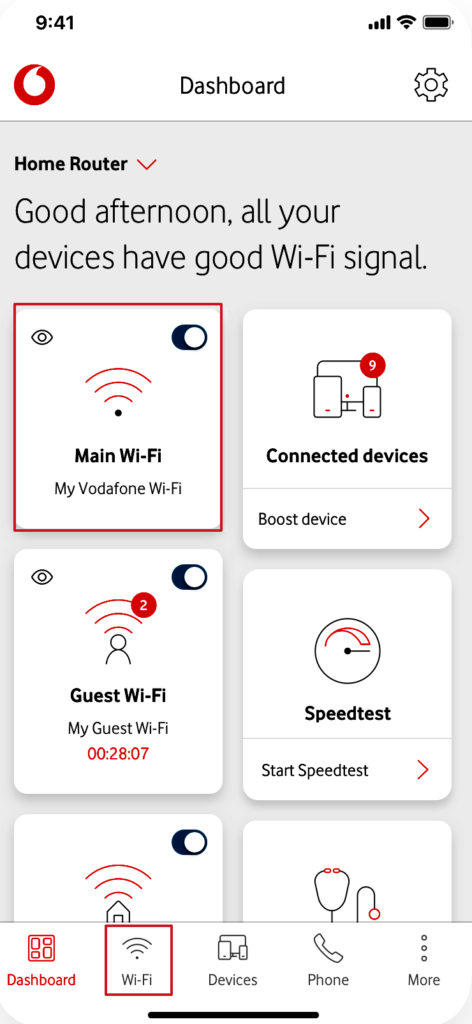 The Network name and Password options will open. Click Password and enter a new password.
Finally, you need to apply the changes by tapping the tick.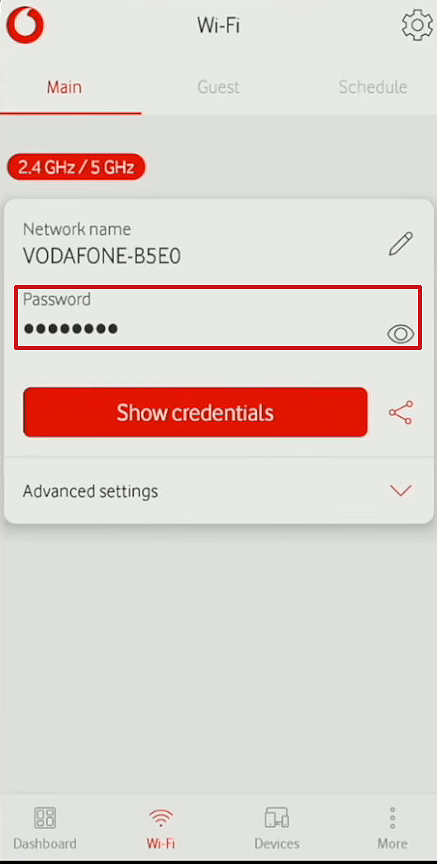 How to Change Vodafone WiFi Password via Web Browser
The first step you need to do is to enter 192.168.1.1 in your internet browser.
A welcome screen will appear. On this screen, you need to enter the user name (Vodafone is usually the default), and the default password (located on the back of the router). Then click on Log in.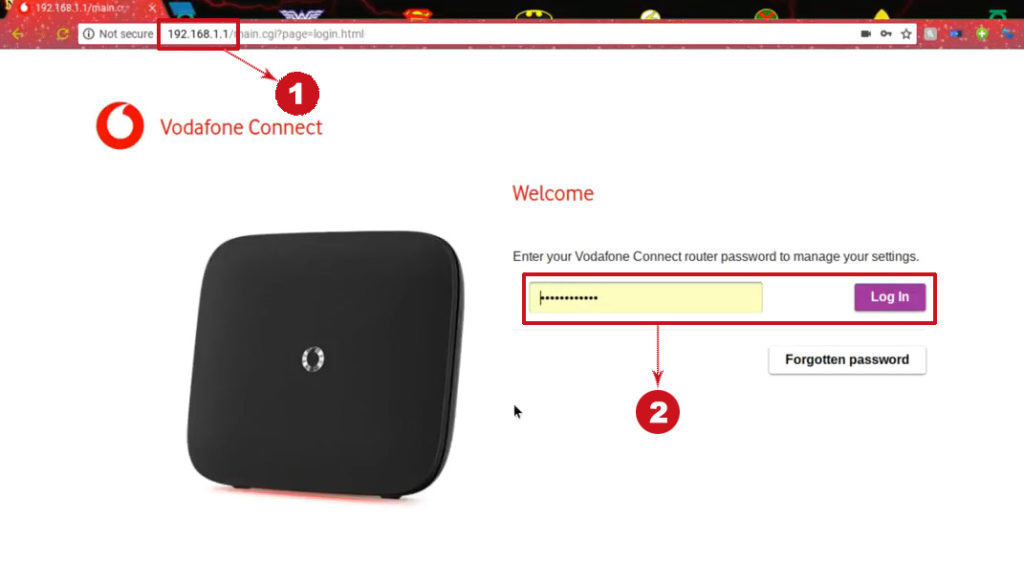 Once you've logged in, select the WiFi option.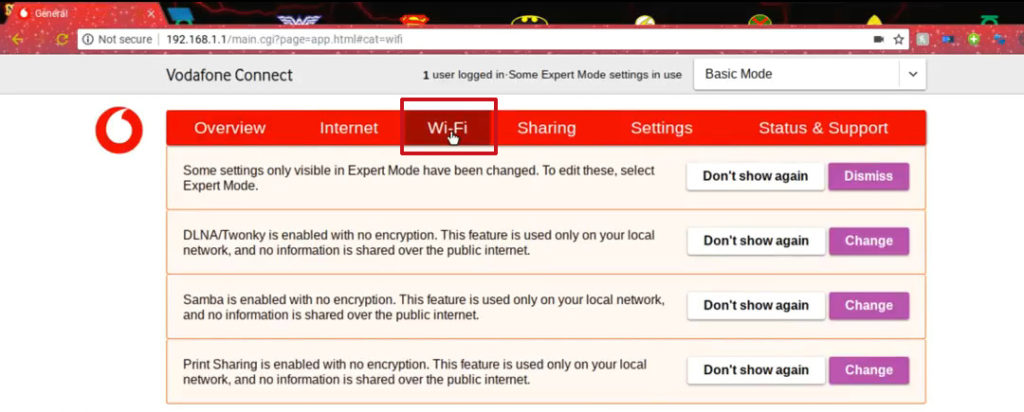 Scroll down until you find the Change Password (Set Password) option, then select it.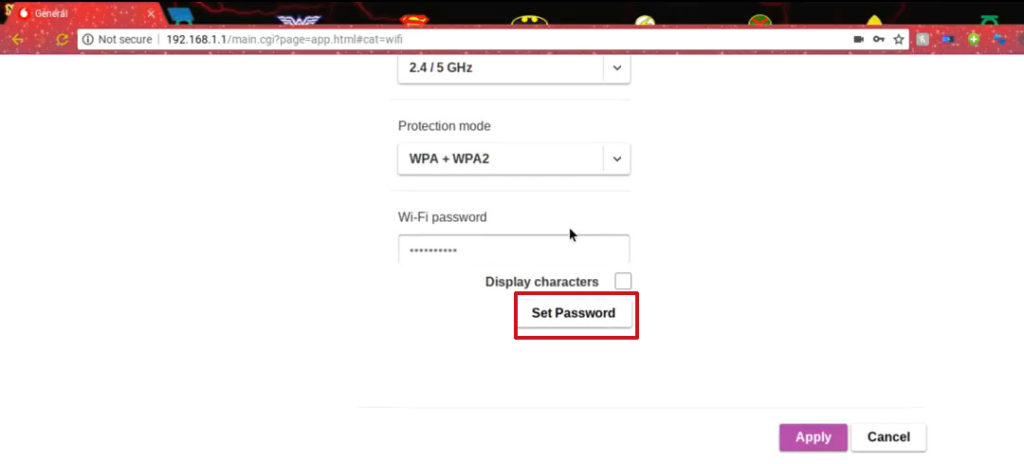 In this step, you must enter the New Password, and then Re-enter it – enter the same new password in both fields.
Click the Save option.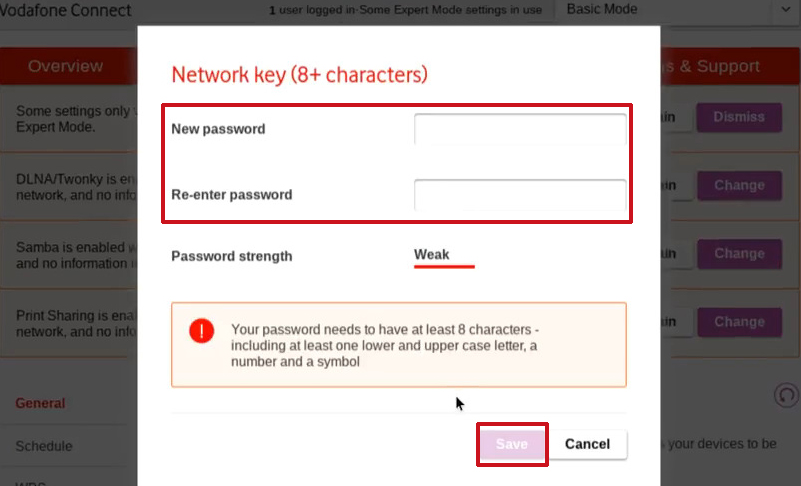 Click Apply at the very end.
Conclusion
It is recommended that you change the default WiFi password to prevent anyone from abusing your WiFI or unauthorized use of your network. The process of changing the password, as you could see in the previous two sections of this article, is really not complicated. We suggest you use "strong passwords" – a combination of uppercase and lowercase letters, numbers, characters.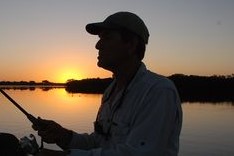 Hey, I'm Jeremy Clifford. I hold a bachelor's degree in information systems, and I'm a certified network specialist. I worked for several internet providers in LA, San Francisco, Sacramento, and Seattle over the past 21 years.
I worked as a customer service operator, field technician, network engineer, and network specialist. During my career in networking, I've come across numerous modems, gateways, routers, and other networking hardware. I've installed network equipment, fixed it, designed and administrated networks, etc.
Networking is my passion, and I'm eager to share everything I know with you. On this website, you can read my modem and router reviews, as well as various how-to guides designed to help you solve your network problems. I want to liberate you from the fear that most users feel when they have to deal with modem and router settings.
My favorite free-time activities are gaming, movie-watching, and cooking. I also enjoy fishing, although I'm not good at it. What I'm good at is annoying David when we are fishing together. Apparently, you're not supposed to talk or laugh while fishing – it scares the fishes.