Technology is ever-evolving, especially in recent times, with most functions and connections in our lives now driven by technology. A great example of this is Wi-Fi which acts as an excellent form of connection in our lives.
The latest generation of Wi-Fi is the Wi-Fi 6 or version 802.11ax which offers much higher speeds than previous versions. However, the most recent extension version of Wi-Fi 6, the Wi-Fi 6E, offers even more fantastic features.
In this article, we will take a closer look at Wi-Fi 6 and its extension version and devices that use Wi-Fi 6.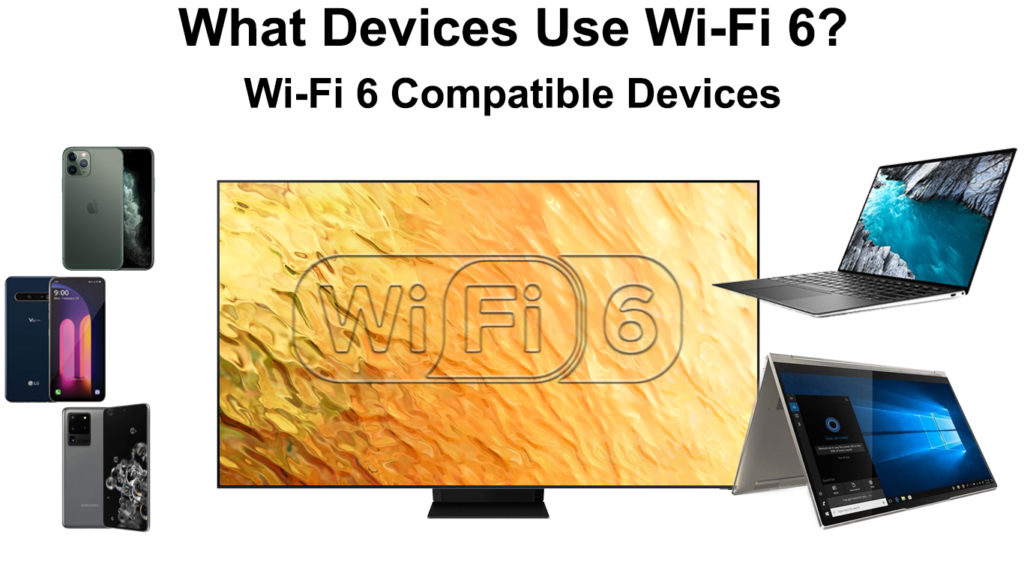 What is Wi-Fi 6?
Wi-Fi 6 is the most current generation of Wi-Fi in the market. The Wi-Fi Alliance, which works to promote and certify wireless technologies, brought Wi-Fi 6 into the market in late 2018.
Products supporting Wi-Fi, such as phones, laptops, and routers, were given Wi-Fi 6 certification later in 2019. Therefore, they would operate on Wi-Fi 6 and support other devices using Wi-Fi 6.
One of the first mobile phones supporting the Wi-Fi 6 was Samsung Galaxy S10.
Wi-Fi 5, or standard 802.11ac, has been running since 2014 with up to 3.5 Gbps speeds. Even though it is still widely used in many homes and offices, Wi-Fi 6 offers much better qualities.
The main difference between Wi-Fi 6 and its predecessor, Wi-Fi 5, is the excellent speed and generally better performance. Wi-Fi 6 offers 30% to 50% greater speeds than Wi-Fi 5, with speeds hitting 9.6Gbps.
The main reason why Wi-Fi 6 offers faster speeds is its ability to communicate with several devices at once. Wi-Fi 5 can connect to four devices simultaneously, while Wi-Fi 6 supports up to eight devices at a time.
Wi-Fi 6 Explained
Wi-Fi 6 brings a new standard of technology, the so-called MU-MIMO, that enables the connection of multiple devices. Additionally, the OFDMA technology simultaneously allows data transmission to multiple devices, lowering latency.
You can connect many devices to a Wi-Fi 6 router without limiting download or upload speeds due to its fast CPU. It is essential, especially in large offices or smart homes that require multiple device connections.
Therefore, you will work with ease without any disruptions and lagging, especially if you rely heavily on a Wi-Fi connection.
Since Wi-Fi requires hardware other than a software upgrade, you will need to use devices with Wi-Fi 6 certification if you want to experience Wi-Fi 6 speeds. So, only devices that support Wi-Fi 6 will have access to Wi-Fi 6 speeds and features.
If your phone supports only Wi-Fi 5 and connects to a Wi-Fi 6 router, you will get Wi-Fi 5 speeds. Hence, only Wi-Fi 6-compatible devices can receive incredible Wi-Fi 6 speeds. Still, Wi-Fi 6 devices can connect to Wi-Fi 5 devices without the benefits of the upgrades in Wi-Fi 6.
Another critical feature is that Wi-Fi 6 supports the WPA 3 security software after certification. Therefore, you get access to more robust network security that prevents hacking and the spread of malware in the network.
What is Wi-Fi 6E?
Wi-Fi 6E is the new talk of the town after the release of Wi-Fi 6. It is an extension or variant of Wi-Fi 6. Its launch in early 2020 has brought about the introduction of the 6GHz frequency band.
Wi-Fi 6 VS Wi-Fi 6E
Certification of the Wi-Fi 6E was made in early 2021. Samsung Galaxy S21 Ultra was the first device to support it.
The main difference between Wi-Fi 6 and Wi-Fi 6E is the type of frequency bands and channel type.
Traditionally, the Wi-Fi 6 uses dual bands of 2.4GHz and 5GHz, meaning it can transfer data over both bands. The 2.4GHz transfers lesser data over a greater distance, while the 5GHz Wi-Fi band transfers more data at a shorter distance.
6 GHz is a game-changer since it can transfer the most significant data, but you have to be closer to the router. 6 GHz band transfers data in 160 MHz channels, which are currently the largest.
5 GHz bands have these 160 MHz channels, but the channels have other uses, such as the transfer of radar signals. Therefore, the Wi-Fi broadcaster will change to another open channel if the channel is entire to transfer Wi-Fi signals.
The channels shared by different signals are known as Dynamic Frequency Selection (DFS). While switching of different signals occurs, there is a temporary disruption of the Wi-Fi connection.
Therefore, 5GHz bands are either fully or partially DFS, and the frequency band cannot exist without any DFS channels.
The 6GHz band resolves this issue by using a 1200 MHz spectrum which carries up to seven 160 MHz channels. These channels are entirely new and do not have any shifts in signals during transmission.
Thus, there will be no disruption during the transmission of Wi-Fi signals from the broadcaster.
However, you will need new completely new devices if you want to benefit from Wi-Fi 6E since the hardware that supports Wi-Fi 6 and Wi-Fi 6E is different. There were rumors that Wi-Fi 6 router could support Wi-Fi 6E in later firmware updates, but they were false.
Also, Wi-Fi 6E has a much shorter range – you can notice the difference only when you are very close to the router.
Devices Compatible with Wi-Fi 6
After the release of Wi-Fi 6, the Wi-Fi Alliance approved several devices with Wi-Fi 6 support. Today, you have a variety of devices that support Wi-Fi 6, and the number is growing rapidly. Below, we have listed some of the most popular Wi-Fi 6 compatible devices.
All leading networking companies quickly released their new modems and routers with Wi-Fi 6 support. Companies such as Netgear, TP-Link, and Asus were at the forefront of introducing the newest generation of Wi-Fi.
Some of the best examples include the Netgear RAX200 and TP-Link Archer AX50. These routers support both 2.4 GHz and 5 GHz bands.
Additionally, we have seen an increase in triband routers. These routers support three bands: one 2.4 GHz band and two 5 GHz bands.
Triband routers are top-tier routers and have a higher performance than dual-band routers. They can transfer more data due to the availability of more open DFS channels within the router.
Great examples of triband routers are Asus GT-AX11000 and TP-Link AX11000.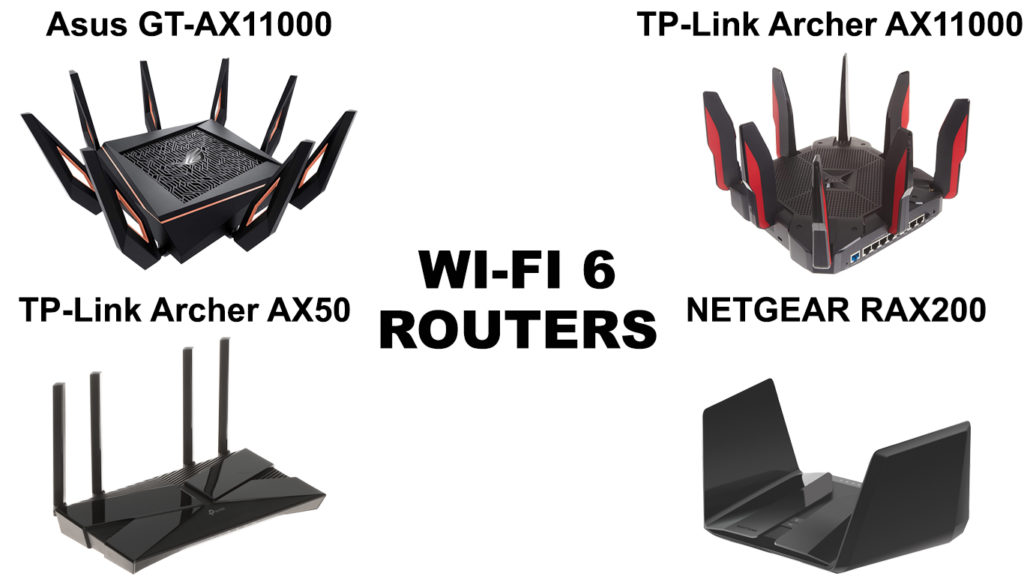 The devices we use most often to go online and connect to Wi-Fi are mobile phones. It does not come as a surprise that after routers, smartphones were the first devices with Wi-Fi 6 support.
After the Samsung Galaxy S10, other phones that came out in 2019 with support for Wi-Fi 6 were:
Apple

iPhone 11 Series

and

iPhone 12

Series, as well as the iPad Pro

Huawei P40 Pro

One Plus 8

and

8 Pro
Some new models, such as Google Pixel 4A 5G and Pixel 5, do not support Wi-Fi 6.
Huge companies in the industry were able to launch their devices supporting Wi-Fi 6. Some of these companies include Apple, Dell, and HP.
Below are some of the best laptops with Wi-Fi 6:
Apple M1 MacBook Air

Dell XPS13 (2020)
Devices Compatible with Wi-Fi 6E
Believe it or not, there are several devices out there that support not just Wi-Fi 6, but Wi-Fi 6E. Some of the devices that support Wi-Fi 6E include:
We have seen the same companies incorporating Wi-Fi 6 leading in releasing products with Wi-Fi 6E. Companies like Netgear and Linksys offer great routers that can support Wi-Fi 6E.
An excellent example of these routers is the Linksys HydraPro.
As seen in Wi-Fi 6 devices, some routers that support Wi-Fi 6E have three bands. However, Wi-Fi 6E triband routers have one 2.4GHz band, one 5GHz band, and one 6GHz band (not one 2.4 GHz band and two 5 GHz bands). An excellent example of such a router is the Asus ROG Rapture GT-AXE11000.
Samsung has been in the lead in launching products that support the latest generation of Wi-Fi. Just as seen in Wi-Fi 6, Samsung was the first to support Wi-Fi 6E in its devices.
The Samsung Galaxy S22 Plus was the first mobile smartphone to support Wi-Fi 6E. Also, the Google Pixel 6 has been set to support Wi-Fi 6E after its Pixel predecessor did not support Wi-Fi 6.
Other companies like Apple support Wi-Fi 6E in their latest devices, the iPhone 13 Series.
Laptops come in handy in connecting to Wi-Fi. Many new high-end laptops now support Wi-Fi 6E, especially products from Lenovo and HP.
These laptops include the Lenovo ThinkPad X1 Extreme Gen 4 and HP Spectre x360.
Companies that manufacture Wi-Fi mesh systems have also been at the forefront of producing devices that support Wi-Fi 6E. With the popularity of smart homes, mesh systems increase Wi-Fi range to improve signal coverage at home.
These mesh systems include Asus ZenWiFi Pro ET12 and Linksys Atlas.
Conclusion
Wi-Fi 6 has brought significant improvements in Wi-Fi technology, unlocking new features that offer faster speeds and low latency. Thus, you can have minimal lagging as you download large files, connecting several devices at a time.
Even with Wi-Fi 6 still fresh in the market, the upgraded standard, Wi-Fi 6E, has even better features. Therefore, you will have even faster speeds while using devices that support Wi-Fi 6E due to its 6GHz frequency band.
If you're always looking for higher speeds and more reliable Wi-Fi, upgrading your devices to support Wi-Fi 6 and Wi-Fi 6E is most definitely a good thing for you. However, the number of devices that support Wi-Fi 6 is not huge and most Wi-Fi 6 and Wi-Fi 6E compatible devices are flagship models and cost quite a lot. If you can't spend thousands on a new router, new phone (or phones), new PCs and laptops, and new TVs, then you should wait until these devices get cheaper.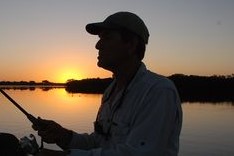 Hey, I'm Jeremy Clifford. I hold a bachelor's degree in information systems, and I'm a certified network specialist. I worked for several internet providers in LA, San Francisco, Sacramento, and Seattle over the past 21 years.
I worked as a customer service operator, field technician, network engineer, and network specialist. During my career in networking, I've come across numerous modems, gateways, routers, and other networking hardware. I've installed network equipment, fixed it, designed and administrated networks, etc.
Networking is my passion, and I'm eager to share everything I know with you. On this website, you can read my modem and router reviews, as well as various how-to guides designed to help you solve your network problems. I want to liberate you from the fear that most users feel when they have to deal with modem and router settings.
My favorite free-time activities are gaming, movie-watching, and cooking. I also enjoy fishing, although I'm not good at it. What I'm good at is annoying David when we are fishing together. Apparently, you're not supposed to talk or laugh while fishing – it scares the fishes.