A router is a piece of electronic telecommunication equipment that broadcasts Wi-Fi network signals, and usually, it connects to a modem (unless you use a 2-in-1 router/modem device). It sends data from the internet to your Wi-Fi-enabled devices, such as PCs, laptops, tablets, and smartphones that make up a home network (LAN). Once a modem brings in information from the internet, a router distributes this data to your personal devices.
In simpler terms, a modem establishes an internet connection for your home Wi-Fi network. Your router, in turn, broadcasts the signal for your devices such as phones, tablets, laptops, or PCs wirelessly connected to the internet.
You'll need a modem and a router, or a modem/router device combo (also called a gateway), to wirelessly connect to the internet.
When you buy an internet plan from an Internet Service Provider, you'd need a router to run the Wi-Fi network. For the Spectrum internet plans, you have a choice to rent a router for $5 per month, but some plans come with a free router. You might be wondering what does a Spectrum router look like?
This post will show several types of routers that run your Spectrum Wi-Fi.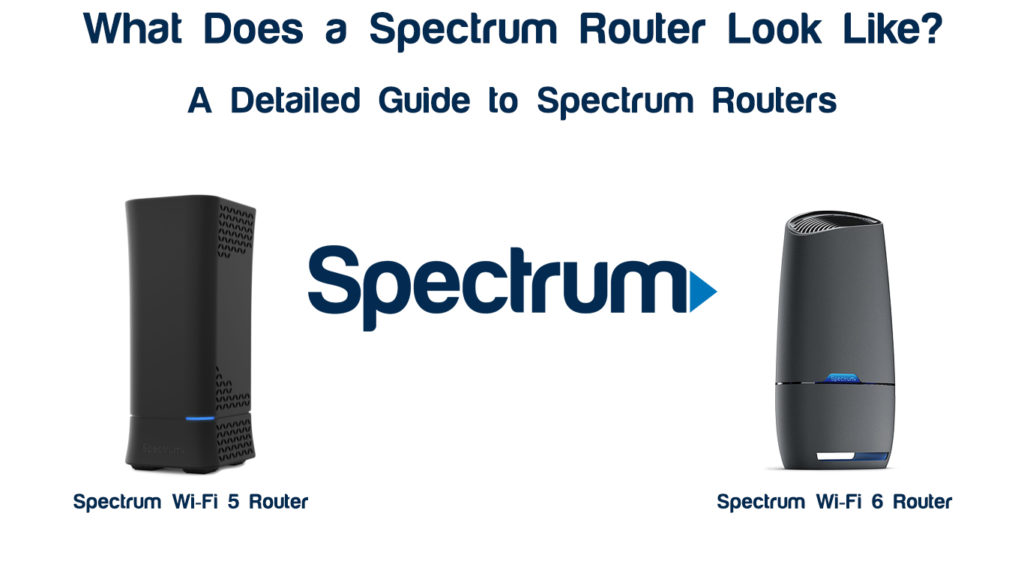 About Spectrum
Before that, let's take a look at Spectrum – the brand that runs as an Internet Service Provider under a parent company called Charter Communications. It's America's leading telecommunication company with more than 32 million clients and has operations in 41 states. Apart from providing the internet, the company also offers TV, mobile, and voice services.
Here are some of the group's facts and figures for 2021:
Headquarters: Stamford, Connecticut, U.S.
Annual Revenue: $51.7 Billion
Network's connected devices: Almost 450 Million
Number of homes passed: 54 Million
Number of customers: 32 Million
Broadband clients: 30.3 Million
Video subscribers: 15 Million
Voice Subscribers: 9.7 Million
Mobile Lines: 3.9 Million
Length of network infrastructure: Almost 800,000 Miles
Number of Employees: 93,700
Now, let's look at some Spectrum routers.
Wave 2 Router (Model RAC2V1S)
The Sagemcom-manufactured Wi-Fi router boasts a host of fantastic features to give you impressive performance and speed.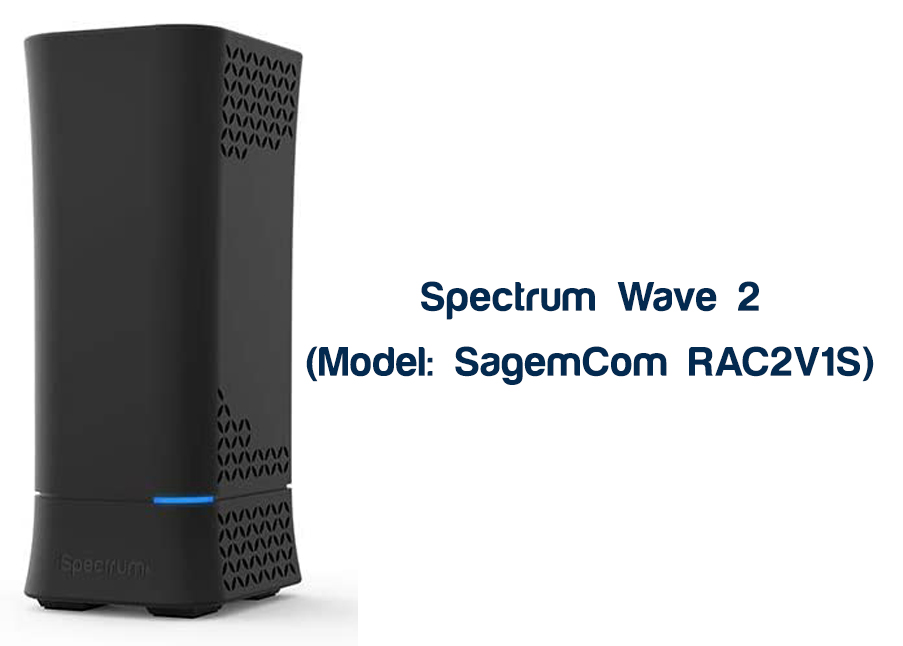 Great features:
Features

dual-band Wi-Fi

– supports the

2.4GHz

and

5 GHz

bands, which is great since you can connect the latest smart devices using the 5 GHz band and still have support for legacy devices using the 2.4 GHz band at the same time. Moreover, you can always interchange the bands if one doesn't work well.
Its customizable web graphical user interface (GUI) allows

router settings

and flexible setup to manage your devices better.
Enables you to apply parental controls to manage and monitor your kids' access to the internet.
The RAC2V1S has a built-in USB port/DLNA media server for easy plug-in of your USB storage equipment and

printer

for network sharing.
It is embedded with Gigabit Ethernet technology so that you can transfer large files at lightning speeds.
Embedded with IPv6 technology, which makes it future-proof.
Wave 2 Router (Model RAC2V1A)
The RAC2V1A router lets you experience the Internet like you're going through an express lane! Checking out emails, streaming TV/videos, or downloading applications/software will be faster and more reliable with this excellent router.
Great features:
Provides four

Ethernet ports

to service your home or office LAN (Local Area Network). A USB port is also available for data storage and connection to other peripherals like printers.
It's a dual-band 802.11ac router with

2.4GHz and 5GHz

support to connect your devices with more versatility.
You can manage the router remotely and allow Spectrum to change the RAC2V1A configuration.
As the name suggests, the Sagemcom [email protected] 5260 router is a fast router capable of delivering incredible speeds and remarkable performance.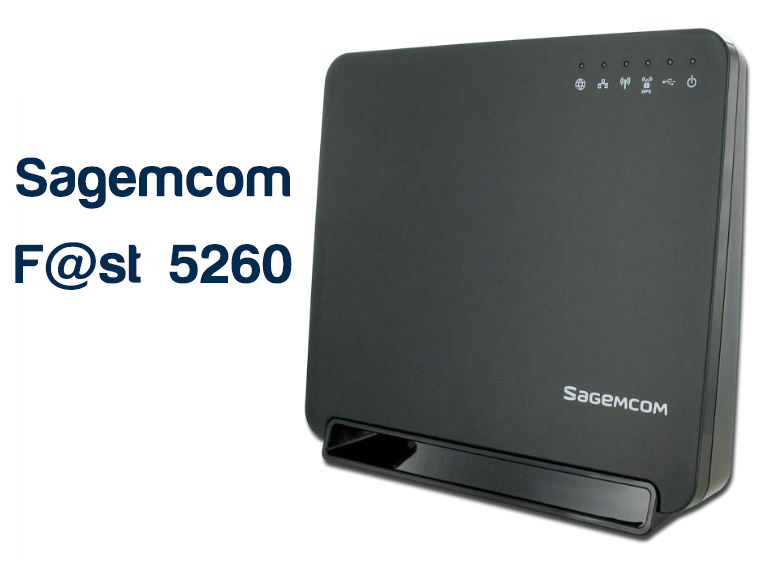 Great features:
Using the 802.11ac Wireless-AC Technology, the [email protected] 5260 provides an efficient internet signal without dealing with cumbersome cables.
Its customizable web graphical user interface (GUI) allows router settings and flexible setup to manage your devices better.
Features parental controls to manage and monitor your kids' access to the internet.
It has a built-in USB port/DLNA media server for attaching your USB storage equipment and printers.
Embedded with Gigabit Ethernet technology, you can transfer large files at lightning speeds.
It supports IPv6 protocol, so it's future-proof.
Spectrum Wi-Fi 6 Routers (Models – SAX1V1R, SAX1V1K, SAX1V1S)
This router comes free with Spectrum's Advanced Home Wi-Fi internet plan. Embedded with the next-gen Wi-Fi 6, the router delivers internet connections, network safety, and customization via the user-friendly My Spectrum App. You need to scan the QR code printed on the back to commence the app support.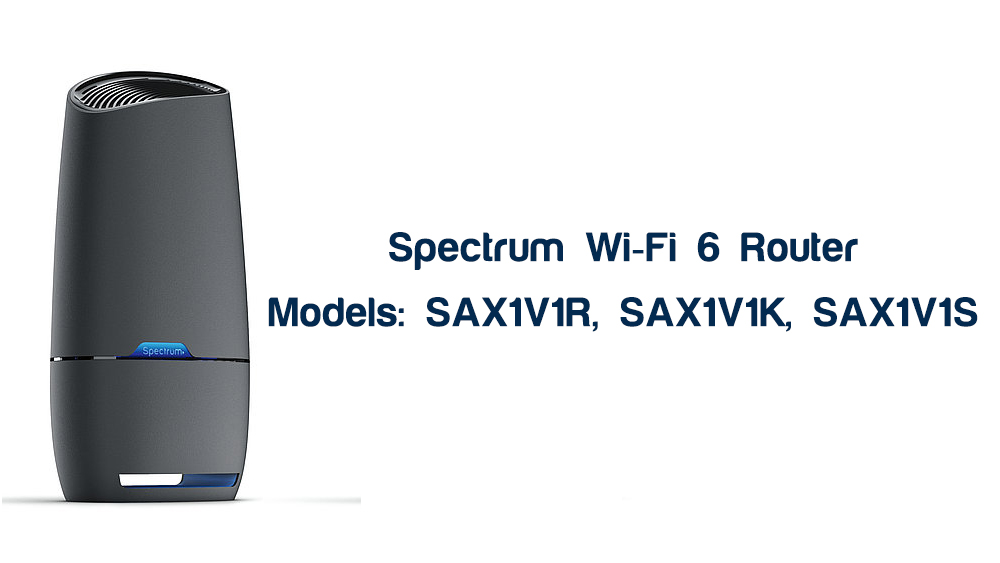 With the Advanced Home Wi-Fi plan, you can do the followings:
Create your distinct

Wi-Fi SSID

(network name) and password.
Observe and handle Wi-Fi-enabled devices linked to your home Wi-Fi network.
Gain port forwarding support so that you can get a seamless online gaming experience.
Have no worries about your home Wi-Fi network security with top-class WPA2 encryption
Utilize both wireless and wired Ethernet robust connectivity.
Great features:
Dual-band support with the 2.4GHz and 5GHz Wi-Fi frequencies
2.4GHz Wi=Fi Radio (802.11ax 4×4:4) and 5GHz Wi-Fi Radio (802.11ax 4×4:4) offer more data for each packet transition, providing higher output and

extended Wi-Fi range

– improving your online experience in the sea of dense traffic environments. In addition, it optimizes user device connectivity to find the optimum frequency band, channel, and AP (Wi-Fi access point). Moreover, it stops user devices from locking to one band.
Wi-Fi 6 chipsets offer immense processing power with stable performance even in areas with a high density of connected Wi-Fi- devices.
With the industry-standard WPA2 security encryption, it protects all your connected devices from external security threats.
Its three GigE LAN ports enable connections to your PCs, gaming consoles, and other media sources and devices like printers.
Other features include a fan to provide better airflow, IPv4 and IPv6 support, and a bracket to mount your router to a wall for space-saving.
Besides the above-mentioned routers, you can also find several market routers compatible with Spectrum. Here's a list of recommended routers:
Netgear C7000 – speeds up 1900 Mbps
Netgear N600 – speeds up to 600 Mbps
ARRIS SURFboard SBG10 – speeds up to 1600 Mbps
ARRIS SURFboard AC1900 – speeds up to 1900 Mbps
ASUS AC1900 RT-AC68U – speeds up to 1900 Mbps
ASUS CM-32 – speeds up to 2600 Mbps
ASUS AX6000 – speeds up to 6000 Mbps
Linksys AC1750 – speeds up to 1750 Mbps
Motorola MG7540 – speeds up to 1600 Mbps
Conclusions
By now, you should already know what a Spectrum router looks like. We have presented several types of Spectrum's in-house routers, which you can rent at an additional cost of $5 per month. However, if you don't want to rent it from Spectrum, we have also recommended some other compatible routers on the market. The choice is yours.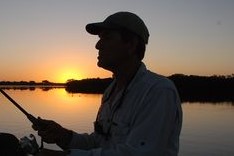 Hey, I'm Jeremy Clifford. I hold a bachelor's degree in information systems, and I'm a certified network specialist. I worked for several internet providers in LA, San Francisco, Sacramento, and Seattle over the past 21 years.
I worked as a customer service operator, field technician, network engineer, and network specialist. During my career in networking, I've come across numerous modems, gateways, routers, and other networking hardware. I've installed network equipment, fixed it, designed and administrated networks, etc.
Networking is my passion, and I'm eager to share everything I know with you. On this website, you can read my modem and router reviews, as well as various how-to guides designed to help you solve your network problems. I want to liberate you from the fear that most users feel when they have to deal with modem and router settings.
My favorite free-time activities are gaming, movie-watching, and cooking. I also enjoy fishing, although I'm not good at it. What I'm good at is annoying David when we are fishing together. Apparently, you're not supposed to talk or laugh while fishing – it scares the fishes.