If you normally use your phone in areas with a poor Wi-Fi signal or no Wi-Fi at all, you are probably relying on your 4G connection most of the time. You may have also noticed that your connection is constantly switching from Wi-Fi to 4G and vice versa.
The question now is why is 4G turning off when you turn on your Wi-Fi. In this article, we are going to try to give an answer to this question and also give some tips on what to do if your phone doesn't switch back to 4G when Wi-Fi is unavailable or off.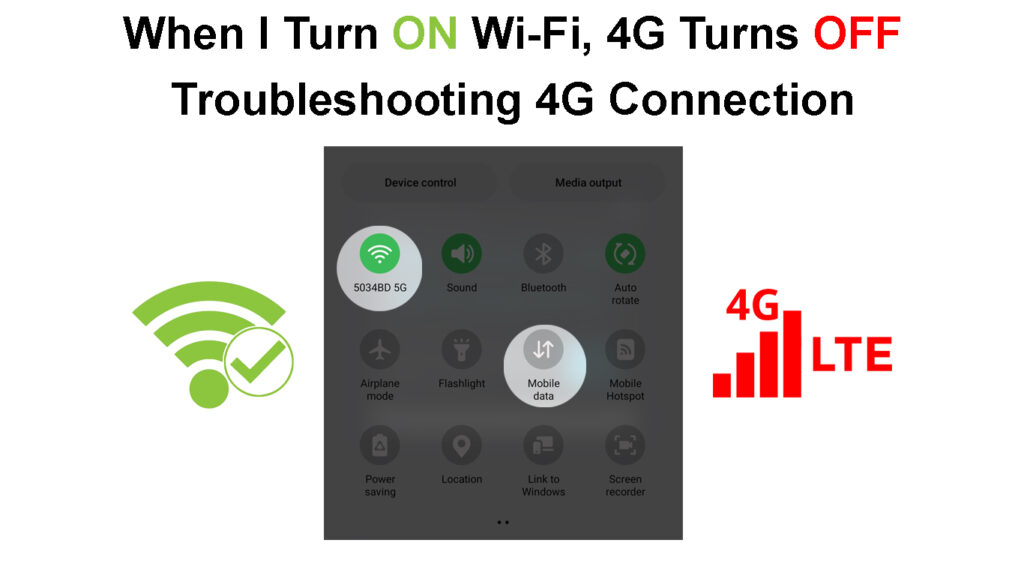 Why Is 4G Turning Off When I Enable Wi-Fi?
The truth is – your smartphone is designed to rely on the best signal. Basically, if you are using 4G at the moment, and then your phone detects a strong Wi-Fi signal, it will switch automatically to it. At the same time, when the Wi-Fi signal becomes too weak or it disappears, the 4G will be active again.
This is how things work when there are no problems. Your smartphone uses one data source at a time and it will switch automatically if you have both data sources, 4G and Wi-Fi enabled.
However, there is a problem when the phone won't switch to the other source of data when one source stops working. So, if that happens to you, here are a few solutions to try.
Why Is Wi-Fi Prioritized Over 4G?
Our smartphones are designed to automatically prioritize Wi-Fi data over mobile data. There are several good reasons for that:
It is cheaper to use

Wi-Fi

and you don't have to worry about going over the limits of your data plan.
Wi-Fi offers a better connection quality when compared to a 4G connection.
When using Wi-Fi, your smartphone uses less power. You must have noticed by now that when you use 4G, your battery drains out much faster than when using Wi-Fi.
Wi-Fi Vs. Mobile Data
Phone Doesn't Switch Back to 4G – What to Do?
Here are a few things to try when you notice that your 4G doesn't turn on when your Wi-Fi goes off.
Restart Your Device
The first thing to do whenever you are having problems with your smartphone, in this case when it won't switch back to 4G, is to restart it.
Simply turn your iPhone or Android phone off and then turn it on after a minute.
When your smartphone reboots check whether your 4G becomes active when there is no Wi-Fi.
How to Restart a Samsung Phone
How to Restart an iPhone
Turn Off Wi-Fi Manually
Sometimes a glitch in the settings may cause our device to act strangely. Normally, the phone should switch connections automatically when we have 4G and Wi-Fi enabled at the same time, along with Wi-Fi Assist.
However, if 4G doesn't turn on again after the Wi-Fi connection is lost, you can try switching off Wi-Fi manually.
Android – Unlock your phone and tap on the Settings icon. Now go to Connections, then tap on Wi-Fi and tap on the on/off button to disable it.

iPhone – Unlock the iPhone and go to Settings. Then tap on Wi-Fi and then tap on the toggle on/off button next to Wi-Fi.

This will disable Wi-Fi and your 4G connection should take over.
Enable Switch to Mobile Data
This is something that can happen from time to time and in most cases, the problem is with the mobile data settings.
To fix this issue, unlock your Android phone and tap on the Settings icon.
Look for Wi-Fi/Mobile data switch and make sure that "Switch to mobile data" is enabled.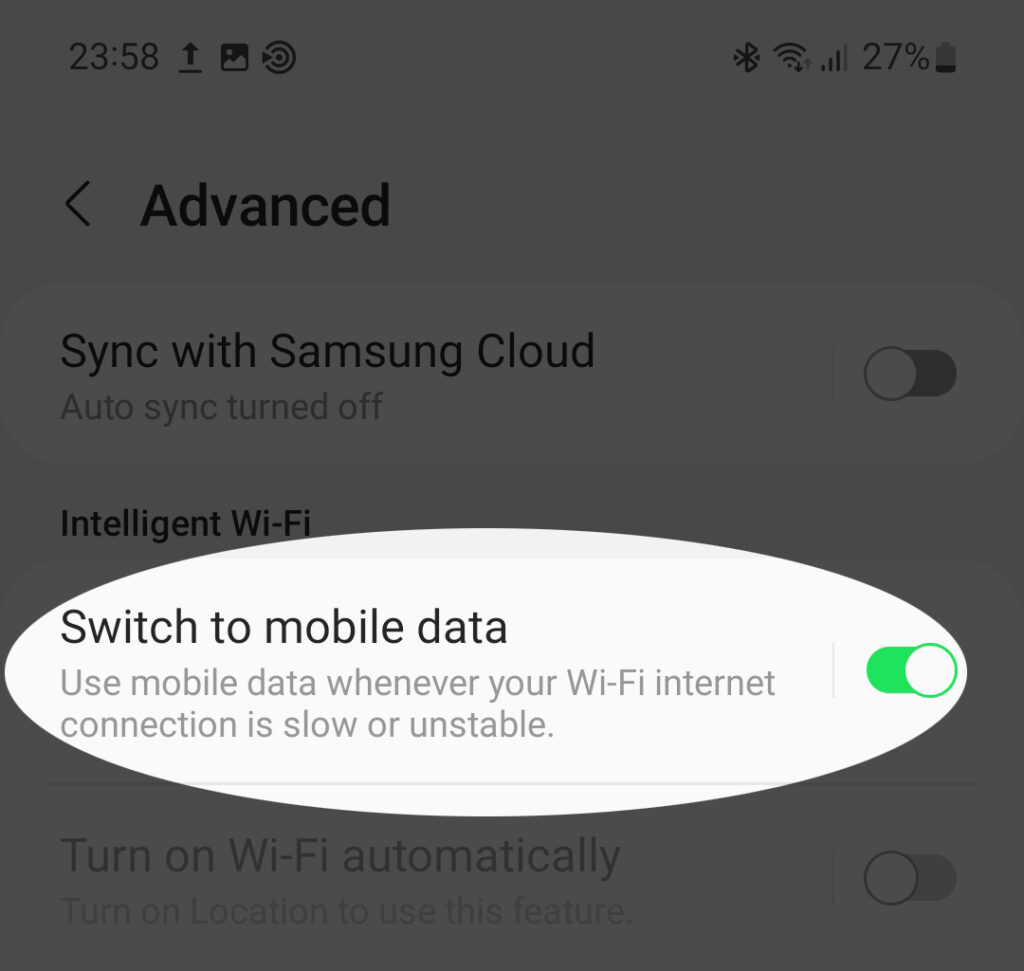 When you enable this option, the 4G should become active again when you turn off your Wi-Fi connection.
How to Enable "Switch to Mobile Data" (Wi-Fi Assist) on a Samsung Phone
Forget Saved Networks or Disable Auto-Join/Auto-Reconnect
When you leave your house, you normally lose your Wi-Fi connection and you expect your 4G to become active again. However, if you come within the range of a network you have been previously connected to, your phone will try to connect automatically because it already has the network profile stored. This will make your 4G connection inactive again.
The best way to prevent this from happening, besides turning Wi-Fi off completely, is to either forget the network or disable the auto-reconnect or auto-join feature.
Android – To forget a network on Android you have to go to Settings first and then tap on Wi-Fi. Now tap on the network name your phone has connected to, and tap on the toggle on/off button next to Auto-reconnect.
Disabling Auto Reconnect on a Samsung Phone
If you want to forget that network, take a look at the bottom of the screen and you should see a small recycle bin icon labeled Forget. Tap on it to forget the network.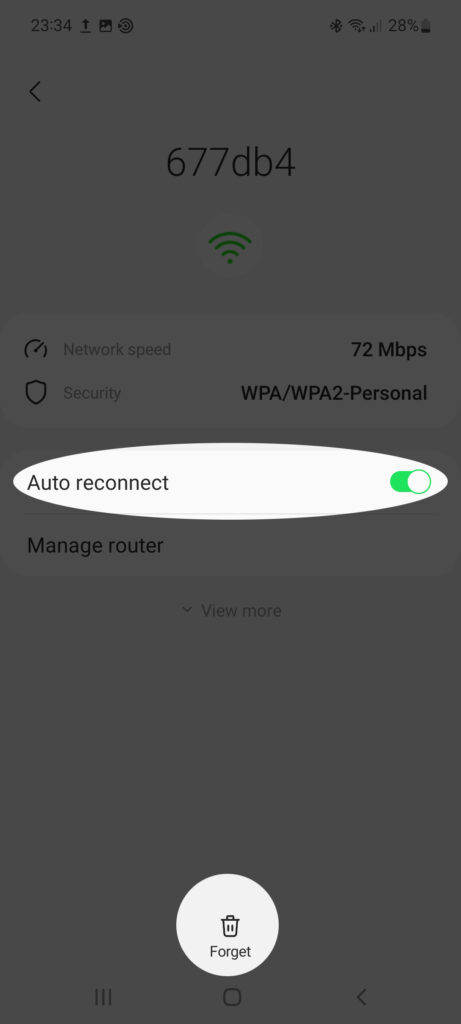 iPhone – If you want to forget a network, all you have to do is to go to Wi-Fi as explained above, then click the blue info icon next to the network name and either click on Forget This Network or turn off Auto-join by clicking the toggle on/off button.
Forgetting a Wi-Fi Network on an iPhone (iOS 16)
When you forget these networks or disable auto-join or auto-reconnect, your phone won't try to connect to these networks and your 4G connection shouldn't drop. To reconnect to forgotten Wi-Fi networks, you will have to enter a Wi-Fi password.
Reset Your Phone Network Settings
Resetting the network settings to the default ones is another way to fix the issue. Before you reset the network settings, you have to know that this will delete all the saved Wi-Fi connections, connected Bluetooth devices, VPN, and other configurations. You will have to connect to your home and office Wi-Fi again, pair your earbuds or speakers, and so on.
Android – Unlock it and go to Settings. Then select General management. Tap on Reset. Now tap on Reset network settings and in the next pane tap on Reset again.
How to Reset Network Settings on a Samsung Phone
iPhone – Unlock it and tap the Settings icon. Then tap on General. Scroll down to Transfer or Reset iPhone and tap on it. Select Reset. Then select Reset network settings. If asked, enter the phone's PIN or password.
How to Reset Network Settings on an iPhone (iOS16)
After you reset your network settings you will have to reconnect your devices, but also pay attention to whether your 4G connection activates when Wi-Fi is off or unavailable.
Final Words
While many users report that their 4G turns off when they turn on their Wi-Fi, this is not a real problem – it's the way your smartphone is designed to work. It selects the connection that is stronger and more reliable. And it always prioritizes Wi-Fi, as discussed above.
Of course, when the Wi-Fi connection is unstable and your phone constantly switches between 4G and Wi-Fi, it can be pretty frustrating and your online experience won't be great. In such cases, it is better to completely disable Wi-Fi and use the 4G connection only.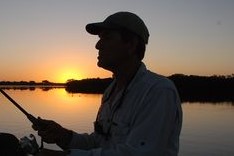 Hey, I'm Jeremy Clifford. I hold a bachelor's degree in information systems, and I'm a certified network specialist. I worked for several internet providers in LA, San Francisco, Sacramento, and Seattle over the past 21 years.
I worked as a customer service operator, field technician, network engineer, and network specialist. During my career in networking, I've come across numerous modems, gateways, routers, and other networking hardware. I've installed network equipment, fixed it, designed and administrated networks, etc.
Networking is my passion, and I'm eager to share everything I know with you. On this website, you can read my modem and router reviews, as well as various how-to guides designed to help you solve your network problems. I want to liberate you from the fear that most users feel when they have to deal with modem and router settings.
My favorite free-time activities are gaming, movie-watching, and cooking. I also enjoy fishing, although I'm not good at it. What I'm good at is annoying David when we are fishing together. Apparently, you're not supposed to talk or laugh while fishing – it scares the fishes.