Peerless Network is an incredible innovation within the telecommunication industry. It is a telecommunications service provider offering telecommunication services to national and global carrier companies. It is important to note that Peerless Network is not a telemarketing company itself, but it provides such services to carrier companies.
The carrier companies may include a wide range of telecommunication companies and network service providers. Peerless Network's services may include SIP Trunking and SD-WAN services as they work with the carrier companies.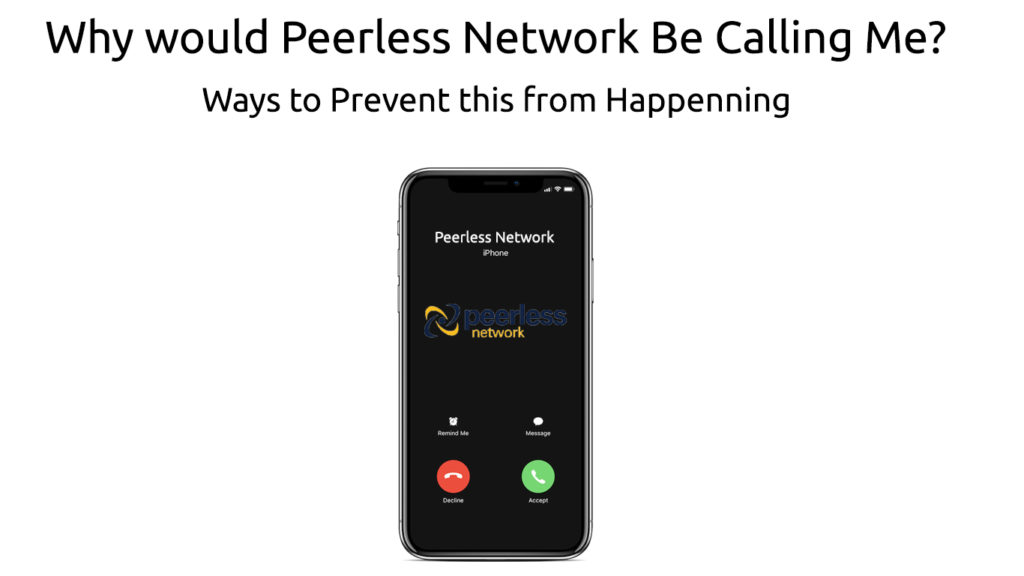 Peerless Network
Peerless Network works and incorporates telecommunications services in the telemarketing industry to offer better connections to customers. Individuals can have a better networking and business communication experience with the carriers working with Peerless Network through toll-free customer service.
Many people have brought forward reports of Peerless Networks contacting them. Most of the time, the calls are not from the Peerless Network company. Hackers and robocalls manage to spoof the calls so that the customers think the Peerless Network is calling them.
There are several ways to stop these calls, which the Peerless Network also offers to prevent scammers from accessing their customers all around the globe.
Why Is Peerless Network Calling Me?
Peerless Network does not directly communicate with its customers or those who use it indirectly through the global or national carriers. It is possible that the carrier companies, such as network service providers, may contact their customers through the Peerless Network but only through official means.
First, Peerless Network uses VoIP services while offering communication services with its customers. VoIP is Voice-over-Internet Protocol, and it is a service that allows the user to make calls over a stable Internet connection. The VoIP service allows the customers to have stable and reliable communication while carrying out their business. Therefore, those claiming to be from the Peerless Network company itself are scammers and hackers impersonating workers from the company for malicious reasons.
As much as the company offers better communication services to its consumers and carrier companies, many hackers have found a way to commit cyber-crime while using Peerless Networks as a cover.
As a customer, you will have to remember that Peerless Network is not a telemarketing company. Therefore, it will not advertise any products and services or ask people for their personal information through calls.
Overseas scammers are likely behind such calls. Sometimes, the scammers will impersonate the Internal Revenue Service (IRS) to threaten the customers and scam them of their money and obtain their bank account information. Due to the fear of committing tax fraud, many people fall victim to such calls.
Other scammers will act as robocalls and marketers where they will ask you to participate in surveys concerning the Peerless Network company. The hackers will also use this opportunity to obtain personal information with malicious intent. The intention is mainly to scam you off money.
Generally, receiving such calls is very annoying and disturbing. Some scammers will go to the extent of even threatening and insulting you if you do not accept their demands. Hence, reporting and blocking such numbers is always essential to avoid future disturbance.
There are a few steps that Peerless Network, in collaboration with the government and other carrier companies, offers to prevent such callers. Customer satisfaction is paramount, including safeguarding them from harmful attacks within cyberspace.
Ways to Prevent Peerless Network from Calling
Blocking a number in your phone is the easiest way to prevent unnecessary calls. You can use in-built settings from your phone or other applications that can offer the same service to avoid such calls. Once you add the number to your block list, you will not receive unnecessary calls or messages from the number.
Sometimes, the scammers have more than one number that they can mask. Block such numbers immediately when they contact you.
As a customer, you can also opt for the VoIP services option to add a number to the "deny list". You will need a stable Internet connection, and the process will take about 24 hours for the Peerless Network registry to add a new number to the "deny list".
Since many carrier companies use Peerless Network services, each carrier comes with its carrier code. The carrier code is present in the number that contacts you. Scammers and hackers find ways to spoof the numbers to make it appear as if it is coming from your carrier. Therefore, it is essential to notify the carrier you are using, and they will be able to shut down the number within 24 hours.
You might also decide to report it to the Peerless Network customer service. However, this might take about 31 days for the update in the registry to complete.
Write an email to Peerless Network
Peerless Network offers a platform where you can report harassment by writing to them using an email. They provide it on their website if your carrier does not resolve the issue. All you need to do is include details, such as the caller's name and contact and send it to [email protected].
Use the National "Do Not Call" Registry
The Peerless Network has taken measures to curb cyber-crimes. Especially those that are done under their company name.
The launching of this registry has proven to be a very fruitful decision. The Federal Trade Commission (FTC) has direct power over the registry to ensure that the consumers have complete protection against scammers. Therefore, adding your name and contacts to the registry will eliminate any chance of cybercrimes against you.
You can access the registry through the Peerless Network official website. Their "do not call registry" is under the contact drop-down menu on the right side of the screen.
Then, all you have to do is add your name and contact details and click send. It will then take up to 31 days for the registry records to update this information.
If the Peerless network is still contacting you, there is an option to fill out a form taken up to the national "Do Not Call" Registry. To do this, go to www.DoNotCall.gov where you will find the form. Once you fill out the form, the carriers will receive this information. They will work to remove your contact from any marketing records within those 31 days. Therefore, you will permanently have no contact with the scammers.
Conclusion
Peerless Network has grown to offer telecommunication services among carrier companies globally over the years.
These services improve customer service and help businesses run smoothly within their marketing and communication departments. However, many hackers have seen this as an opportunity to conduct malicious acts and scam people of money through threats.
Therefore, it is essential to remember that Peerless Network is not a telemarketing company. Hence it will never contact its customers for any marketing reasons. You should always remain vigilant and report any scammers through the proper channels to minimize the risks of cyber-crime.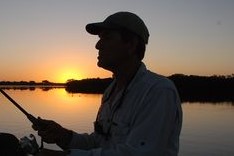 Hey, I'm Jeremy Clifford. I hold a bachelor's degree in information systems, and I'm a certified network specialist. I worked for several internet providers in LA, San Francisco, Sacramento, and Seattle over the past 21 years.
I worked as a customer service operator, field technician, network engineer, and network specialist. During my career in networking, I've come across numerous modems, gateways, routers, and other networking hardware. I've installed network equipment, fixed it, designed and administrated networks, etc.
Networking is my passion, and I'm eager to share everything I know with you. On this website, you can read my modem and router reviews, as well as various how-to guides designed to help you solve your network problems. I want to liberate you from the fear that most users feel when they have to deal with modem and router settings.
My favorite free-time activities are gaming, movie-watching, and cooking. I also enjoy fishing, although I'm not good at it. What I'm good at is annoying David when we are fishing together. Apparently, you're not supposed to talk or laugh while fishing – it scares the fishes.