At the early stage of Wi-Fi development, it used to be very expensive since it was a new technology and was meant to penetrate the high-end users. Over time, as more people were using the service, the cost of Wi-Fi service dropped due to the effect of economies of scale. So, how much does Wi-Fi cost per month in an apartment?
If you have recently bought an apartment or moved to a new one, one of the first things you need to do is find the right internet plan for your new home. If you're struggling to find the right one, you've come to the right place. 
In this post, we have prepared some indications and analysis of the various Wi-Fi plans suitable for apartments currently offered by several Internet Service Providers. There are many different providers, and the cost depends on multiple factors, such as the type of service (DSL, cable, fiber, or satellite), speed, and location.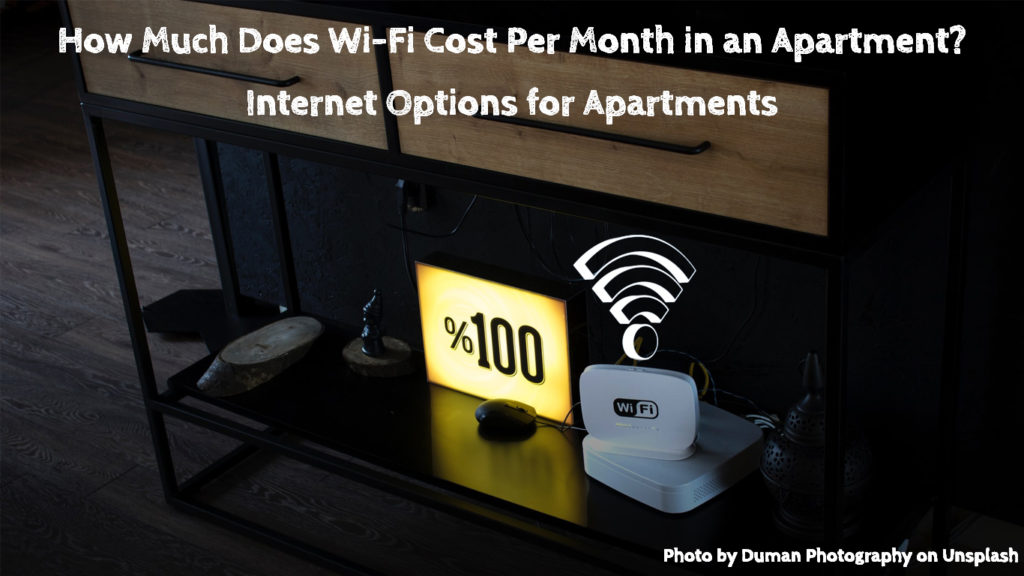 Things to Consider Before Subscribing to an Internet Plan
Firstly, you need to know your internet needs before committing to a monthly plan. Here are the things you need to consider:
How many people will be using the internet in your apartment?
What are they going to use the internet for? Is it for work, study,

gaming

, or other recreational activities?
Are they going to use the internet at the same time?
If you're still unsure about how much internet your household needs, check with the FCC (Federal Communications Commission), which provides a manual called Household Broadband Guide to assist you in deciding what internet speed is optimal for your needs. Moreover, knowing how much internet you need will help you find the perfect plan that offers both variety and affordability.
FCC recommendations are a bit conservative if you ask us. Our recommendation would be to get at least 50 Mbps, even if you're living alone. A family requires at least 100 Mbps.

FCC Household Broadband Guide
Do you Have Free Wi-Fi in Your Apartment?
It depends on the building and landlord. Sometimes, you'll get free Wi-Fi when you rent an apartment. But, it's not exactly free because normally, the Wi-Fi fee is inclusive of your monthly apartment rent or your utility bill.
However, if your apartment already provides Wi-Fi, you don't have to pay an installation fee, and you can forget about choosing a plan or managing the monthly bill.
Recommended reading:
If your apartment includes Wi-Fi, it'll be great if you know its features, such as the internet speeds, data caps, and how many devices you can connect at a time. In addition, it would be great if you could customize the apartment Wi-Fi since everyone's internet needs are different.
With most people working and studying from home lately, you need to ensure the apartment Wi-Fi is fast and powerful enough to accommodate heavy bandwidth applications. 
Wi-Fi Average Cost per Month
There is a sea of Internet Service Providers offering different kinds of internet, with each ISP offering several plans. But you can see a general trend in their offers – typically, they advertise three tiers. Each tier features different connection speeds and additional features. The max speed is usually 1,000 Mbps.
Usually, these three tiers are not the only plans offered by the provider – you can get more info about the plans if you schedule a meeting with a provider representative or if you give them a call. Read on to learn more about the three tiers and their costs.
Third Tier
Recommended for 1-4 users doing basic web searches and emailing.
Suitable for streaming music/TV/Videos on many devices, video conferencing, online gaming, etc.
Average cost: $50 per month. 
Second Tier
Typical speeds are from 200 Mbps to

400 Mbps

.
Recommended for 2-5 users and moderate to heavy internet usage.
Suitable for streaming music/TV/Videos on many devices, video conferencing, online gaming, etc.
Average cost: $70 per month. 
First Tier
Typical speeds from 400 Mbps to 1,000 Mbps (1 Gbps) – the fastest internet plan.
Recommended for households with more than 5 users and for heavy internet usage, including creative professionals.
Average cost: $110 per month.
Various Wi-Fi Plans in the Market
The US is home to a ton of Internet Service Providers. Depending on your area, you'll have a wide selection of Wi-Fi plans based on your needs and preferences. Two main criteria for choosing an internet plan are speed and price. In short, everyone is looking for the best speed at the lowest or most affordable price.
Another thing you need to look for is the promotions run by the ISPs that offer significant discounts for their internet plans. Typically, the discounted fees will be active for the first 12 to 24 months. After that, you will have to pay the standard monthly rate.
Sometimes, you have to pay for some other hidden costs because they are normally stated in small prints. You might miss the information on additional expenses, such as installation fees, taxes, and equipment/router/modem rentals. (Tips: please read all the fine prints and asterisks).
Here are some of the cheapest plans provided by the top Internet Service Providers in the US:
Different Types of Internet Services
Most ISP offers a few types of internet plans running on different technologies. 
Cable – it transfers internet data via

coaxial cables

. Therefore, if you live in areas with severe and unpredictable

weather conditions

, you will experience frequent disruptions and outages. Cable is almost just as good as fiber, but the biggest downside of cable internet is

low upload speeds

.
DSL – stands for Digital Subscriber Line. It delivers internet signals via telephone lines. It's somewhat outdated and runs at slower speeds. However, it's cheap since the telephone facility already exists. Therefore, if you only use the internet for general purposes like emailing and web browsing, the DSL internet plan is more than adequate for you.
Fiber – Fiber internet offers the fastest speeds (both download and upload) because data is transferred via high-tech fiber-optic cables. It's great for users who need reliable and fast internet speeds.
Satellite – you need a satellite dish to capture signals coming from the satellites in outer space. Therefore, it's available to people no matter where they are, as long as the signals are not interrupted by thick clouds or other obstacles. For that reason, it's a favorite choice for customers staying in rural areas. The biggest downsides of satellite internet are high costs, very high

latency

, and relatively

low speeds

.
Conclusions
Whether your apartment provides Wi-Fi or not, you still need to analyze your internet needs. If you and your household members use low to moderate internet, the Wi-Fi provided by the apartment or the landlord could be just enough to fulfill your needs. 
On the other hand, if you use a lot of internet and run high-level, bandwidth-sapping applications, you need to employ a separate and capable Wi-Fi plan. However, you can still check if the apartment Wi-Fi allows modification to suit your internet requirements.
There you have it – now you know what to expect when it comes to monthly Wi-Fi costs for your apartment. Hopefully, our in-depth analysis made it easy for you to decide what plan is right for you and your family.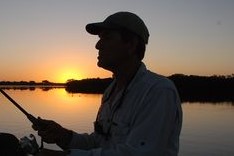 Hey, I'm Jeremy Clifford. I hold a bachelor's degree in information systems, and I'm a certified network specialist. I worked for several internet providers in LA, San Francisco, Sacramento, and Seattle over the past 21 years.
I worked as a customer service operator, field technician, network engineer, and network specialist. During my career in networking, I've come across numerous modems, gateways, routers, and other networking hardware. I've installed network equipment, fixed it, designed and administrated networks, etc.
Networking is my passion, and I'm eager to share everything I know with you. On this website, you can read my modem and router reviews, as well as various how-to guides designed to help you solve your network problems. I want to liberate you from the fear that most users feel when they have to deal with modem and router settings.
My favorite free-time activities are gaming, movie-watching, and cooking. I also enjoy fishing, although I'm not good at it. What I'm good at is annoying David when we are fishing together. Apparently, you're not supposed to talk or laugh while fishing – it scares the fishes.