It is common knowledge that today one cannot imagine life without the Internet. Whether it is a matter of household needs or business obligations, the Internet has become the main necessity for everyone.
Most of us have a laidback attitude when it comes to buying an internet plan. We don't take it seriously, but we should. Exploring your options and analyzing available plans could save you lots of money in the long run. That's why you should read this article to the end.
When it comes to choosing an internet service, monthly cost and speed are usually the most important factors to consider. However, there are a few other crucial elements that might influence your monthly Wi-Fi prices. Here's a list of things to think about when determining how much you should spend on internet service:
Internet availability at your location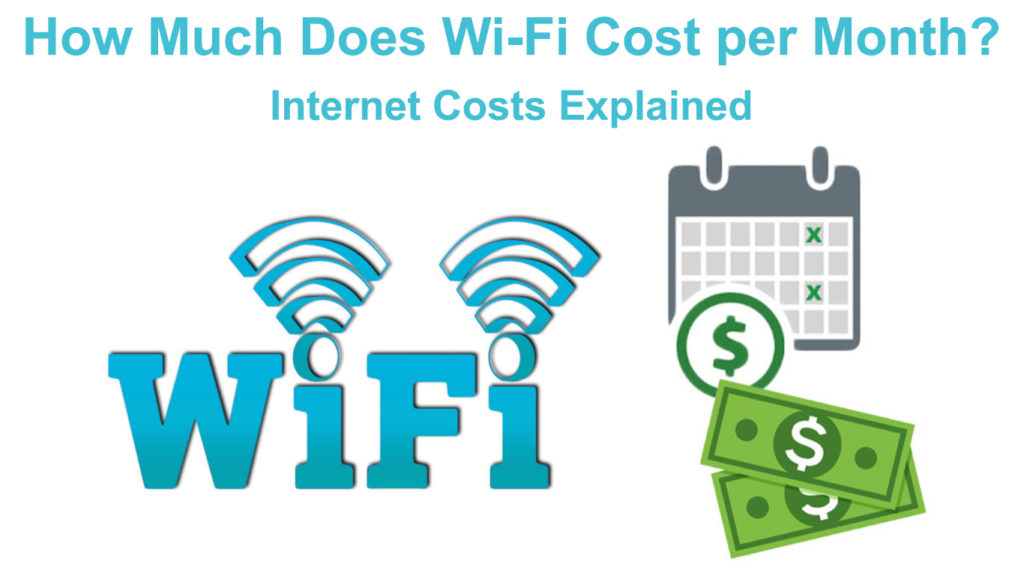 As with other things, the cost of the internet varies greatly depending on a variety of factors, but the most important factor is geography. For example, the price of the Internet for residents at one end of the country may be much lower than the price paid by residents at the other end of the country.
Average Monthly Wi-Fi Costs
In general, the average monthly cost of Wi-Fi should not exceed $50. The usual Wi-Fi bill will cost between $60 and $100 for those who desire a more complete package (higher speeds, whole-home Wi-Fi, high data limits).
Actually, you don't really have to pay for Wi-Fi because it is simply how you connect to your home network wirelessly. You just have to pay for the internet plan. However, most ISPs impose an additional fee for Wi-Fi-capable modems and routers, often $5–$15 per month. In general, it makes no difference whether you use a Wi-Fi network or not because you need a modem and router to access the internet.
If you don't want to pay for equipment rental, you may get a Wi-Fi-capable modem (gateway) for a reasonable price. The price ranges between $50 to $200, depending on the functionality and features you want.
As a result, the cost of Wi-Fi is made up of your monthly subscription fee plus the cost of renting or purchasing your equipment.
What Internet Service Providers Are the Cheapest?
In certain cases, customers pick their ISP based solely on the price of the internet service, which is a completely appropriate method of decision-making. We've compiled a list of the finest options when the sole need is a cheap monthly fee.
RCN Internet provides the most affordable plan on the market, beginning at $19.99 a month with an additional $4.95 for rental equipment if necessary.
Another wonderful choice for individuals looking for inexpensive internet is Optimum internet. Their monthly plans start at $24.95 and include the option of not paying equipment rental fees.
Frontier Internet is also an excellent option when looking for the lowest internet prices, with monthly rates starting at $24.99.
Things to Watch Out for When Looking for a Cheap Internet Plan
What Is the Price of High-Speed Internet?
According to some research, the average price of high-speed internet is $56 a month.
This eliminates all internet plans with download rates lower than 25 Mbps because fast internet requires 25 Mbps or greater speed. To summarize, speeds under 25 Mbps are usually adequate for one person, but if you have more than one person living with you in your home, and you all use the internet and watch TV, you will need to double or even triple the speed.
ISPs now provide plans with the fastest available speeds, but this comes at a greater monthly cost. If you merely use the Internet for Facebook or casual browsing, there is no need to pay for Gigabit plans. However, if you have a large family and they all want to use the internet at the same time, Gigabit speed may be worth paying for.
Internet Speed Guide – How Much Speed Do You Really Need?
The Price of DSL
As for DSL internet, according to some analyzes of various DSL plans, the average bill is around $50. The minimum price for a DSL plan is $27 per month, while the maximum is $75 per month.
It is known that DSL internet is one of the oldest fast internet technologies, which is why its price is lower. Users who do not need fast internet (or those who can't get cable or fiber) often opt for DSL.
The Price of Fiber Internet
High-speed internet is made possible by fiber optic cables, which transmit binary signaling light at extraordinarily high speeds. This is currently the fastest commercial internet connection available. The average monthly price of fiber internet in the United States is roughly $65 per month.
The Price of Satellite Internet
The slowest type of internet connection is definitely satellite internet, but it is very convenient because it is available everywhere and does not rely on landlines. Its technology is based on original satellites and antennas (satellite dishes). For this reason, it is suitable for individuals living in remote locations, in rural areas. If you opt for this type of internet, you will spend about $90 a month on average.
Is There any Additional Cost for Internet Service?
Have you ever wondered why your internet bill is higher than usual? There are several answers to this question
Internet subscription includes a few "hidden costs". Here are some of the most typical fees that your ISP may charge you:
Fee for equipment use (rental fee)
Fee for reconnection or reactivation
The fee for equipment use is the cost of renting equipment from the Provider (such as a modem, router, or gateway). You may avoid this fee by purchasing your own equipment, which will also spare you money in the long term.
Installation costs are usually up to $100 but they are one-time costs. If possible, it is best to opt for a self-installation package from your ISP as it is much cheaper than a professional installation.
Also, try asking your IPS for free installation offers.
Data overage costs – Most ISPs in the US impose data caps on their customers. These caps are limits that you shouldn't exceed. However, we often need more data than we bought through the internet plan, so for that reason, there is an overage. The cost of exceeding your cap can be quite high. Most cable ISPs have data caps set between 1TB and 1.25TB. Fiber plans, on the other hand, often come without data caps. Always make sure to check whether your internet plan comes with a cap or not.
Fee for reconnection or reactivation – When you or your ISP suspends your internet service, reconnection or reactivation costs apply. These costs range between $30 and $50.
Fee for early termination – These costs occur only if you have subscribed to the internet plan with the contract. The minimum contract length is 1 or 2 years, depending on the provider and your plan. If you need to terminate the contract earlier, you will have to pay a certain fee. In this case, the exact amount of compensation depends mostly on the time left until the expiration of the contract.
It may also depend on the provider. Some of them offer a contract repurchase service. To avoid this type of fee, it is best to think carefully about your future needs and plans. If you are renting an apartment and don't plan to stay there, it's probably better not to sign a long-term contract.
If you are late in paying your bill, it is understandable that you will have to pay an additional fee. You will certainly pay between $5 and $10 for each delay, but sometimes these costs can be higher.
In Conclusion
We will give you some ideas and tactics to reduce the cost of your internet subscription:
Always do your research

– analyze all available internet offers in your neighborhood. That way, you could save more than $200/year.
When choosing internet deals, opt for the ones with lower additional fees (lower rental fees, etc.)
Choose an internet plan that does not require annual contracts or does not have data caps.
We hope this information has aided you in selecting the best internet package for your needs.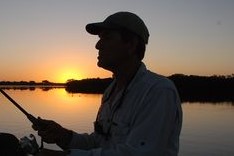 Hey, I'm Jeremy Clifford. I hold a bachelor's degree in information systems, and I'm a certified network specialist. I worked for several internet providers in LA, San Francisco, Sacramento, and Seattle over the past 21 years.
I worked as a customer service operator, field technician, network engineer, and network specialist. During my career in networking, I've come across numerous modems, gateways, routers, and other networking hardware. I've installed network equipment, fixed it, designed and administrated networks, etc.
Networking is my passion, and I'm eager to share everything I know with you. On this website, you can read my modem and router reviews, as well as various how-to guides designed to help you solve your network problems. I want to liberate you from the fear that most users feel when they have to deal with modem and router settings.
My favorite free-time activities are gaming, movie-watching, and cooking. I also enjoy fishing, although I'm not good at it. What I'm good at is annoying David when we are fishing together. Apparently, you're not supposed to talk or laugh while fishing – it scares the fishes.