The evolution from wired connections to wireless is among man's most efficient changes. With the invention of Wi-Fi, it became easier to use different complementary features that make life easier.
One such complementary feature is Wi-Fi Direct, which facilitates Wi-Fi direct printing. The two go hand in hand and have shortened the process of sharing files that need to be printed. Keep reading as we look at how Wi-Fi direct printing works and its relation to Wi-Fi direct.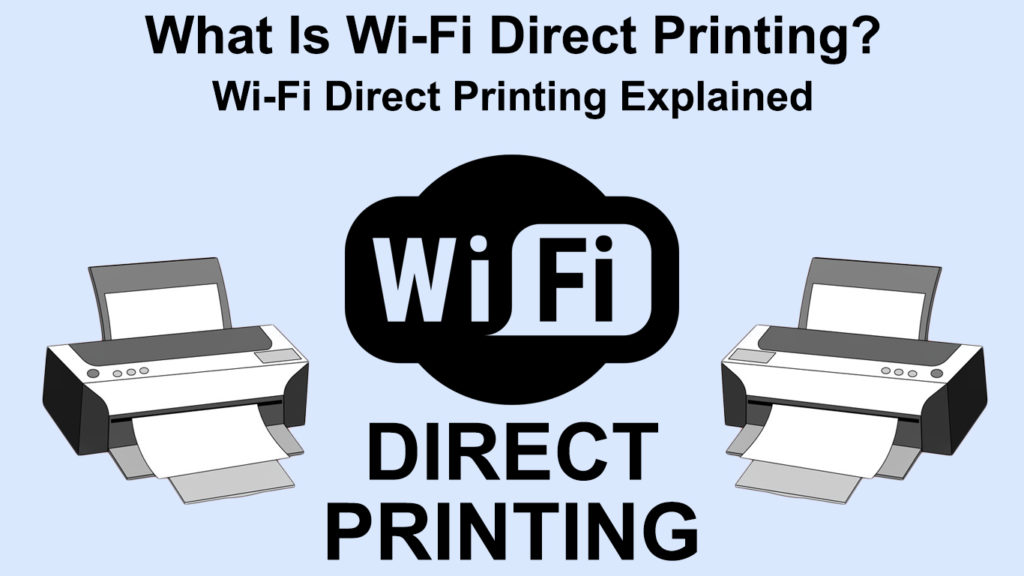 What Is Wi-Fi Direct?
Wi-Fi Direct is a configuration setting that allows devices to connect directly to each other over Wi-Fi without an access point or router. You do not need an internet connection when connecting devices over Wi-Fi Direct either.
Wi-Fi direct will form a peer-to-peer wireless connection between two Wi-Fi Direct capable devices using wireless radio frequencies.
Specifically, devices like printers, phones, gaming consoles, and even cameras create their Wi-Fi networks even though they are primarily not built for broadcasting Wi-Fi without the internet.
Wi-Fi Direct Explained
https://www.youtube.com/watch?v=VKGdSk2fNvg
How Does Wi-Fi Direct Work?
Wi-Fi Direct has a very easy-to-understand working principle. Unlike routers, Wi-Fi Direct uses soft access points (SoftAPs) to facilitate wireless connections.
That means Wi-Fi Direct uses software-based access points, unlike routers that use hardware components for broadcasting Wi-Fi.
The software configuration allows devices to directly connect without needing an access point or extra hardware.
When set up, one device will work as an access point while the other connects to the network, creating a direct link between the devices.
Additionally, since Wi-Fi direct is a Wi-Fi alliance creation, it can use Wi-Fi security protocols to ensure the safety of your connection.
It uses both Wi-Fi Protected Set up (WPS) and Wi-Fi Protected Access (WPA/WPA2) protocols to ensure the established connection cannot be easily manipulated.
Wi-Fi Direct also has Wi-Fi direct discovery and service discovery, enabling it to determine what type of service you need from a Wi-Fi Direct device.
Also, a Wi-Fi Direct device can show you what other devices are available nearby and the services these devices can offer.
For instance, if you intend to print a photograph, the service discovery will show only the devices that can perform this task.
Devices that Use Wi-Fi Direct
All Android phones with the 4.0 Ice-cream Sandwich operating system and later ones come pre-installed with Wi-Fi Direct, making the range of devices that support the feature wider.
Interestingly, only one device has to be Wi-Fi Direct compatible for you to use the feature. Also, Wi-Fi Direct can connect different devices even though they are from different manufacturers.
Recommended reading: What is VZW Wi-Fi? (Do I Want VZW Wi-Fi Calling ON or OFF?)
However, the device manufacturer determines the effectiveness of the feature as some have poor functionality. Samsung devices are among the devices that adequately support Wi-Fi direct and support connectivity with other Samsung devices. Often, devices from different manufacturers can connect via Wi-Fi Direct but cannot transfer files without the help of a third-party app.
iOS also used to have Wi-Fi Direct but dropped the feature as of March 2016 and replaced it with the proprietary Multipeer Connectivity, a key player in the Airdrop and Airplay features.
AirDrop Feature on iOS Device
https://www.youtube.com/watch?v=CVLdVmUiqqU
Wi-Fi Direct was also included in the native API of Windows 8 and Windows server 2012, replacing the Ad hoc mode that worked in a similar manner as Wi-Fi direct.
Gaming consoles like Xbox One also use Wi-Fi Direct for a stronger and improved connection to other wireless devices.
Modern printers have Wi-Fi direct to facilitate wireless printing, as we will see in the following section.
Additionally, TV manufacturers like Sony and LG also include Wi-Fi Direct in their TVs to facilitate screen mirroring from other Wi-Fi devices.
Using Wi-Fi Direct for Screen Mirroring
Roku devices also use Wi-Fi direct to communicate between the Roku streaming device and the Roku remote. Other streaming devices like Chromecast also use Wi-Fi Direct to establish reliable connections to transfer data faster and easier.
What Is Wi-Fi Direct Printing?
Most new printers are equipped with Wi-Fi Direct, making the printing process less cumbersome.
Wi-Fi direct printing makes it easier to print documents on various printers from Wi-Fi-capable devices.
A key feature of Wi-Fi Direct printing is that it does not require an internet connection or a router or access point.
Wi-Fi Direct printing uses Wi-Fi Direct technology that connects the printer and a Wi-Fi-capable device. Once the connection is established, one can send documents wirelessly to the printer for printing.
How to Print Over Wi-Fi Direct
You can print documents directly from your PC, phone, or tablet using Wi-Fi Direct printing.
The procedures might vary depending on the printer brand, so always consult the user guide for the correct steps.
iOS devices might require you to download companion apps from the AppStore to enable compatibility between your printer and iPhone.
Printing Over Wi-Fi Direct on Windows
To print using Wi-Fi Direct from a Windows computer, you should first ensure the computer has the appropriate printer drivers.
In most instances, printers like those from HP come with a CD with the drivers. Alternatively, you can download the drivers from the printer's manufacturer's website. However, if you choose to download the drivers, ensure you are on the correct website to avoid loading malicious programs onto your computer.
Recommended reading: Luma Wi-Fi (Is Luma Wi-Fi Worth It?)
It is preferable to get the printer drivers from your printer manufacturer as the generic Windows printer drivers often malfunction.
To print over Wi-Fi Direct, first, activate Wi-Fi Direct from your printer; the steps are detailed in the printer's user manual. However, some printers require a more complex procedure to print over Wi-Fi direct, like HP printers.
Always ensure a paper is already loaded on the printer tray before establishing a Wi-Fi Direct connection.
Once you have enabled Wi-Fi direct on your printer, connect your Windows computer to the printer's wireless SSID, which often starts with DIRECT-XXXX.
The printer's direct Wi-Fi network password is usually on the printer's network information option from the printer's control panel.
If the printer does not have a screen display, you can press the information button, and the printer will print a sheet with the printer's information
Alternatively, you have to add the printer to the Windows printers and scanners list for some models. To do this:
Click on the search icon on your Windows computer
Type Printers and Scanners, then press Enter.
Next click, Add a printer or scanner>Show Wi-Fi direct printers
Then click on the option that starts with DIRECT, followed by your printer's model name.
Once you find it click on Add device, then enter the

WPS

pin once prompted.
Click on Next to finish establishing your connection.
When done, locate the file you want to print, right-click on it and select Print to begin printing the document.
Remember always to enter the password as quickly as possible. That was because there is a time limit; otherwise, you would have to start the process again.
Also, you can find the pin on the printer's network connections page or its information sheet if you printed one.
Should finding any printer passwords seem challenging, consult the printer's user manual for assistance specific to your printer model.
How to Print Using Wi-Fi Direct from Windows 10/11 (HP Printers)
Check if Your Windows Device Supports Wi-Fi Direct
If you want to ensure that the Windows device you have supports Wi-Fi direct for your peace of mind, you can do so with a few steps.
The first thing is to search for the Command Prompt and run it as an administrator.
Next, type ipconfig/all into the command prompt and hit enter.
Check if your device shows the Microsoft Wi-Fi Direct virtual adapter among the listed components. If the adapter is listed, then your devices have Wi-Fi direct.
Print over Wi-Fi Direct from Android
When it comes to printing over Wi-Fi Direct from an Android device, most printers require you to download an application from Google Play.
For instance, HP uses an app called HP print service plugin or HP Smart app, while Epson printers use iPrint, all available on Google Play.
The process of printing using Wi-Fi Direct from an Android device might prove challenging to most users; therefore, ensure to follow the printer manufacturer's instructions keenly.
How to Print Using Wi-Fi Direct from an Android Device (HP Printers)
Print over Wi-Fi Direct from iOS
You could also print using Wi-Fi Direct from iOS if the printer broadcasts its wireless SSID. To do this:
Navigate Settings on your iOS device, tap on Wi-Fi, and connect to the printer's wireless network. The Wi-Fi name starts with direct, followed by the printer brand name.
Once you connect them, open the document you want to print and select the option print.
Then select Air Print, then tap Print to print the document.
However, printers have better companion apps that can make the printing device seamless. You can also find the applications listed in the Apple store.
You can also connect to a Wi-Fi Direct capable printer from a macOS by joining the wireless broadcast from the printer.
How to Print Using Wi-Fi Direct from an iOS Device (HP Printers)
More About Wi-Fi Direct Printing
Always ensure you have disconnected wired connections to your printer when you want to print wirelessly. Most printers are designed to prioritize wired connections over wireless ones.
Additionally, some printers can only connect to a single device, while others can connect close to 5 devices simultaneously.
Therefore, always be aware of your printer's capabilities to rule out minor problems early.
Conclusion
Wi-Fi direct printing is a gamechanger, and it works better than Bluetooth printing which is slower. We eliminate the need for Ethernet or USB cables through Wi-Fi Direct printing. Also, since most Wi-Fi devices come with Wi-Fi Direct, printing over this technology is more convenient. Therefore, the next time you get a printer, ensure you get one with Wi-Fi direct to have an easier time printing your files.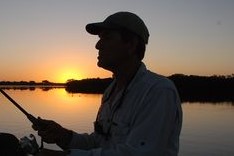 Hey, I'm Jeremy Clifford. I hold a bachelor's degree in information systems, and I'm a certified network specialist. I worked for several internet providers in LA, San Francisco, Sacramento, and Seattle over the past 21 years.
I worked as a customer service operator, field technician, network engineer, and network specialist. During my career in networking, I've come across numerous modems, gateways, routers, and other networking hardware. I've installed network equipment, fixed it, designed and administrated networks, etc.
Networking is my passion, and I'm eager to share everything I know with you. On this website, you can read my modem and router reviews, as well as various how-to guides designed to help you solve your network problems. I want to liberate you from the fear that most users feel when they have to deal with modem and router settings.
My favorite free-time activities are gaming, movie-watching, and cooking. I also enjoy fishing, although I'm not good at it. What I'm good at is annoying David when we are fishing together. Apparently, you're not supposed to talk or laugh while fishing – it scares the fishes.