Whether you have an iPhone or an android phone, sometimes the Wi-Fi connection might decide to misbehave, for instance, when gaming. An unstable connection has a way of getting under one's skin, not forgetting the monetary losses you might incur as a result.
The reasons for constant disconnection range from software issues to problems with your hardware. We will look at the general issues that might be responsible as we narrow down on solutions that work regardless of your device. By the end of this article, you will have a stable connection so that you can get on with your everyday life. Let's get to it.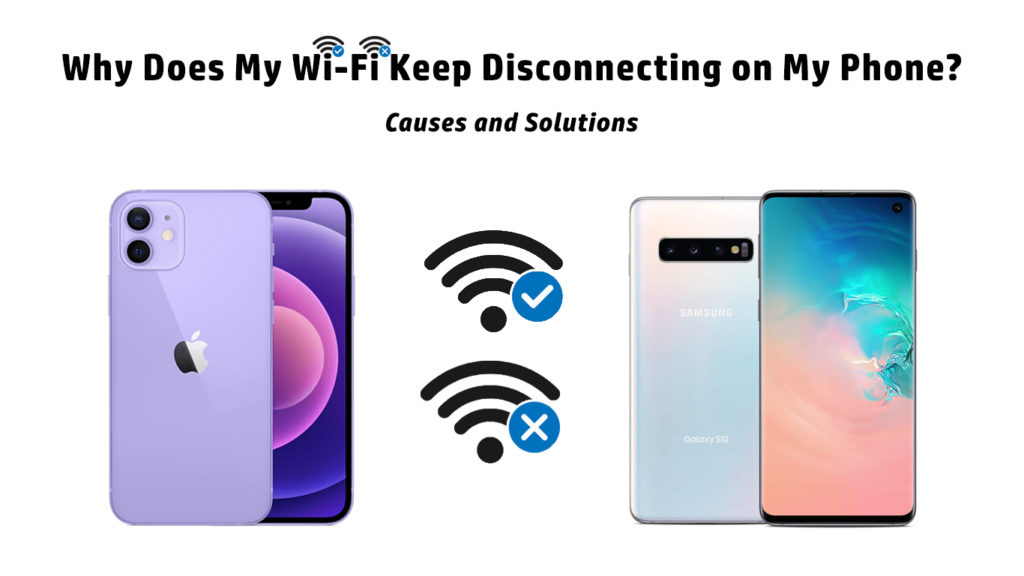 General Causes of Connection Problems
Before looking for advanced solutions, it is vital to try and work on the problem at home to save time and resources. It is important to note that Wi-Fi connection issues rarely have anything to do with your phone and more to do with the router. Below are the possible causes and their fixes.
A simple cause can be you are on the wrong network that shares a name with the network you intend to use but use different passwords. It is easy for a network to share a name, so it would not hurt to confirm your network's name and counter-check the password. You can also forget the network and try reconnecting. 
To forget the network, click on a network for options and select 'Forget Network.'
How to Forget Network on an iPhone
Network Range and Strength
It is easy to wander off away from your router. Confirm that your phone is in range and the router can transmit to your location with its bandwidth. A weak signal would keep disconnecting; therefore, move closer to the router to rule distance out. As a long-term solution, get a Wi-Fi extender so that you can move around and not lose connection.
The first thing you should do with the router is to power cycle. Restarting it could solve a glitch that is causing you a problem.
Switch off the router using the power button to restart, then unplug it from the socket. Please wait for a few seconds before plugging it back. Lastly, wait for the connection light to get steady, and then reconnect.
Consider restarting your phone before connecting to the internet for better chances of solving your problem.
Maybe You Are Locked Out?
Someone can easily deny you access to their network by blocking your MAC address. Depending on your service provider, you can visit your router's configuration page on your computer through your router's IP address. 
Use the admin password and username to access the settings dashboard, and under 'Access Control,' check on the 'MAC Filter' to see if your phone's MAC address is blocked.
To locate your Android's MAC address, tap on Status under Settings>About phone. Your MAC Address should be under Wi-Fi MAC Address.
On iPhone, under Settings, go to General>About. The MAC Address will be in the WIFI Address field. All that is left now is to compare your Address to those on your router's blocklist. 
You could also be experiencing connection issues because the router already accommodates the maximum number of devices it was designed to accommodate. Some routers can only accommodate a few devices at a time so that the connection is optimized to serve you well. 
Fortunately, you can increase the number of devices by visiting the settings option for your router via a browser.
Note that these steps might differ slightly depending on your device and software version.
Check Your Network Settings
If none of the above solutions work, try resetting your network settings. To do this for your Android, go to System, then select Advanced settings under Settings. Then, choose Reset options to reset just the network settings. 
How to Reset Network Settings on an Android Phone (Samsung/Android10)
https://www.youtube.com/watch?v=vgRYED1cf6I
To reset network settings on iPhone, go to General under Settings, then Reset>Reset network settings. When done for both iPhone and Android, reconnect to your network, and hopefully, it will work now.
How to Reset Network Settings on iPhone (iOS 15)
On Android, you can disable a feature that automatically connects to the most robust network. The automatic switch feature is also available on iOS 9 and later versions, enabling them to jump between Wi-Fi and cellular.
To disable the Wi-Fi assistant on iPhone, go to Settings>Cellular, scroll down, and toggle the Wi-Fi assistant option to off.
For Android, visit Settings>Network & Internet, then Wi-Fi, and click on Wi-Fi preferences. The next step is to toggle off the 'Switch to mobile data automatically' option.
It is also essential to confirm you have not set a data limit on your phone or router. Data limits, in most cases, automatically turn your Wi-Fi off and might be doing that to your phone every time you join a network. Visit the settings page of your devices to ensure there is no data limit.
Some phones also have a data saver option that you can access in the notifications panel; ensure to turn this off while using Wi-Fi. The battery saver is another option that can impact your Wi-Fi connectivity so ensure to switch it when possible. 
Potential Hardware Problem
 Old router and modem cables can be damaged due to wear and tear. Make sure you look for any signs of faulty wiring for ethernet and power cables. As an extra measure, confirm that cables are steady in their respective ports. Examine the router and modem for any signs of damage.
Try using an ethernet connection instead of Wi-Fi to see if the problem persists or disappears. Also, try connecting different devices to the network to see if it is only your device with a problem.
Always place the router in a well-ventilated place to avoid overheating that can wear down the components and reduce their lifespan.
Upgrade to the Latest Firmware/Driver
Various service providers work around the clock to solve connection issues and many more problems. While doing this, they might release new software updates rendering the already existing ones obsolete, especially if they are incompatible with other devices.
Check if your router requires an update by visiting the admin interface page or visiting your service provider's website for current updates. You can also use their discussion forums to get in touch with other users facing the same problem.
Do not forget to update your phone's operating system as it could be using an older version not compatible with your current router.
If the problem persists, consider factory resetting your phone to eliminate any software bugs.
Electrical noise refers to various devices using the same frequency. Your Wi-Fi probably uses the same 2.4GHz frequency as other electronic devices in your home. Congestion on this frequency might result in your connection dropping from time to time. 
As a solution, if your router has a dual-band, switch to a greater frequency or switch off other electrical appliances like the microwave and garage door opener.
Some apps interact with your internet connection to function as they should. A VPN, for instance, regulates the type and amount of data that comes into your devices and goes out. At times it can work too well until it interferes with your network.
Other apps such ass antivirus apps and Wi-Fi prioritizing apps can also cause problems. If you have installed any recently, uninstall them and try connecting to Wi-Fi again.
Conclusion
Always ensure the problems are not a result of your provider's downtime before trying the above solutions. Your final option is to call customer support after trying various solutions as they will suggest these exact solutions before sending you a technician.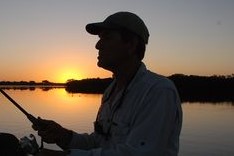 Hey, I'm Jeremy Clifford. I hold a bachelor's degree in information systems, and I'm a certified network specialist. I worked for several internet providers in LA, San Francisco, Sacramento, and Seattle over the past 21 years.
I worked as a customer service operator, field technician, network engineer, and network specialist. During my career in networking, I've come across numerous modems, gateways, routers, and other networking hardware. I've installed network equipment, fixed it, designed and administrated networks, etc.
Networking is my passion, and I'm eager to share everything I know with you. On this website, you can read my modem and router reviews, as well as various how-to guides designed to help you solve your network problems. I want to liberate you from the fear that most users feel when they have to deal with modem and router settings.
My favorite free-time activities are gaming, movie-watching, and cooking. I also enjoy fishing, although I'm not good at it. What I'm good at is annoying David when we are fishing together. Apparently, you're not supposed to talk or laugh while fishing – it scares the fishes.