IoT development happens at a lightning pace. You'll see new product launches and upgrades one year after another. Sometimes, a new product version comes out only months after the last launch. The pace is even faster in the home consumer electronic goods due to its vast market size. 
At some point, you'll find your router getting pressured for bandwidth because of the increasing number of connected devices. Inevitably, a standard Wi-Fi network will eventually reach its maximum capacity, making the Wi-Fi mesh network a necessity. But is a Wi-Fi mesh network worth it?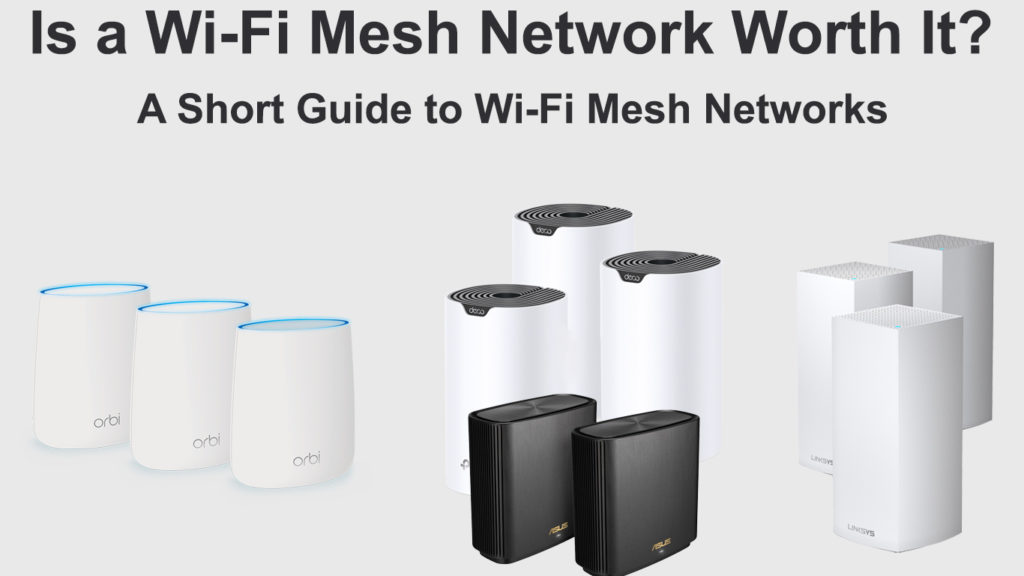 What is a Wi-Fi Mesh Network?
A regular Wi-Fi network consists of a single Wi-Fi access point (traditional router) that broadcasts internet signals to a limited area. On the other hand, a Wi-Fi mesh network includes two or more access points interconnected with each other to form a Wi-Fi mesh system covering a much larger area. 
In a large home, especially one with an odd design with a lot of irregular walls and partitions, there is a high possibility that you will run into dead zones. A Wi-Fi mesh network could be the solution in such cases. The additional access points placed at strategic spots near the dead zones or distant locations act as satellites that receive internet signals from the main router and rebroadcast them to devices in the surrounding areas. 
Wi-Fi Mesh Network Explained
The Difference Between Traditional and Mesh Wi-Fi Routers
A traditional Wi-Fi router utilizes one device to broadcast internet signals to its surrounding area. Due to a traditional router's limited Wi-Fi range, you may experience one of a few dead spots, especially if you live in a large home.
You may find devices closer to the router getting better speed and performance than devices located further away.
Wi-Fi access points, combined with a mesh Wi-Fi router, will give you much better coverage. It's like having a few traditional Wi-Fi routers covering the entire house. In other words, a conventional Wi-Fi router provides internet signals from one access point, while a mesh Wi-Fi network consists of a few access points located in different parts of your home.
Traditional Router VS Wi-Fi Access Point VS Wi-Fi Mesh – Which Is the Best for You?
Wi-Fi mesh network used to be an expensive solution. Over a short period, its popularity has become more apparent, especially during the last few years. Originally produced by a few companies, most major router manufacturers now have their own mesh router versions. The price has gone down rapidly with higher demands, and Wi-Fi mesh networks have become as affordable as the standard single-router networks. 
Here are a few considerations before deciding whether a Wi-Fi mesh network is worth it.
More About Wi-Fi Mesh Network
Did you know how a Wi-Fi network operates? It consists of a mesh router. As the name suggests, a mesh router routes internet traffic from a modem to Wi-Fi-enabled devices in your homes, such as PCs, smartphones, tablets, laptops, TVs, games consoles, and AR/VR devices.
A standard Wi-Fi router sends out signals from a single device or access point to its surroundings. Apparently, the Wi-Fi signal reach is limited to a small area. Beyond a certain distance, the signals get much weaker. A single Wi-Fi router may serve the purpose for smaller homes with only a few connected devices. If you have a large house, the standard Wi-Fi network may not be enough to meet the demands of multiple long-distance devices. 
What you need is a Wi-Fi mesh network to help remove dead spots. With multiple access points placed between the dead zones and your mesh router, you can easily solve the problem and eliminate dead spots. 
A point to note is that each standard standalone router (same brand) can work as an access point.
How Does Mesh Wi-Fi Network Work?
Wi-Fi Mesh Network Benefits
You already know that a Wi-Fi mesh network creates a more robust network and delivers more reliable Wi-Fi signals. But that's not the only advantage of Wi-Fi mesh networks. Here are more benefits of mesh networks.
Ease of Use
You'd probably just need an app on your smartphone to manage the Wi-Fi mesh network. Usually, the app is very easy to use with fully automated operation. Moreover, you can access the controls from anywhere via the mobile app. 
Seamless Connections
A Wi-Fi mesh network offers streamlined connections wherever you move. Unlike a traditional router system with range extenders which may require you to switch internet connections while moving around the house, a mesh network works seamlessly throughout the entire coverage area. 
Secure Network
A Wi-Fi mesh network usually comes with dedicated firmware that has follow-up updates from time to time. Most wi-fi mesh systems come with free updates. With every update, you'll get firmware containing more advanced features, especially in the security division.
Wi-Fi Mesh Network Drawbacks
Every networking system has drawbacks, and a Wi-Fi mesh network is no exception. Here are some of them.
Expensive
A Wi-Fi mesh network is comparatively new, so it's no surprise to find it more expensive than a traditional router. However, as explained earlier, the price has come down rapidly to close the gap between mesh routers and standard routers.
More Than What You Need
You might not need a mesh system if you have a small or moderately large house. Although a regular router seems inadequate for your multiple devices spread throughout the home, getting a full mesh system with two or more access points can be an overkill. A cheaper range extender can easily fix a few dead spot issues. 
So, Do You Really Need a Wi-Fi Mesh Network?
To decide if your home needs a Wi-Fi mesh network, you need to analyze your Wi-Fi requirements. You can boost your Wi-Fi signal in more than one way, and Wi-Fi mesh is not always the most efficient solution.
A standard router may not have the capacity to provide the internet connection to a large home, especially those with multiple stories and walls. A Wi-Fi mesh network is best suited for this kind of home. It can provide a whole-home converge and seamless connectivity. 
However, for a small house or apartment/flat, a reasonably good router may be enough to give your household family members a great Wi-Fi experience. If you need a signal boost, you can just set up a standard range extender instead of replacing your router with a mesh system. 
How to Add Mesh Routers
If you opt for a Wi-Fi mesh home network, but you already have a state-of-the-art router in place and would like to keep it, you have the option to add mesh nodes. Most modern routers are designed to have dual functions – as a standalone Wi-Fi router or as a satellite or node to supplement an existing network. Automatically, the upgraded network can be regarded as a mesh system. That way, you can avoid discarding an existing router. 
Hot to Choose the Best Mesh Wi-Fi System for Your Needs?
There are a few things you should consider when buying a mesh network. Here are the most important considerations:
Device
There's a reason why manufacturers spend enormous effort to come up with the best-looking device. Good design is of utmost importance for users deciding to buy a router. They'd go for a router that will fit nicely in their home interior design or theme. However, the best design today may not last a century – like other wearables, routers also follow current trends in their looks and styles.
Speed
Many users pay attention to the design more than to anything else, probably because it is the first visible representation of the device. However, some users couldn't care less about how a router looks, as long as it performs well, especially if it delivers good Wi-Fi speeds. Good Wi-Fi speeds are essential these days.  
Coverage Area
Quality over quantity – we see this phrase frequently. It also falls true in choosing access points/nodes in a Wi-Fi mesh network. If you're on a tight budget, you may select cheaper nodes that represent low quality more often than not. But we advise you not to do that. Always check the maximum coverage and compare it to the size of your home. If you don't do this, you may end up buying more low-quality nodes and spending more money.  
Conclusion
In a nutshell, you need to analyze your current Wi-Fi network capacity and your requirements. That's the only way to know whether your home needs a Wi-Fi booster or an entire mesh system. When you have all the answers, you'll know if a Wi-Fi mesh network is worth it.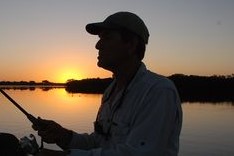 Hey, I'm Jeremy Clifford. I hold a bachelor's degree in information systems, and I'm a certified network specialist. I worked for several internet providers in LA, San Francisco, Sacramento, and Seattle over the past 21 years.
I worked as a customer service operator, field technician, network engineer, and network specialist. During my career in networking, I've come across numerous modems, gateways, routers, and other networking hardware. I've installed network equipment, fixed it, designed and administrated networks, etc.
Networking is my passion, and I'm eager to share everything I know with you. On this website, you can read my modem and router reviews, as well as various how-to guides designed to help you solve your network problems. I want to liberate you from the fear that most users feel when they have to deal with modem and router settings.
My favorite free-time activities are gaming, movie-watching, and cooking. I also enjoy fishing, although I'm not good at it. What I'm good at is annoying David when we are fishing together. Apparently, you're not supposed to talk or laugh while fishing – it scares the fishes.