I hate it when this happens. Especially if it is somewhere without a good mobile data signal or when I'm using roaming. People around me are using Wi-Fi. I can connect using my laptop, but my mobile won't do it. There are a few things that can cause this to happen. Some of them you can fix on your own, and some of them are out of your hands. Let's see what can be done.
Make Sure Your Wi-Fi is Turned On On Your Phone
OK, I know. It's somewhat obvious, but some people still overlook it. You can turn off the Wi-Fi by accident while handling it or simply holding it unlocked in your hand. So first, swipe down to the quick settings and make sure the Wi-Fi is turned on. If it is turned on and you can scan and find available networks, but can't connect, let's move on to the next possible cause.

In some cases, all you'll have to do to make things work is forget the network and connect to it again. For those who don't know what that means-swipe down from the home screen of your phone, and tap on (or just below) the Wi-Fi icon to see the complete list of available networks.
Select the network that is giving you headaches and find the "Forget network" option. On some phones, you'll have to go to "more settings" to do it. On others, you'll be able to do it by pressing and holding on to the network's name for a few seconds. It depends on the make, model, and version of the software.
When you do this, go back and scan for available networks again. Choose the one you just forgot and enter the password. Did it work? Yes? Great! No? OK, let's try the next thing to fix the Wi-Fi not working problem.
Recommended reading: 
Every once in a while, little binary gremlins can choose your phone for their mischief. When this happens, some phone features can randomly stop working. These kinds of temporary, random failures occur more often if you use your phone for weeks without ever turning it off.
Luckily, you can easily chase off the little buggers by rebooting the mobile. Suppose you rebooted the phone and you still can't connect to the otherwise working Wi-Fi network. In that case, we need to look for a solution elsewhere. 
Before we go to the router side of things, try connecting your phone to any other Wi-Fi network or device to rule out the possibility that your phone's Wi-Fi module has died. If you did all this and your phone is still refusing to connect to the specific Wi-Fi network, the problem is probably on the router's side.
Make Sure Your Router Works Properly
Just like your phone, both the modem and the router can become stupefied for no apparent reason. Just like in the phone case, you can bring the router back to its old self by turning it off for about 15 seconds and then turning it back on. 
If this misbehaving router isn't yours, then there is not much you can do other than ask someone to turn their phone into a hotspot for you.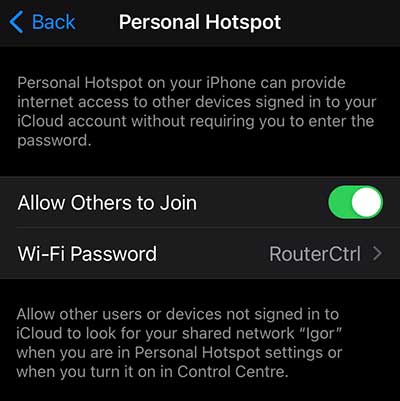 Also, keep in mind that most Wi-Fi routers can support up to 250 connections at the same time. Therefore, if you are trying to get a Wi-Fi connection in a big, crowded cafe or a club, good luck with that.
One other thing. Some models of routers can get confused after a while, especially if many different devices are connected to them on and off over time. At some point, they stop allowing new devices to connect to the network.
If you suspect this is the case, go to the admin panel using the router's default IP address written on the back of the router and the admin username and password. When you get to the admin panel, change the name of the network (SSID), the password and save/reboot the router.
Summary
All of us had this issue at some point in time. The solution is sometimes simple and obvious, but it takes some digging and tweaking in some cases. This often happens when either your mobile phone or the router refuses to "shake hands" and work with each other. Still, sometimes it's just a matter of having the Wi-Fi turned off by accident, so check that first.
If it's not the issue of the Wi-Fi module being turned off, then try to forget the network and reconnect to it. 
If this doesn't work either, try rebooting your phone. It can sometimes randomly lose some features, especially if it's been running for weeks without ever being turned off.
You did all of the above, and you still can't connect? Ensure you can connect to any other network or device to rule out your phone's Wi-Fi module has stopped working. If it's OK, then it's not your phone. It's the router.
Routers sometimes become a little buggy and won't connect to a specific device for no apparent reason. If you own the router or have access to it, try turning it off, then waiting for 15 seconds, and turning it back on. If this doesn't work and the router is yours, try accessing the admin panel using the default IP address and admin username and password. Once you're in, change the name of the wireless network (SSID) and the password. Save the changes and reboot the device.
Another thing worth mentioning is the Wi-Fi router cap. Most of them can handle up to 250 simultaneous connections. This may seem like a considerable number, but if you are in a crowded club, hotel, or cafe with many guests… well, it might not be enough to handle all of you.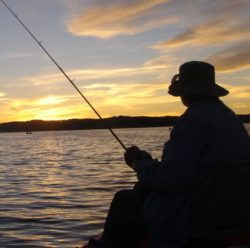 Hey, I'm David. I've been working as a wireless network engineer and a network administrator for 15 years. During my studies, I also worked as an ISP field technician – that's when I met Jeremy. 
I hold a bachelor's degree in network engineering and a master's degree in computer science and engineering. I'm also a Cisco-certified service provider. 
In my professional career, I worked for router/modem manufacturers and internet providers. I like to think that I'm good at explaining network-related issues in simple terms. That's exactly what I'm doing on this website – I'm making simple and easy-to-follow guides on how to install, set up, and troubleshoot your networking hardware. I also review new network equipment – modems, gateways, switches, routers, extenders, mesh systems, cables, etc. 
My goal is to help regular users with their everyday network issues, educate them, and make them less scared of their equipment. In my articles, you can find tips on what to look for when buying new networking hardware, and how to adjust your network settings to get the most out of your wi-fi. 
Since my work is closely related to computers, servers, and other network equipment, I like to spend most of my spare time outdoors. When I want to blow off some steam, I like to ride my bike. I also love hiking and swimming. When I need to calm down and clear my mind, my go-to activity is fishing.