So, you couldn't connect to the Wi-Fi network; you ran the Troubleshooter, and windows informed you that the reason for your "no Wi-Fi" situation is that the wireless capability is turned off? 
We've got you covered!
The error message "Wireless Capability Is Turned Off" is not uncommon. It is more associated with laptops than desktop PC users. In most cases, it will result from Windows power management settings, but it can also occur due to other reasons. There is no need to worry about this error because it is usually easy to fix. 
Let's show you how.
Power Management Settings
Windows power management settings exist to reduce power consumption, preserve components and extend working hours on battery if you're using the laptop. However, in some cases, power management can do a thing or two behind your back and give you a bit of a headache, especially if you don't know what's going on. 
Turning off wireless network adapter to reduce power consumption is one of those things. Fortunately, it is a problem you will solve with just a few clicks.
Open Network Connections.
Right-click on your wireless connection and select Properties.
Click on "Configure"  below the name of the wireless adapter
Switch to the Power Management tab.
Uncheck "Allow the computer to turn off this device to save power."
Click OK.
Just in case, restart the computer and see if it worked. If it didn't work and you're still getting the same error message, proceed to the next option.  
Wireless is Turned Off in Windows Mobility Center
Type in "Windows mobility center" in the windows search bar and run the app. If the wireless is turned off, turn it back on.
Wireless is Turned Off on the Keyboard
Check if you've unintentionally turned the wireless off your keyboard (God knows I've done that more than a few times on my laptops).

Look at the function keys on the keyboard. Try to spot the key with the picture of the antenna. Depending on the make and model, it could be on the F2, F5, or some other key, but it will usually be in the top row and activated in combination with the Fn key on the keyboard. 
Recommended reading: Wireless Capability Is Turned Off in Windows 10 (How to Turn it On)
Try to activate-deactivate wireless using a keyboard. If this doesn't fix the problem and you have already turned off power management, your situation is caused by the network adapter drivers or the adapter itself. 
First, let's check the drivers.
The Wireless Network Adapter Driver is Missing or Corrupt
In some cases, your network drivers may become corrupt or outdated, and you'll need to update or replace them to fix the issue of having Wireless capability turned off. 
To update or replace the network adapter drivers, you'll need to access the device manager.
You can do this by right-clicking on the Windows button or pressing Windows+X on the keyboard, and clicking on the Device Manager. 
Once you open the device manager, look for Network adapters on the left and click on the name to expand the list. Right-click on the name of your wireless adapter and then click on the Update driver. 
Since you're not connected to the internet at this point, you'll have to select the "Search my computer for drivers" option.
In the new window, select "Let me pick from a list of available drivers on my computer."
Check the box next to "Show compatible hardware" and click Next.
Once the PC completes the update, you should have your Wi-Fi capability restored. If not, there are two other possible solutions left;
There is an error in BIOS, and you'll need to update it in order to fix the problem.
The wireless network controller is broken.
We will explain how to update the BIOS, but we recommend leaving the update process to the professional since many things can go wrong if you don't do it properly.
Perform a BIOS Update
If you're using a laptop, go to the manufacturer's website using a different computer and find the latest BIOS version for your device. 
Download that BIOS version and copy it to the USB drive.
Plug the USB into the laptop and restart the computer. You'll be able to update the BIOS from the menu that will pop up on the screen.

In case you are having a problem with the wireless adapter on the desktop computer, you will do the same process. Still, you'll find the latest BIOS version on the motherboard's manufacturer website.
Related article: Netgear Firmware Update Stuck
The Wireless Network Adapter is Broken
If every step above didn't produce a positive result, there could be a problem with the adapter itself. There is not much you can do at this point,  other than to bring the computer to the service and hope for the best.
We hope this article was helpful and see you soon!
Summary
The "Wireless capability is turned off" is quite a common error message when you perform the Network connection troubleshooter. It is more frequent on laptops than on desktop computers.
There are several causes that can make this error message appear. The most common one is Power management settings and ability to turn off the network adapter to preserve the battery. It's also quite usual for people to turn off the wireless capability by accident, using the keyboard shortcut found on most laptops. 
If your wireless capability issue is not caused by the power management or misuse of the keyboard shortcut, the problem can usually be pinned to the wireless network controller or the drivers required for normal operations.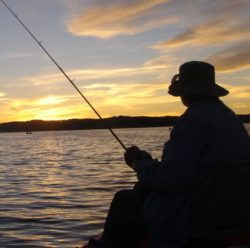 Hey, I'm David. I've been working as a wireless network engineer and a network administrator for 15 years. During my studies, I also worked as an ISP field technician – that's when I met Jeremy. 
I hold a bachelor's degree in network engineering and a master's degree in computer science and engineering. I'm also a Cisco-certified service provider. 
In my professional career, I worked for router/modem manufacturers and internet providers. I like to think that I'm good at explaining network-related issues in simple terms. That's exactly what I'm doing on this website – I'm making simple and easy-to-follow guides on how to install, set up, and troubleshoot your networking hardware. I also review new network equipment – modems, gateways, switches, routers, extenders, mesh systems, cables, etc. 
My goal is to help regular users with their everyday network issues, educate them, and make them less scared of their equipment. In my articles, you can find tips on what to look for when buying new networking hardware, and how to adjust your network settings to get the most out of your wi-fi. 
Since my work is closely related to computers, servers, and other network equipment, I like to spend most of my spare time outdoors. When I want to blow off some steam, I like to ride my bike. I also love hiking and swimming. When I need to calm down and clear my mind, my go-to activity is fishing.