We are sure you have seen the WPS button on your router, but do you know what is it for and how to use it? In the following article we are going to explain the WPS meaning and how you can use and whether you should use the WPS button on your router.
So, let's begin!
What Does WPS Mean and What's its Purpose?
WPS is the short for Wi-Fi Protected Setup.
It's a built-in feature of most routers designed to simplify the process of connecting a WPS-enabled wireless device (wireless printer, Wi-Fi camera, Wi-Fi extender, Blu-ray DVD player etc.) to the router without the need to enter the wireless password. A press of a button or a PIN are enough.
Normally in order to connect to the wireless network you need find the required SSID, click on it, enter the wireless password and click on Connect.
NOTE: The Wi-Fi Protected Setup can be used if your network is already encrypted with WPA or WPA2.
The WPS button on your wireless router is generally positioned at the back of the router or in the front. You will easily recognize it because there is either WPS written on or next to the button, or there is an icon of two opposite-facing arrows. In the following image you can see how the WPS button looks on different wireless routers.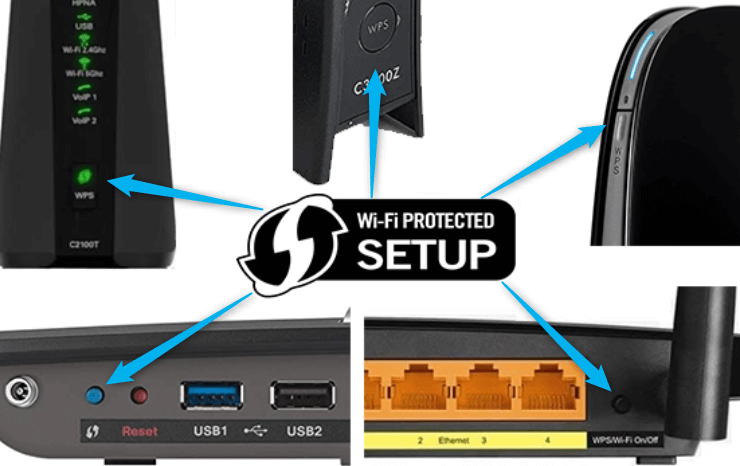 As you can see in the bottom right router in the image, the WPS button shares its function with Wi-Fi ON/OFF. If this is the case with your router pressing the button quickly will enable or disable Wi-Fi. However, if you keep the same button pressed for about two or three seconds, it will enable or disable the WPS function.
How to Connect Your Device to the Router WPS?
When it comes to connecting your WPS-enabled device to the router there are three ways to do that:
NOTE: We have used a Techicolor router to better illustrate the WPS connection methods.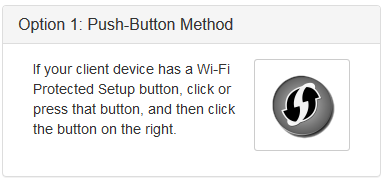 The method we are going to describe here is used when there is a WPS button on your WPS-enabled device or it asks you to actually press the WPS button on the router.
Find and press the WPS button on your router.
* You can also login to your router and find the virtual WPS button and click it there (see image).
In the next 2 minutes press the WPS button on your device.
PIN Method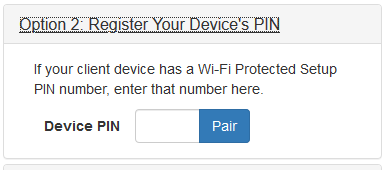 To use this method, you need to have the WPS PIN from the device you want to connect.
Login to your wireless router and go to the WPS section
Select the Register Your Device's PIN and enter the PIN generated by your device there. And click the Pair button.
Router's PIN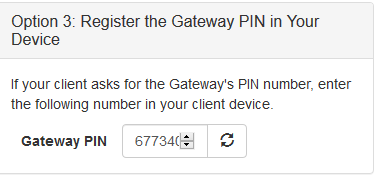 The following method is used when the device you want to connect prompts you to enter the router PIN.
In order to get that PIN you will have to login to your wireless router settings and find the PIN in the WPS section.
When you press the WPS button your WPS-enabled device will join your wireless network without the need to type the wireless password.
Should I Use WPS on My Router?
Using the Wi-Fi Protected Setups has its advantages and disadvantages.
Advantages
It configures the Wi-Fi network automatically
You don't have to enter the password to connect to the network
Disadvantages
You can't use devices which are don't support WPS.
If your device doesn't support WPS you will still need to enter the Wi-Fi password.
It doesn't support "Ad Hoc" connection which makes it possible for all devices in the network to communicate directly.
Can be easily hacked with brute force attack
However, if you are still wondering whether you should use WPS we have to say that it's better to keep it disabled if you are not actively using it. The problem with WPS is that when you enable it it automatically generates a PIN which is easily can be cracked easily with brute force attack. The PIN will allow the hacker to access your router settings and find out your wireless password although you have done your best to set up a unique and strong password and selected the latest encryption.
Troubleshooting
In case you can't connect your device to the router using the Wi-Fi Protected Setup check whether WPS is enabled and you can also move the device closer to the router.
In order to use WPS your wireless connection has to be encrypted with WAP or WPA2 Personal. WEP Encryption is not supported and we certainly hope you are not using it. However, if you are using WEP encryption the WPS feature won't work.
Now you know what is that WPS button on your router and how to connect your devices using WPS. However, it's up to you whether you are going to use it or disable it.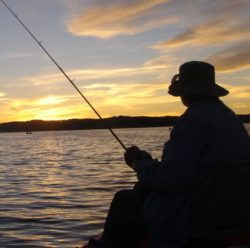 Hey, I'm David. I've been working as a wireless network engineer and a network administrator for 15 years. During my studies, I also worked as an ISP field technician – that's when I met Jeremy. 
I hold a bachelor's degree in network engineering and a master's degree in computer science and engineering. I'm also a Cisco-certified service provider. 
In my professional career, I worked for router/modem manufacturers and internet providers. I like to think that I'm good at explaining network-related issues in simple terms. That's exactly what I'm doing on this website – I'm making simple and easy-to-follow guides on how to install, set up, and troubleshoot your networking hardware. I also review new network equipment – modems, gateways, switches, routers, extenders, mesh systems, cables, etc. 
My goal is to help regular users with their everyday network issues, educate them, and make them less scared of their equipment. In my articles, you can find tips on what to look for when buying new networking hardware, and how to adjust your network settings to get the most out of your wi-fi. 
Since my work is closely related to computers, servers, and other network equipment, I like to spend most of my spare time outdoors. When I want to blow off some steam, I like to ride my bike. I also love hiking and swimming. When I need to calm down and clear my mind, my go-to activity is fishing.