The option to link the Netflix account to Xfinity services has caused confusion among customers. Many users faced extra charges for services they don't need and are unable to control the connection between their Netflix subscription and Xfinity. Luckily, we are here to help you with a quick guide explaining the link between these two and how to prevent unexpected Netflix charges from Xfinity!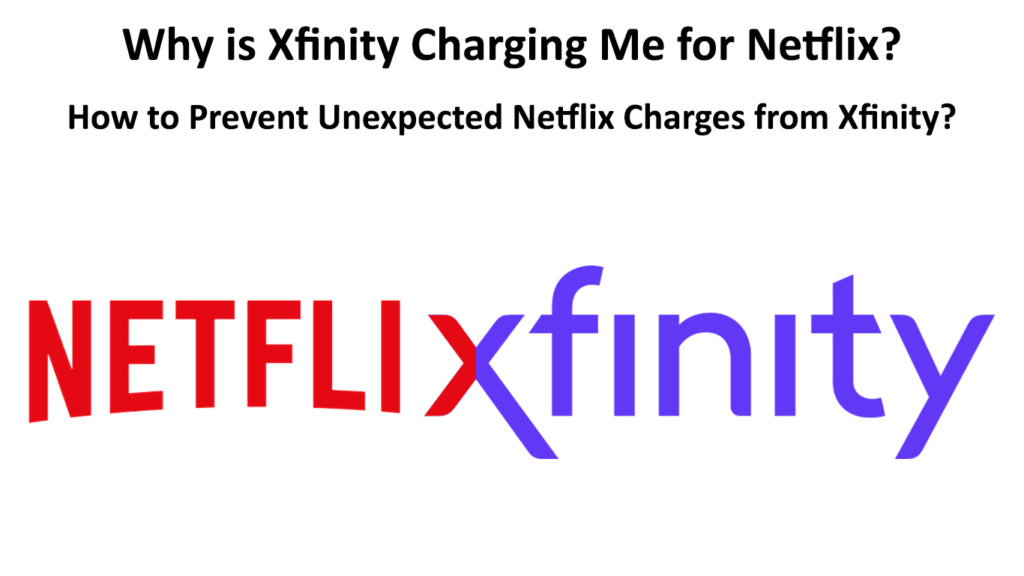 What is the Connection Between Xfinity and Netflix?
Technically, there is no connection between Xfinity and Netflix. Xfinity decided to offer its customers the option to link their Xfinity account to the Netflix subscription for convenience. Instead of having the bill for your Xfinity services and the one for the Netflix subscription arriving separately, they will be grouped together and arrive under the Xfinity bill. It's as simple as that!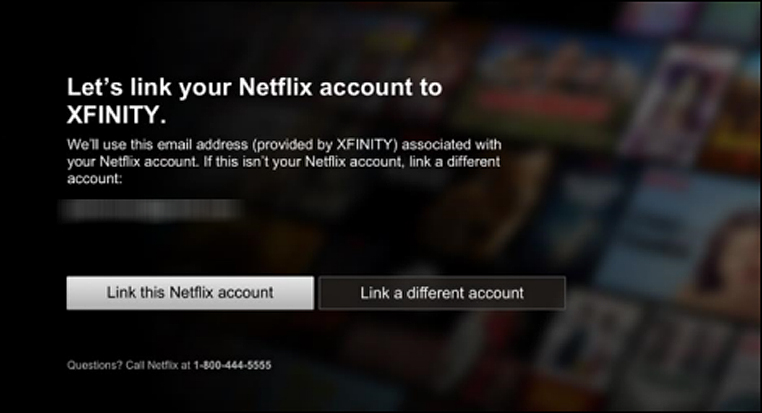 How Can You Sign Up for Netflix Using Your Xfinity Plan?
Some Xfinity plans already come with the option to subscribe to Netflix. These plans are not available in every state, which is why the company recommends contacting Xfinity customer support to check whether that's possible in your area. But, in most cases, you'll be able to get all the info on the options available in your state on the official Xfinity website. 
Once you're on the site, you should visit the section that lets you review the plans and what is included in each one. There, you'll likely see the Netflix subscription option. You can then sign up for a package that includes Netflix and activate your subscription.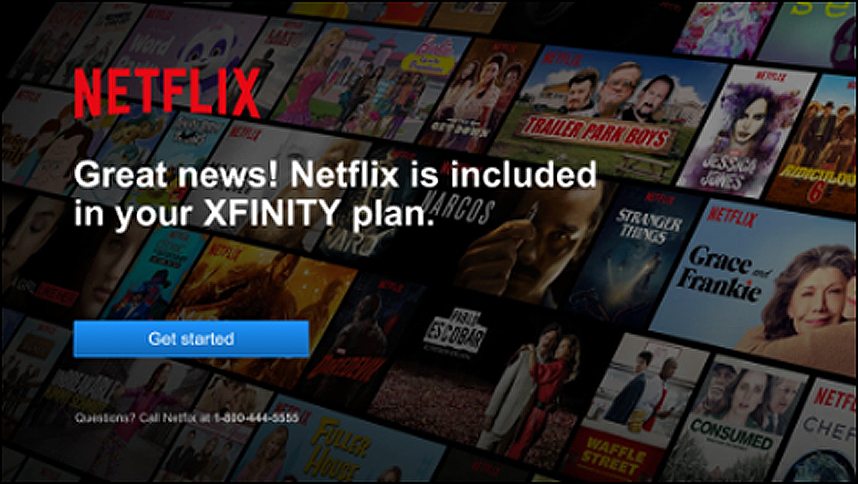 In case you want to review your Xfinity charges for the Netflix subscription, you should go to the Bundled Services section. You'll find it by logging into your account. Alternatively, you could go to your bill and check out the Regular monthly charges part. You'll then be able to see how much your monthly charge for Netflix is and compare it to your other charges.
Activating Netflix Account via the Xfinity Plan
If you opt for an Xfinity plan that has a Netflix subscription included in its services, your Netflix service will not automatically start as soon as you start using Xfinity. You will need to activate your Netflix account via Xfinity first.
In case you don't, Netflix will continue charging you separately for its services if you already have an account with the platform. That's because the platform has no way of knowing that you have an Xfinity account that you want to link to Netflix.
To activate your Netflix account, you should first turn on your X1 TV box. After that, you'll need to find the Netflix app and click on it. The easiest way to find the app is to say "Netflix" into the Xfinity remote if you have the Xfinity Voice feature enabled.
Another method of finding the Netflix app is by pressing the Xfinity button on the remote. Then, you should find the Apps menu and find the Netflix tile. After that, you should press OK and the app will launch.
Next, you'll need to follow the guide on the Netflix app and either create an account or log in to an existing one that will be linked to the Xfinity plan. In case you already have an account with Netflix, your payment method should automatically switch to Xfinity. Therefore, Netflix will stop charging you a separate fee for the services you're using and your Xfinity bill will increase depending on the Netflix subscription you opted for.
Can Xfinity Charge You for the Netflix Subscription Without Your Permission?
The simple answer is no. Xfinity can't charge you for the Netflix subscription before you activate your account. You might have accidentally activated the account through your X1 TV box and are now facing additional charges for your Netflix subscription. 
If you don't want that, you should contact Xfinity customer support and ask them to disconnect the Netflix services. You could also change the billing options on your Netflix account. To do that, you should go to Netflix's official website and visit the Your Account section.
Did Xfinity Start Charging You for Netflix After Months of Using the Xfinity Services?
Some customers complained that Xfinity suddenly started charging them for their Netflix subscription even though they have been using the services for months. That's probably because you have activated your account during a promotion or you've been on a trial. 
You can check that by going to your previous bills and looking for the Netflix subscription on the statement. You should still see the Netflix subscription option, but it will show a $0.00 charge. You could also contact Xfinity customer support to check what happened. But you can be almost certain that the promotion is over and that Xfinity will start charging you for the Netflix subscription as well.
Are You Paying for Two Netflix Subscriptions?
Another problem that some Xfinity users face is having two Netflix charges each month: one from Netflix and another from Xfinity with additional Netflix charges. That's likely because you accidentally created another account with Netflix on your X1 TV box. 
The new account is now linked with the Xfinity services, while your other one is charged separately. To cancel one of the accounts, you'll have to contact Netflix customer support. Then, you should link one account to Xfinity by completing the activation process
What Happens When You Want to Cancel or Downgrade Xfinity or Netflix Services
When your Xfinity and Netflix services are linked, disconnecting or downgrading an Xfinity service could result in issues with accessing Netflix. It all depends on how you subscribed to your Netflix service. What you need to know is that you'll have to contact Xfinity customer support to cancel your Xfinity plan while contacting Netflix is the only option you have if you wish to discontinue your Netflix services.
1. What to Expect if You Subscribed to Netflix via the Xfinity TV Box
In case you subscribed to Netflix via the X1 TV box, you won't be able to access the platform through the box if you remove the Xfinity X1 feature. You can access Netflix via your computer, tablet, or mobile phone. 
If you unsubscribe from several Xfinity services, but still have at least one service with the company, your Netflix subscription will continue to be linked to the Xfinity bill. Moreover, in case you disconnect every Xfinity service, you could lose access to Netflix if you don't update your payment method. You can do that by logging in to your Netflix account and changing the payment method in the Payment section.
2. What to Expect if You Simply Linked Your Netflix Account to Xfinity
Canceling your Xfinity plan which had the Netflix subscription feature included will not affect your Netflix services if you go through a few extra steps. You will simply have to change the payment method in your Netflix account to unlink it from Xfinity. In case you don't do that, your account will be put on hold until you change the payment method.
In Conclusion
The reason why Xfinity is charging you for Netflix is simple: you activated the subscription on your platform via your Xfinity account. That might have been accidental, but you can easily unlink the two services by contacting customer support.
Still, connecting your Netflix account with Xfinity is much more convenient, as you receive only one bill for all your services. In addition, if you change your mind, you can easily unlink these two by switching to another payment method on your Netflix account.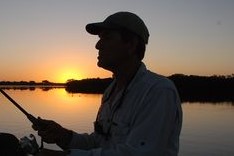 Hey, I'm Jeremy Clifford. I hold a bachelor's degree in information systems, and I'm a certified network specialist. I worked for several internet providers in LA, San Francisco, Sacramento, and Seattle over the past 21 years.
I worked as a customer service operator, field technician, network engineer, and network specialist. During my career in networking, I've come across numerous modems, gateways, routers, and other networking hardware. I've installed network equipment, fixed it, designed and administrated networks, etc.
Networking is my passion, and I'm eager to share everything I know with you. On this website, you can read my modem and router reviews, as well as various how-to guides designed to help you solve your network problems. I want to liberate you from the fear that most users feel when they have to deal with modem and router settings.
My favorite free-time activities are gaming, movie-watching, and cooking. I also enjoy fishing, although I'm not good at it. What I'm good at is annoying David when we are fishing together. Apparently, you're not supposed to talk or laugh while fishing – it scares the fishes.