While many people won't bother with any additional settings when it comes to their Comcast Xfinity gateway, there are plenty of users who want or need to make a few tweaks.

Sometimes it is to change the SSID and password, in other cases to activate parental controls or change the NAT type.

Whatever reason may be behind your attempt to access the administration options on your gateway, it is designed as a simple process.
However, things can sometimes turn out differently than planned.
If you have trouble logging in to the Comcast Xfinity gateway, we're here to help.
How the Xfinity Gateway Login Is Supposed to Go
Once you ensure everything is properly connected and powered up, you should open the browser on the PC or other device on the network created by the Comcast Xfinity gateway you are trying to access and type in 10.0.0.1 into the address bar.
This IP address leads to a login page where you need to enter your administrative credentials.
Default administrator username is admin, password: password.
The other way to access the settings is by using the xFi app or the website, where you can enter your Comcast credentials, choose your network, and access settings.
Still, sometimes neither of those will work.
What Can Go Wrong with Xfinity Login
Four things can stand in the way between you and those settings you wish to access.
Wrong IP Address for Xfinity Gateway
The gateway's IP address should be 10.0.0.1 by default, but it doesn't have to be. You should check if yours is different by finding out your network's default gateway.

Windows users can do this by opening the Command prompt app, then typing in ipconfig /all, and pressing Enter.
MacOS users will have to go to Network, select the network connection you're using, then click Advanced. Switch to the TCP/IP tab and locate the IP address next to Router.
Once you find the correct router's IP address (your default gateway), enter it instead of the default one.
Wrong Username and Password for Xfinity Gateway Admin Panel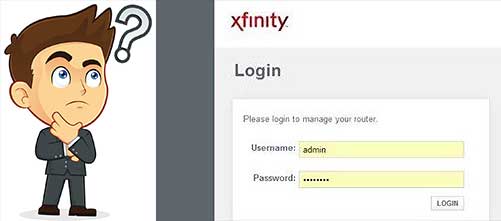 Default administrator username and password should be changed as soon as you set up your network for the first time. If you did what you were advised to do, now it's time to remember the credentials you set up or find that piece of paper where you wrote it down.
If you can't remember nor find the username and password you created, you will have to use the xFi app, website, or contact Comcast's support.
The only way to avoid doing any of that is to restore the gateway to the factory settings by performing a factory reset.

This procedure will disconnect all devices from the network, and you will have to set up everything from scratch.
If you opt to take this route, you'll need a pin or a needle. Take the Xfinity router and find a little hole labeled Reset. Insert the pin into the hole, press and hold for about 20s, then release.
After performing a factory reset, every setting should be restored to default. This includes your SSID and Wi-Fi password, as well as administrator username and password.
There Is No Connection Between Your Device and the Xfinity Gateway.
As obvious as it may seem, people often overlook that cables and connectors can get damaged and interrupt the signal going through them.
Check the ethernet cables and connectors on both ends until you are positive everything is plugged correctly and there is no apparent damage.
Also, if you're trying to access the login page using Wi-Fi, make sure that you are on the correct network.

Both those things can easily slip under the radar and cause a problem when you try to access the gateway's admin panel.
Software Bugs on the Comcast Xfinity Gateway

Power outages and surges can cause software bugs and glitches. If any of those happens during the update, it can prevent the proper execution of this process and cause all kinds of trouble.
Even without the power issues, gateways are known for developing problems with their cash memory after prolonged use.
To fix the problem, you should power cycle the gateway or reset the gateway to the factory settings if power cycling doesn't work.
Recommended reading:
To power cycle or reboot the gateway, you need to unplug it from the power outlet for about 20-30 seconds. Doing this will erase the cash memory and clear any software glitches that may have developed over time. Once you power the gateway back up, you should be good to go unless there is some software damage on a firmware level.

If power cycling didn't fix the problem, you'd need to restore the gateway to the factory settings. You can do this by inserting a SIM card tool, pin, or a needle into the reset hole on the back of the gateway.
The process is the same as described above, where we explained restoring the default username and password. Press until you can feel and hear the click, then hold for about 15-20 seconds. Once you release, the gateway should erase all updates and load factory software.
What to Do If Nothing Works?
By going through the above-described possible causes for your Xfinity gateway login problem and clearing them one at a time, you should be able to sign in to the admin panel.
However, if you checked and cleared all of them but still can't log in, there is not much left to do other than to contact Comcast.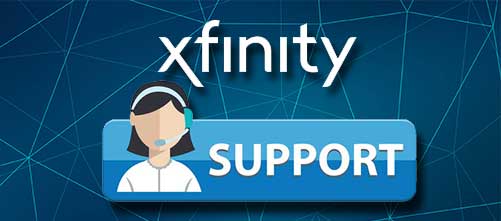 At this point, there is a good chance your gateway is broken or that there is an infrastructural problem outside of your home.

In any case, it's out of your hands.
Summary
If you're having trouble getting to the Xfinity gateway login, you should go through a few steps and make sure everything is fine on your side before contacting Comcast and asking for help.
Firstly, check if the device you are trying to access the gateway from is on the correct network if you're using Wi-Fi. If you're using the ethernet cable, make sure the cable is not damaged or broken and that you plugged the connectors firmly and into the correct ports.

Try rebooting the gateway. If that doesn't work, restore it to factory settings.
At this point, you can use the default IP address, username, and password to access the admin panel.
If you still can't access the Xfinity gateway login, it's time to call Comcast support.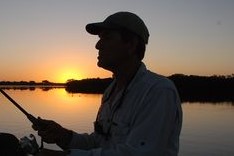 Hey, I'm Jeremy Clifford. I hold a bachelor's degree in information systems, and I'm a certified network specialist. I worked for several internet providers in LA, San Francisco, Sacramento, and Seattle over the past 21 years.
I worked as a customer service operator, field technician, network engineer, and network specialist. During my career in networking, I've come across numerous modems, gateways, routers, and other networking hardware. I've installed network equipment, fixed it, designed and administrated networks, etc.
Networking is my passion, and I'm eager to share everything I know with you. On this website, you can read my modem and router reviews, as well as various how-to guides designed to help you solve your network problems. I want to liberate you from the fear that most users feel when they have to deal with modem and router settings.
My favorite free-time activities are gaming, movie-watching, and cooking. I also enjoy fishing, although I'm not good at it. What I'm good at is annoying David when we are fishing together. Apparently, you're not supposed to talk or laugh while fishing – it scares the fishes.